Leevers Supermarkets is celebrating 81 years in the supermarket industry. For more than seven decades it was a family business until its owners, in 2012, transformed the company so that its employees, more than half of them Hispanic, could become part owners of the supermarket chain that now operates 17 stores Save -a-lot and Colorado Ranch Market.
One of these Hispanic workers is Jorge González, current vice president of operations for the store chain based in Franktown, Colorado.
Abasto Magazine spoke with González about his work at Leevers Supermarkets, where he started cleaning floors 14 years ago and now has an important executive position and owns a part of the company.
In México, González meet Jack and Sharon Leevers, who offered him the opportunity to work in their supermarket stores in Colorado. He was finishing his career in Business Administration at the Universidad Autónoma in Chihuahua, México, where he graduated first of his class.
He decided to accept the offer of the Leevers because despite not having knowledge of the supermarket industry, González was struck by this challenge and being able to work in the United States. But what he did not know was that his professional title was not going to give him any privilege initially. He started in the store with a basic job and his first task was to clean the floors.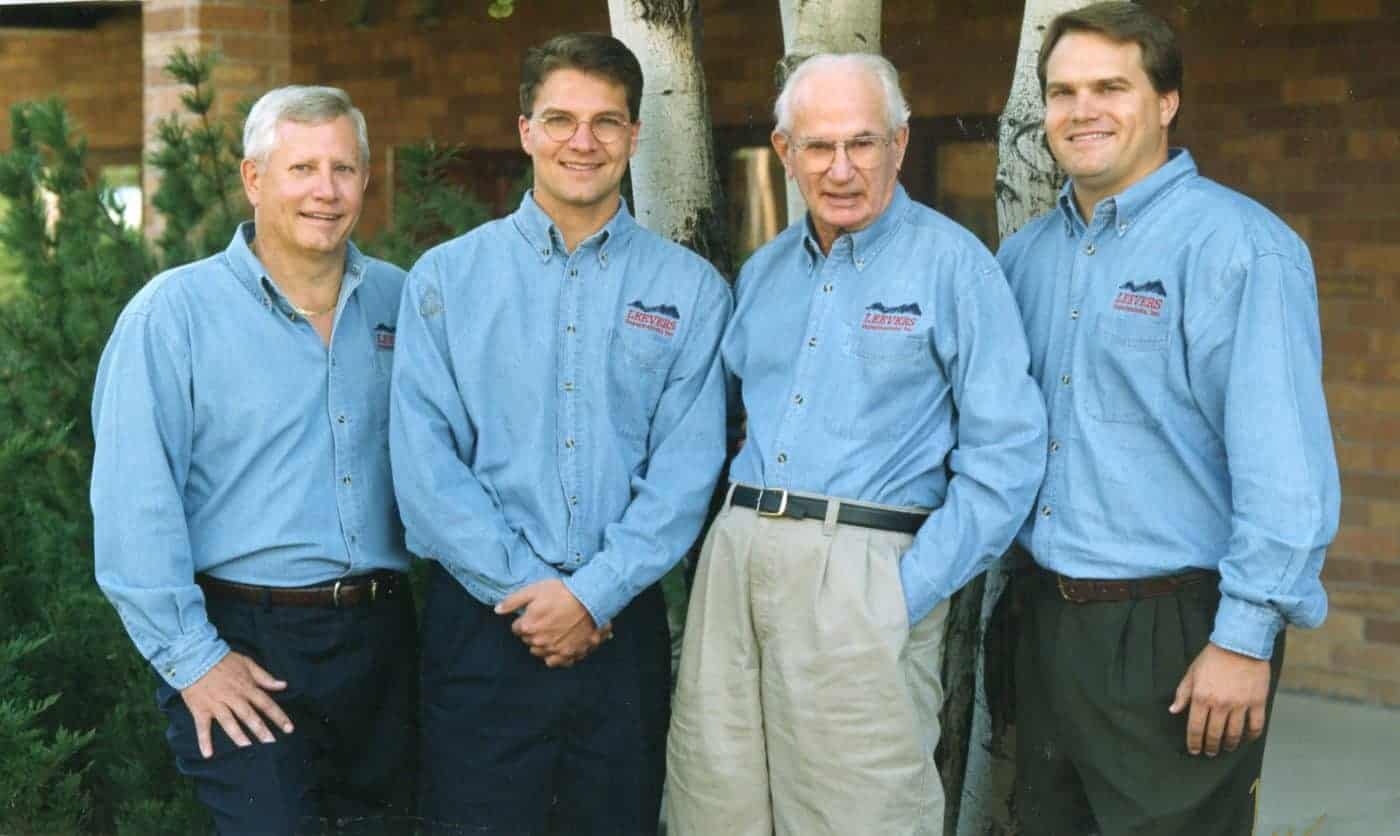 "That was the only day I wanted to quit, because I came with a dream and that's where it ended," González recalled. Despite this initial disappointment, he talked to the managers and convinced them to give him other tasks at the supermarket.
"Little by little I was integrating a little bit more, improving my English, learning, trying to do things well, because every year I have set goals in the short and long term and I have achieved them, now I am very comfortable, but it was not easy," said González.
When he began his work, he was one of the few Hispanics who worked in the supermarket chain and none of them had responsibilities as a supervisor or manager. Fulfilling his goals, González began to climb positions first as a supervisor and then as assistant manager.
"That's when I opened my eyes and said good, here I can do something good because there are very big opportunities in this market and if I work hard, I will not be alone because I'm going to bring a lot of Hispanic people, because this was an American supermarket and we had a lot of competition from Hispanic stores," said González.
He said that the Leevers also realized that opportunity to grow, began to sell more Hispanic products and to translate the signs in the stores into Spanish. In this way, Hispanic consumers began to visit their supermarkets in greater numbers.
"Now we do commercials in Spanish on radio and television and in the Hispanic market they already recognize us". González continued to climb positions, was appointed store manager and was given the opportunity to manage a Save-a-lot supermarket dedicated to the Hispanic consumer.
Related Article: The Rise of Hispanic Products in the U.S. Market
"They gave me the opportunity to create a very Mexican store because they are the majority of the clientele and that was the boom, that's when we said, we have to put a bakery, butchers, fruits and vegetables and speak in Spanish. In 2010 we made a very big breakthrough and from then on that concept was followed to what we now dedicate ourselves "explains Gonzalez with great pride.
The growth of the Hispanic concept in Leevers supermarkets has gone hand in hand with the increase of the Hispanic population in the country and at the same time, more and more American consumers are adding Hispanic products to their shopping list.
According to González, the supermarket chain currently employs 450 associates and at least 250 are Hispanic, who are also company part owners. Although he is the only Latino who holds an executive position in the company, as Vice President of Operations, most of the store managers are Hispanic.