The TELACU Education Foundation held its 36th Annual "Building the Dream" Gala in Los Angeles to raise funds for the scholarship program that benefits 2,000 low-income Latino students and Veterans. The foundation also presented the prestigious 2019 TELACU "CREO" Award, to two California legislators and to the former CEO of Pepsi North America, Albert Carey.
The East Los Angeles Community Union (TELACU) was founded by David Lizárraga in 1968 through legislation promoted by federal senators Robert F. Kennedy and Jacob K. Javits, to empower people in underserved communities to access jobs that pays a living wage, safe and affordable housing, loans to finance the dream of having a small business, education for their children and scholarships to fund higher education.
The TELACU Education Foundation begun in 1983 with a modest scholarship program for just 15 Latino college students who dreamed of going to university. Currently, they provide around 2,000 scholarships each year, thanks to the support they receive from large corporations, Hispanic supermarket chains, many other businesses and the public sector.
The 2019 TELACU "CREO" Award recognizes individuals who exemplify the highest ideals and commitment to improving the community through personal and public service. It was awarded to the State Representative Blanca Rubio, District 48, the State Senator Susan Rubio, District 22, and Albert Carey, former CEO of PepsiCo North America.
Abasto Media attended TELACU's "Building the Dream" Gala and spoke with Carey about his relationship with this Hispanic organization and his experiences as a successful executive in the food and beverage industry.
Carey also highlighted the positive Hispanic growth in the US and the great influence they are having in the food industry.
Abasto Media: What is the meaning of this award for you?
Albert Carey: "I have worked with TELACU for probably ten years and Pepsico has always sponsored them so that we would be able to provide some scholarships to young people to TELACU scholars and then recently we decided up our contribution because we are so impressed of what are they doing. I was shocked when I got this award. David Lizárraga called me and he said, I would like you to receive this award and I am humbled."
AM: Now, you inspired many people, but as a child or teenager, who gave you inspiration?
Albert Carey: "My dad, but I would said that what I remember most is when I got to college I was an athlete in track and field and I was doing great in track and field, not so good in school and my coach pulled me aside and told me that I need it to get serious about school, otherwise I might not be in the school. And so he said you might actually do well if you start attending class, you may be surprised how well you'll do if you go to the class. And I was being influenced by some older guys that were really great athletes, but the coach set me straight and then right after that, I was inspired to do more than just to be an athlete, because at the end of the day when you graduate from school, you are not going to make any money being a track athlete. And another faculty advisor convinced me to run for president of my fraternity and that leadership experience that I had was very useful, those two things were really helpful and made a difference in my life."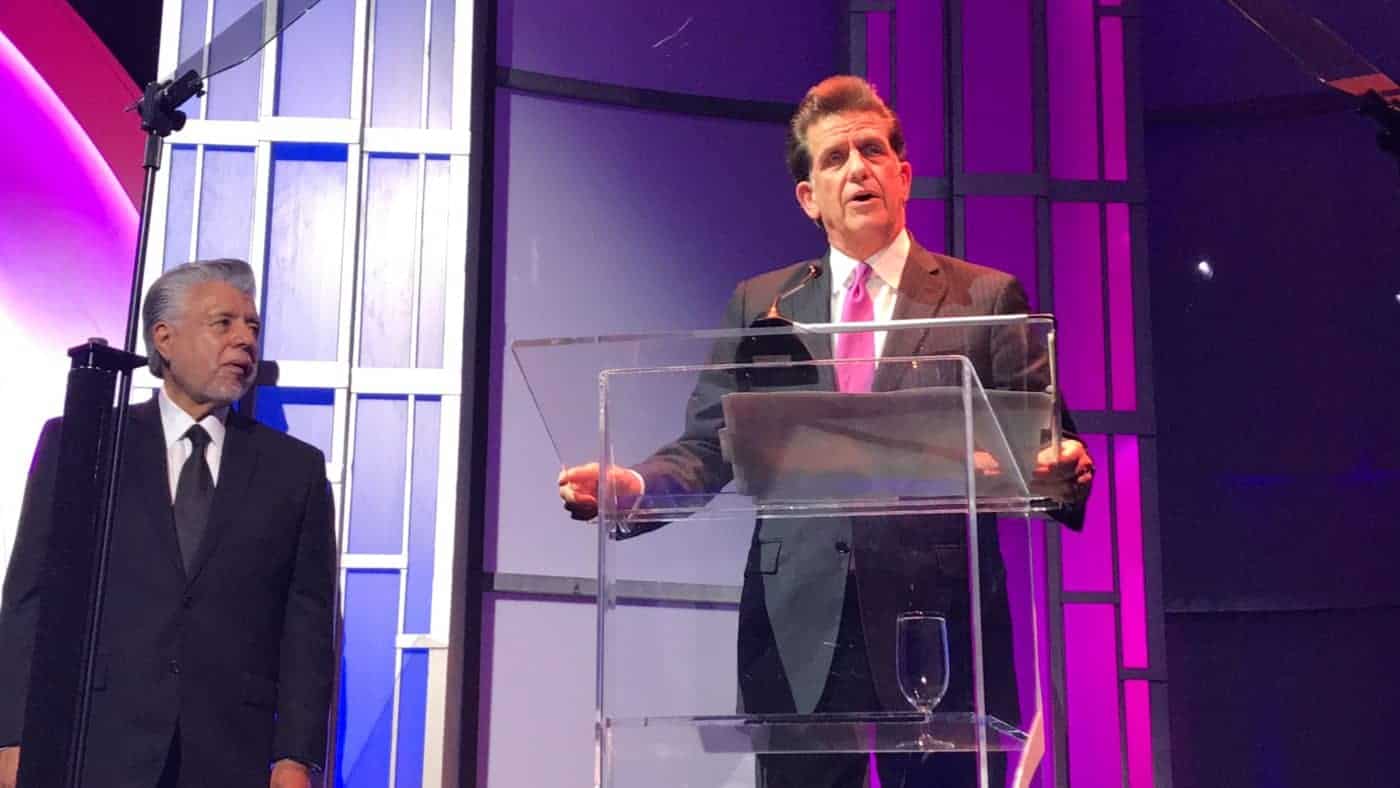 AM: How Albert Carey manage to climb to the company's top position and become CEO of Pepsico?
Albert Carey: "I think I was fortunate. I had great training at Procter & Gamble, they are known for terrific training of the young sales and marketing people. I was doing that for about seven years and I had been promoted a few times and then Frito Lay interviewed me to work with them and I did. An it turns out that Pepsico gives sales people a lot of responsibility. Instead of just being a sales person selling to the stores, you run the warehouses, you do the ordering for the facilities, you run the trucks, the fleet, the sales force, and it was an exciting business, I really enjoyed it, but you can rise through the ranks in Pepsico if you are a sales person. I was very fortunate, I worked very hard, but I had some bosses that were great mentors that build my confidence and gave me the opportunities. And I think with a little extra luck I was able to become the CEO of the company."
AM: You said during your speech, think big and use your imagination. Why is important to do that?
Albert Carey: "I think we need to meditate. I learned long time ago from Deepak Chopra, I'm a friend of his and I worked with him in the past on leadership programs and I learned this business of creative visualization. If you meditate and think about, let your imagination run, what do you really want to be in your life, what kind of relationships you want to have, what kind of business man do you want to be, imagine what would you like and if you do it enough, it's uncanny the way it works out. Lots of people heads nodding when I was talking about that, I think they agreed that your imagination is a great strength, it's the thing that offers you big potential in your life and makes you accomplish what you are capable of doing."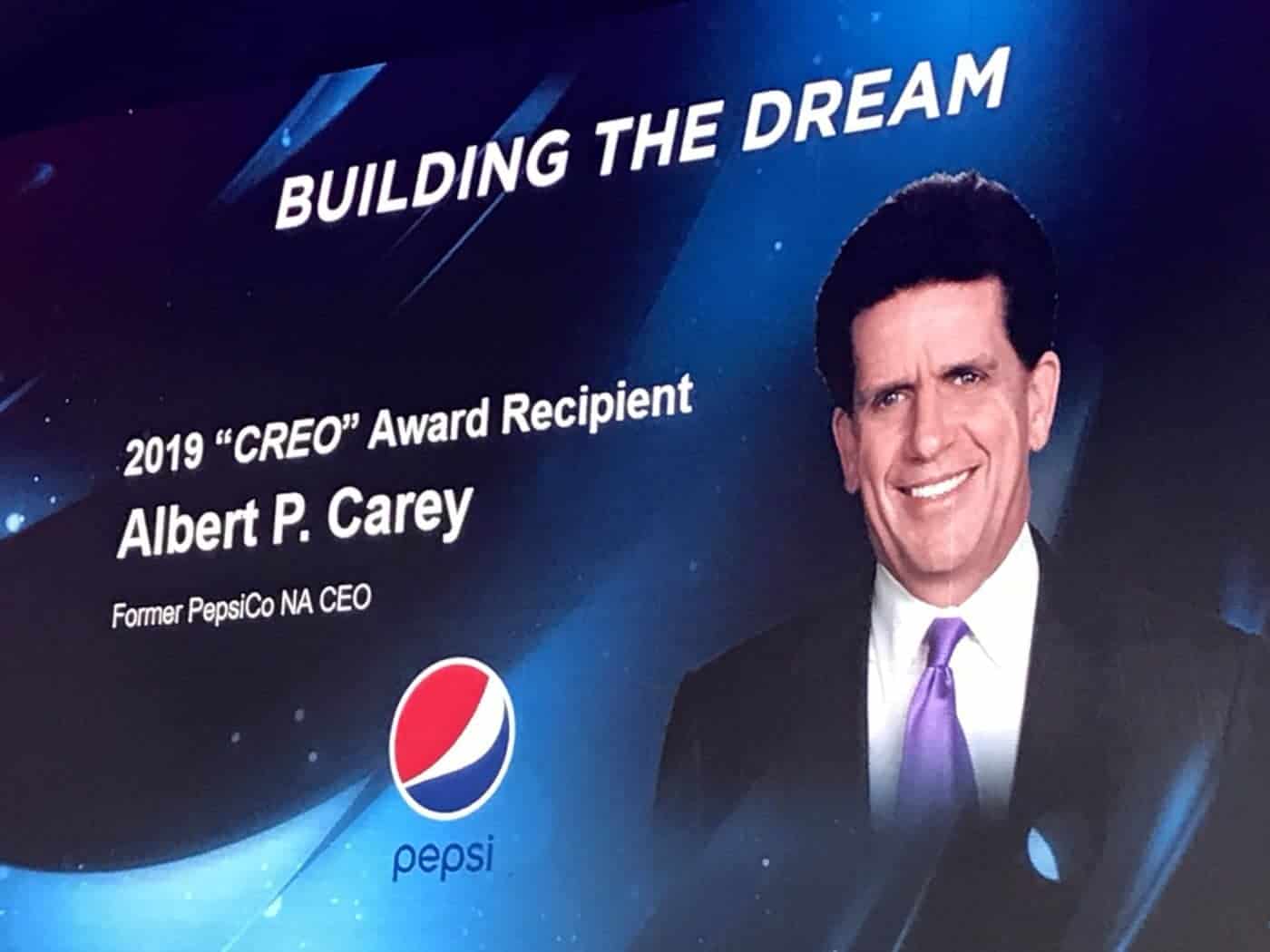 Related Article: Pepsi Intends to Change The Entire Beverage Industry
AM: What mistakes should be avoided by people who want to pursue a business profession?
Albert Carey: "Starting a business career, I would say that some people get overanxious, they want to move too fast before they learn the business and young people coming off campus sometimes want to be promoted so fast. First, take the base level job, learn it cold so that you can actually contribute and get success, then move on to the next thing. Don't be so quick to be promoted or want to be moving on to the next thing. Don't give up so quickly, eventually you have to give it some time, do not get overly worked up, and eventually you will catch on and then, it becomes fun as you have some success, but you have to give it a chance, this is a couple of things I would say for young people and for older people, like myself, when you're at a job, do not let disappointments knock you backwards. There is actually an advantage to adversity and if you go through some adversity, it actually makes you better because you think about doing things that you never would have done before and you will learn resiliency, which I think is a great leadership characteristic."
AM: For people living in poverty, what can you say about the role of education to change their reality?
Albert Carey: "Education gives you options. If you are in a poverty community you may be able to find a job as a labor and make some pretty good money. I would encourage the kids to go to school, get a high school education and try to go to college. If you do that, it gives you many more options that you wouldn't have otherwise. That's why I think what TELACU is doing is very good, is getting these young people the chance to get an education and pay for it because they do not have the resources to do it.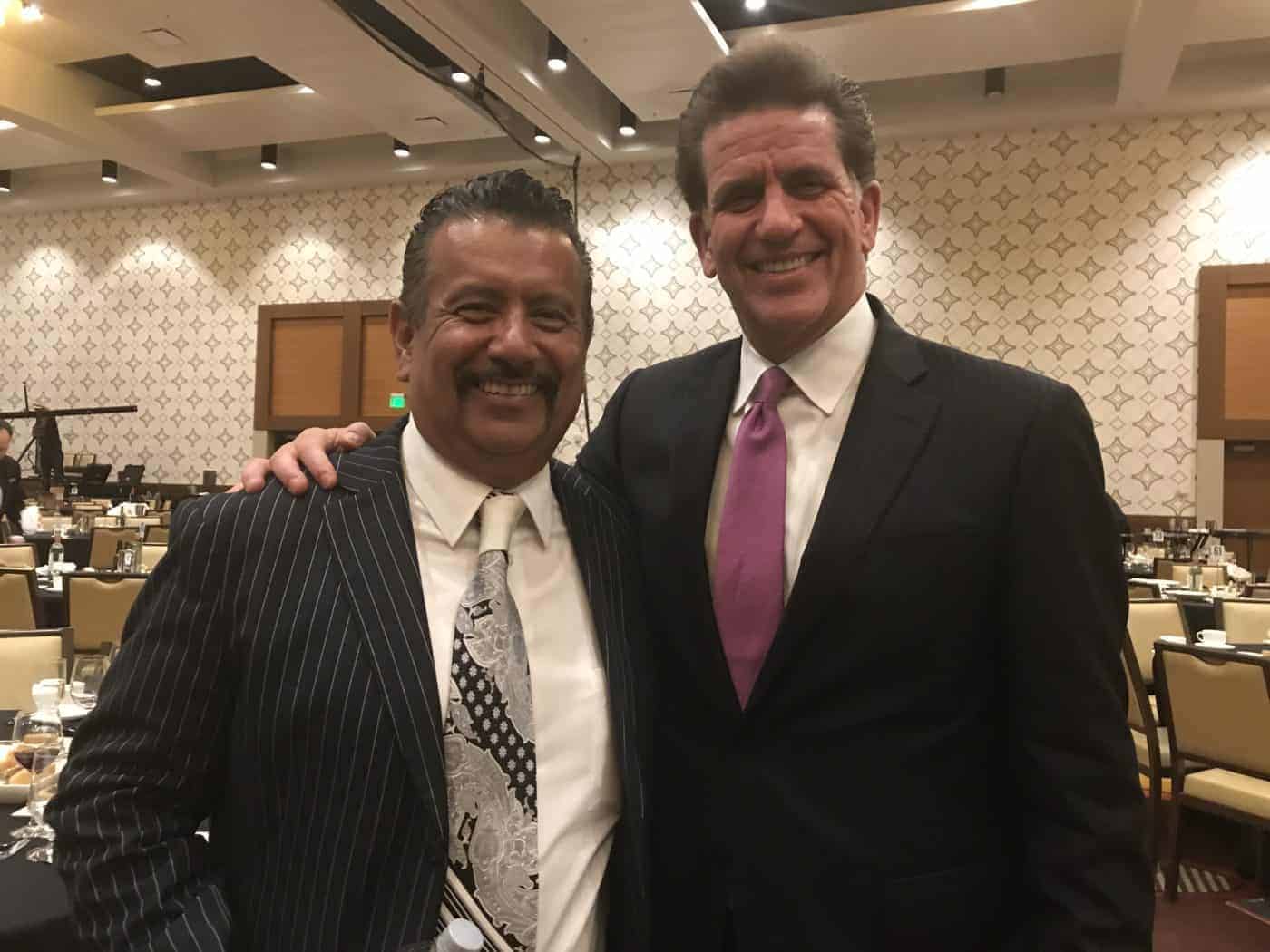 AM: For our Abasto readers, what is your message to Hispanics working in the food and beverage industry?
Albert Carey: I spent 45 years in the food industry, between Pepsico and Procter & Gable, and most recently I see dramatic changes in the influence of Latino population, not just in the population, but also in I would call it Latino influence in food. It is not just Latinos eating these products, it's crossing over into many different segments. Hot and spicy products are very popular, I see them all over the place. Hot Cheetos, we came out with flaming Hot Cheetos, it sold it in California, that was it. It sells everywhere included Canada right now. I would say that this is a great opportunity to be a Latino retailer or food manufacturer because the growth is going to be extreme. I think 70 percent of the growth in the food and beverage businesses in the next five years are going to come from Latino consumers. This is a really good time to get in the business, but be disciplined about it, do not give away all the products, make sure you have some margin, and you use your mix to keep your margins up, but it's an exciting time to be in the grocery business, especially in the Latino grocery business. "