As I sit in the Orange County, Calif. airport waiting for my return flight to Minneapolis, I am overwhelmed thinking about my action-packed trip to the International Dairy, Deli, Bakery Association (IDDBA) show in Anaheim. The staff at IDDBA is to be commended for the incredible amount of planning that went into making this show such an impressive display of the retail food industry, from insights to product innovation.
IDDBA is a nonprofit trade association with 1,500 member companies, including food retailers, manufacturers, wholesalers, brokers, distributors, and other industry professionals. The IDDBA show is an annual event, which brings together innovators in dairy, deli and bakery to showcase their new products, equipment and skills to help grow the retail food industry. Over 9,000 people participated in the show this year as attendees and exhibitors, and there were over 1,900 vendor booths!
From the moment I approached, then entered the convention center, I noticed no detail had been overlooked: from signage to show floor innovation. Every detail had been thought through with the goal of enhancing the experience for its consumer: the event's attendees.
As I walked the show floor and visited with many of the vendors, I realized the food community was striving to achieve the same goal. They too were focused on enhancing the consumer experience by providing food innovation to meet the needs of our changing lifestyle.
We are constantly on-the-go, we eat fewer meals gathered around the kitchen table with our families, and we have replaced our meals with multiple snack occasions throughout the day. We are increasingly looking for healthier snack options, which are high in protein to provide energy and satiety to get through the day.
"Healthy Snacking" at the IDDBA Show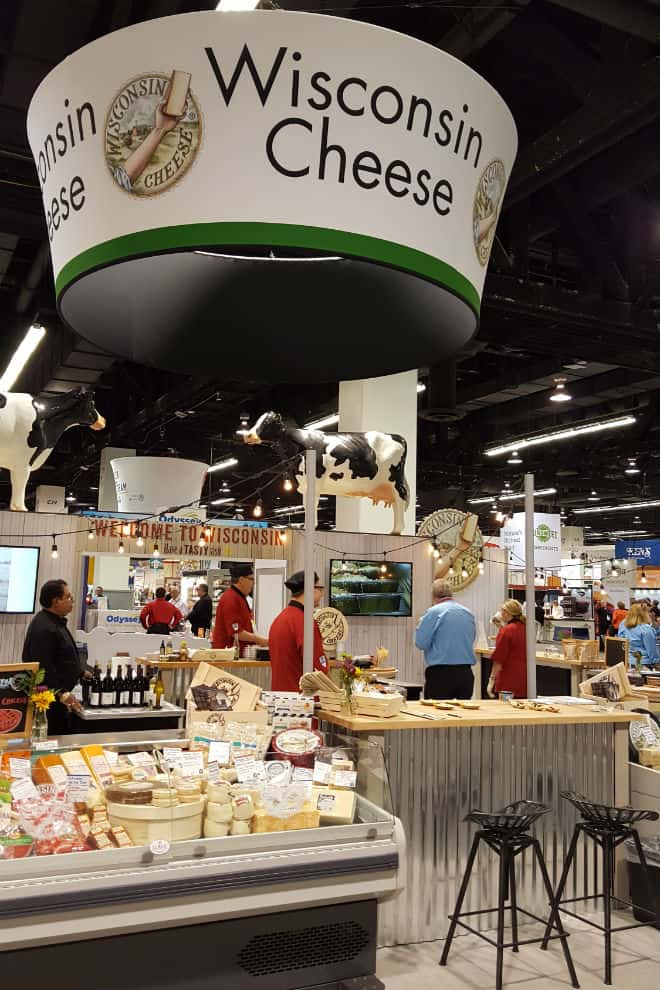 If there was a theme to the myriad of new product offerings at the IDDBA show, it was "healthy snacking." Several new items were combinations of cheese, yogurt, nuts, fruit, meat and eggs, packaged to fulfill consumer needs for convenient, on-the-go, healthy snacks.
As a representative of the dairy industry, it was rewarding to see the recognition of the role dairy can play in fulfilling consumer needs with these new snacks items. Together, milk, cheese and yogurt deliver nine essential nutrients including a high-quality source of protein to provide us with the energy we need.
These new snack items combine products from multiple departments within the store which could be a challenge for retailers: where will they shelve them and what department will get credit for the sale? Retailers should consider thinking beyond traditional department sales measures and consider creating a dedicated healthy snack center focused on the shopper and their needs.
As you look to innovate in your business, either as a retailer or as a manufacturer, how are you fulfilling your shopper and consumer needs? Might it be with consumer-focused product offerings, or could it be a redesign of your store or merchandising centers to provide consumer-focused solutions help grow total store sales? When your innovation is focused on the consumer, you can't lose.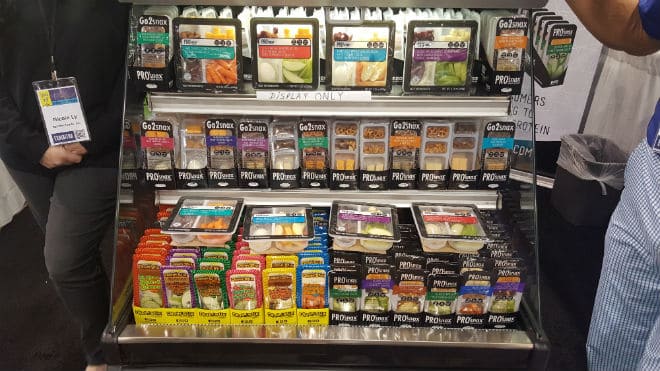 Save
Save
Save
Save