The National Grocers Association (NGA) recognized two industry leaders with top awards during the 2019 NGA Show.
The Women Grocers of America (WGA) presented the Women of the Year Award to Jan Gee, president of the Washington Food Industry Association and the Clarence G. Adamy Great American Award, the association's highest honor for government relations and public affairs efforts, to Rudy Dory, Executive Chairman at Newport Avenue Market.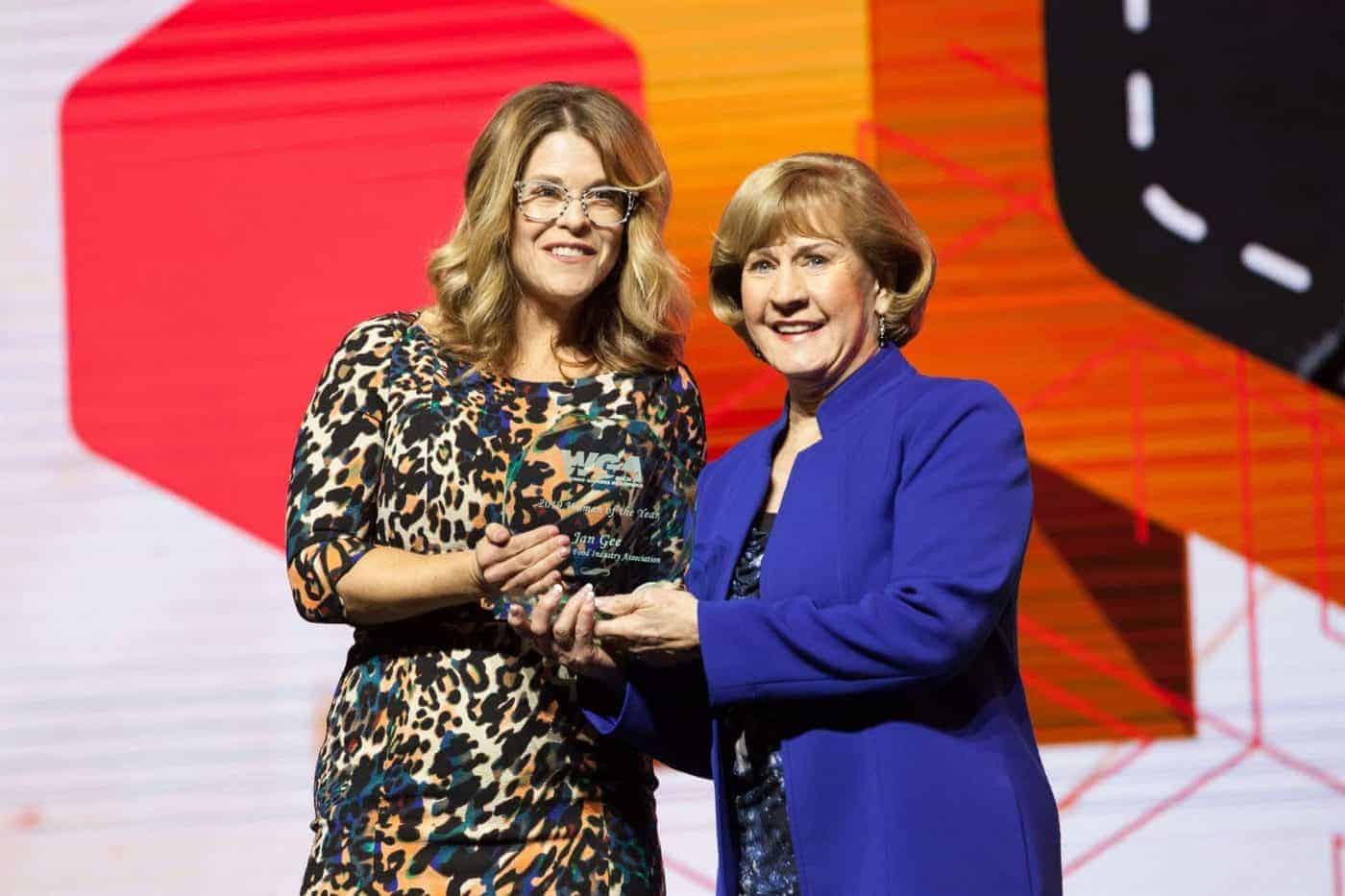 Jan Gee has dedicated over 30 years to being a voice of small businesses, focusing on the independent grocery industry for the last 10 years.
"Through her leadership and tireless efforts, Jan has been a strong advocate for the independent supermarket industry at every step of the way," said Peter Larkin, president and CEO of NGA. "She has played a key role as a mentor for women in the industry, inspiring and encouraging many to take on leadership positions."
Rudy Dory has been in the grocery industry for 40 years and is the face of Newport Avenue Market and has seen it grow over the years into the thriving and innovative business that it is today.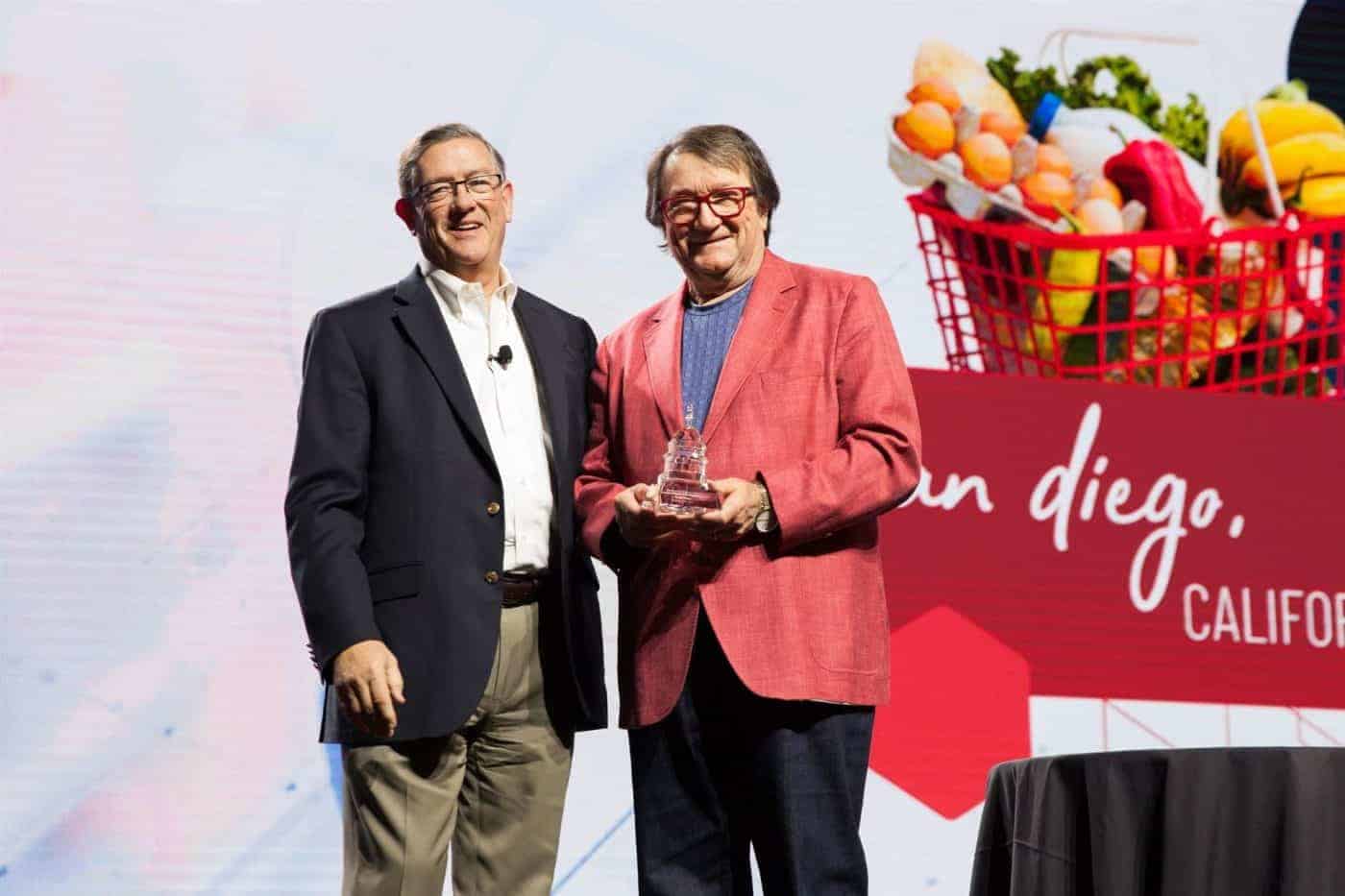 "Rudy is a tireless advocate of the independent supermarket industry by supporting a public policy agenda that benefits Main Street grocers throughout the country," said Greg Ferrara, executive vice president of advocacy, public relations, and member services. "NGA commends Rudy on his achievements and looks forward to working together in the future as we continue come up with innovative ways to advance the interests of our industry."
Established in 1982, the Clarence G. Adamy Great American Award is NGA's most distinguished government relations award that is presented to an individual or company whose leadership in the food industry best exemplifies active and effective participation in government relations as a citizen and industry representative.
Related Article: The NGA Unites Leaders from the Supermarket Industry
Highlights of the 2019 NGA Show
The NGA show floor opened with 400 exhibiting companies on 57,000 net square feet of exhibit space for the first time at the San Diego Convention Center.
The exhibit hall features seven specialty pavilions providing attendees opportunities to make connections with exhibitors and learn about the latest developments in the grocery industry with a specific focus on meat, produce, specialty foods, coffee, technology, seasonal merchandise and Latino cuisine.
The traditional Best Bagger Competition took place during the second day of the NGA Show. Dwayne Campbell from Hy-Vee in Iowa was crowned as the champ.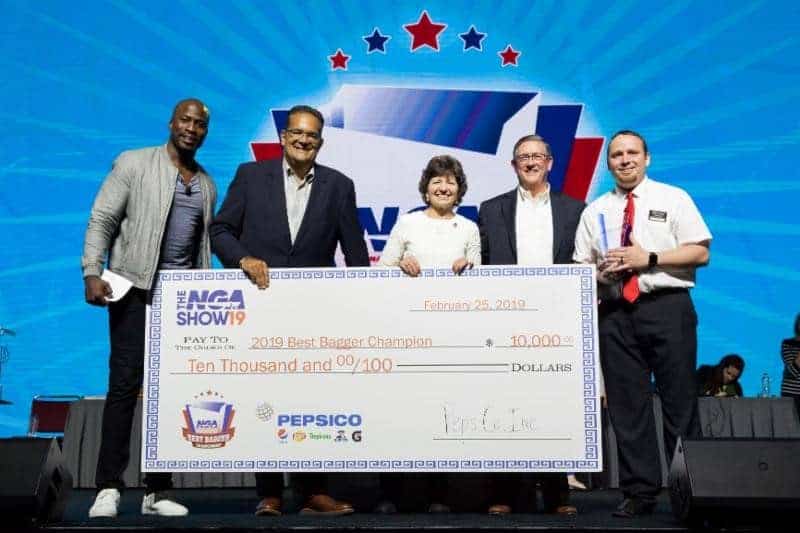 The competition had 23 finalists who competed in five rounds. The event was sponsored by PepsiCo and emceed by Akbar Gbajabiamila, co-host of NBC's America Ninja Warrior and author of Everyone Can Be A Ninja.
Dwyane Campbell received $10,000; Ellissa Chambliss of Buehler's Fresh Foods in OH won second place and $5,000. Justin Vera of ShopRite in DE; Tyler Haselkamp, Coborn's Inc in MN; and Jake Waid from Nugget Market in CA, won third through fifth place and each received $1,000.