In 2022, "Do I need this?" will be the most crucial question consumers will ask themselves and will carry more weight than ever. "Do I need this?" is no longer just a question to curb an impulse purchase. It is now a critically important decision filter for everything related to the consumer's ever-expanding sense of well-being.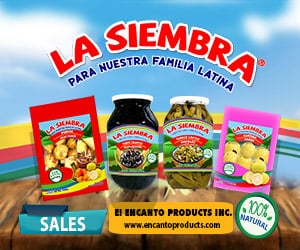 Given the inflationary climate, this question will also answer whether consumers will look for options to spend less, spend more, or flat-out stop shopping.
The main factors impacting the overall state of consumer welfare include the continuing pandemic, the focus on welfare by consumers, unpredictable price inflation, and declining product availability.
Just as people are quitting their jobs in this era of the "Great Resignation" to find something better, in 2022, we will see consumers intentionally "edit" their baskets in stores. They will refresh their shopping list and possibly abandon some brands searching for options that better meet health, wellness, value (both price and purpose), and availability needs.
Today's consumers, with an elevated state of needs and challenges, stop at the point of purchase to ask themselves, "Do I need this?"
Consumers will not hesitate to ditch brands that do not meet needs now considered a personal priority. This dynamic will fluctuate as the retail environment continues to be affected by inflationary and supply chain challenges
To understand where consumers' hearts, minds, and wallets are headed, CPG (mass consumption) market players must first understand their renewed hierarchy of needs.
NielsenIQ recently identified a globally relevant hierarchy that divides the essential health and wellness needs of today's consumers into five key priority areas:
Related Article: Why do Manufacturers and Retailers Diverge on Their Business Outlook?
Protection needs: focuses on urgent desires for safety and protection from immediate threats.
Preservation needs: Focused on the broad spectrum of self-care, improving wellness, and current physical or emotional connections.
Aspirational needs: Focused on preventive care and taking proactive action to achieve and maintain specific health goals or help avoid long-term ailments.
Evolving needs: Focuses on innovative care solutions and seeks the latest alternatives or developments to meet health and wellness goals continually.
Altruistic needs: focused on selfless care and improving the world around us, advocating for environmental, ethical, humanitarian, and philanthropic causes.
In Tune with Your Needs
2021 was a year of recalibration, reflection, and resilience, and 2022 will see the fruits of those efforts magnified. Consumers will be even more decisive, more attuned to their needs, and more demanding with their product selections.
Note the change in the tone of consumerism. Need will be the most vital driving force of the 2022 consumer. Depending on their priorities and levels of significant needs, consumers will show their willingness to pay and seek out products that respond to those needs and real-life challenges.
How in tune are you with the new hierarchy of health and wellness needs? In the new year that has begun, the success of manufacturers and retailers will correspond directly to how well they respond to consumers in their "need" moment.