Cholula, a leading producer and distributor of premium branded hot sauce, announced that it has appointed a new senior leadership team to drive the next chapter of the brand's growth story. 20-year industry veteran Maura Mottolese is the new Chief Executive Officer.
Motolese brings more than two decades of experience in the food and beverage industry, most recently having served as the CEO of Tate's Bake Shop, where she oversaw the brand's growth and sale to Mondelez for about $500 million.
"Cholula is a beloved and powerful brand, and I'm thrilled to join the Company at this exciting time in its evolution," said Mottolese. "I have tremendous respect for Cholula's authenticity and heritage, and I see enormous potential for growth in the years to come. I look forward to working alongside the exceptional leadership team we have assembled to realize the significant opportunity inherent in this unique and iconic brand."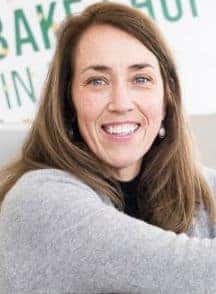 Prior to joining Tate's Bake Shop, Mottolese served as President of The Switch Beverage Company, a leader in sparking fruit juices, for eight years. She started her career in various branding and marketing roles at beverage companies including Cadbury Beverages, Labatt USA, Snapple Beverages Group and Cadbury Schweppes.
Mottolese holds a Bachelor's degree in business and marketing from University of Buffalo and an MBA from Cornell Johnson Graduate School of Management.
Cholula appointed the following leadership team to work with Mottolese:
Mike Nathenson, new Chief Financial Officer. He has most recently served as Chief Financial Officer of Varsity Tutors and before that was Chief Financial Officer of Blue Buffalo Pet Products. Nathenson also served in leadership roles at Dean Foods, as SVP & CFO, Dean Foods Dairy Group and as SVP & CFO, Fresh Dairy Direct Division. He worked at PepsiCo for almost 14 years, including his role as SVP, Investor Relations.
Miguel Leal, new Chief Marketing Officer. He previously served as EVP of Marketing at KIND where he played a key role in the brand's dramatic expansion and transaction with Mars. Prior to that, he held leadership roles at Diamond Foods, most recently serving as SVP, Chief Marketing Officer and previously as VP, GM Snack Business Unit.
David Yarmoff, new SVP of Operations. He previously served as SVP of External Manufacturing at Lassonde Pappas, whose beverage brands include Apple & Eve. Prior to joining Apple & Eve, Yarmoff served as SVP, Operations and Procurement at The Switch Beverage Company, Director of Operations Strategy at Cadbury Schweppes Americas Beverages.
Clay Lichterman, new VP of Foodservice Sales. He previously served as Director of Sales at Talking Rain Beverage Company. Prior to joining Talking Rain Beverage Company, he served as Regional Manager of Foodservice at The Switch Beverage Company, Apple & Eve, and Spindrift Beverage. He began his career at Sysco as a Marketing Associate and Certified Foodservice Consultant.
Cholula's hot sauce is crafted in Jalisco, Mexico. Introduced into the U.S. in 1989, Cholula's hot sauce now comes in six varieties.