Venezuelan celebrity chef and TV host, Chef James Tahhan,popularly known as Chef James, joins the McDonald's team and shares his take on the brand's decision to innovate its menu with its new Buttermilk Crispy Tenders.
The campaign focuses on raising awareness and showcasing the recently introduced Buttermilk Crispy Tenders, as well as Chef James' advice on choosing delicious, quality foods that you will enjoy.
"Innovating the menu is key to staying relevant, so it is refreshing to see an iconic brand, like McDonald's, making strides to constantly evolve to offer food they know their customers will enjoy," Chef James said on McDonald's choice to add a new permanent item to their menu.
When it came to partnering with McDonald's, Chef James said he what captured his interest about the Buttermilk Crispy Tenders and what made him want to team up with the popular food brand was quality and taste. The quality and taste of meals are important factors for Chef James.
"The new Buttermilk Crispy Tenders are seasoned, battered and breaded to complete perfection and knowing they're made with all white meat chicken and no artificial flavors, colors or preservatives, made it a no-brainer for me," Chef James said.
McDonald's Writes Love Letter to Hispanic Community with El Chapulín Colorado
Buttermilk Crispy Tenders have no artificial flavors
Chef James has many influences that have led to the evolution of his dishes and different tastes over the years.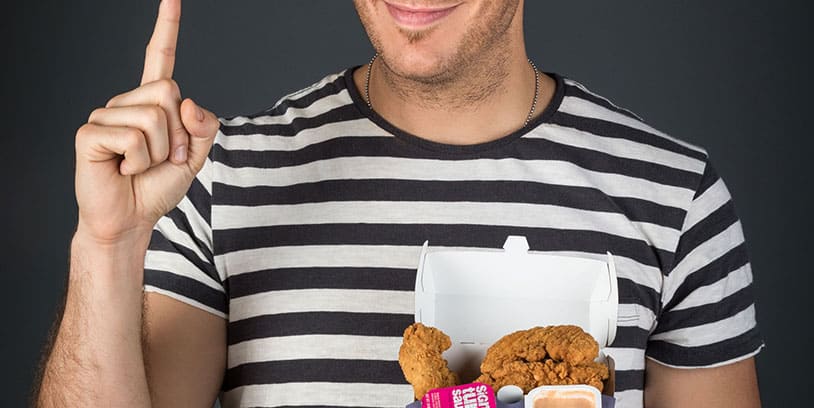 "Having been raised in a diverse household with Syrian, Venezuelan and American influences, fusing traditions and flavors has become an innate tendency for me. It's important to recognize that the culinary landscape is always changing as a result of the variety of cultures represented in the United States, and with that, comes a change in customers' palates."
With a large consumer focus on health and food transparency in the food industry, many companies are listening and steering towards more natural meals.
Mcdonald's joins that group with their new Buttermilk Crispy Tenders, which has no artificial flavors, colors or preservatives.
When it comes to food tips for consumers and fans, Chef James said, "My philosophy has always been, eat the foods you like the most and that make you feel your best…. Don't be afraid to experiment with new tastes, customizing dishes to your preference by combining different flavors and sauces. Make sure the food you choose is made with the right ingredients and preparation."