Since the beginning of her career, Elisabeth Holzheauser has been characterized as an income generator for the companies in which she has worked. She raised millions of dollars in donations for a hospital foundation in Texas and prior to that, working for the Houston Hispanic Chamber of Commerce as the Director of Development, she was responsible for corporate giving and business development.
Elisabeth is the youngest Hispanic woman graduated with an Executive MBA from Rice University Jones Graduate School of Business. She started with STAR Brokerage six years ago as Vice President of Sales and Marketing.
STAR Brokerage, is a CPG food broker company founded 28 years ago in Texas by her father-in-law, Ken Holzheauser.
Elisabeth's performance in the sales area led STAR to an exponential growth in recent years and this allowed her to climb in the company and appointed CEO, in February 2017. In an interview with Abasto Magazine, the young executive said she looks at her life "like a book with many chapters. I guess you could say that being CEO was a chapter I aspired for."
"We have grown a lot in the past two decades and in the last five years it has been exponential, but everything has been thanks to the solid foundations we had from the beginning when my father-in-law started the company. He went ahead of others, representing some of the most important imported brands, when almost nobody wanted to sell imported Mexican brands to the main retailers," said Elisabeth.
According to the CEO of STAR Brokerage, due to the increase of the Hispanic population in the US, the brands they represent now have the fastest growth in the market and make up nearly 50% of their customers. In addition to the Mexican ones, they represent brands from Guatemala, Costa Rica, Spain, Canada and Japan, to name a few. "Our team sells a couple of hundred million dollars a year in retail sales for the brands we work with."
The company has 65 employees and four regional offices located in Houston, San Antonio, Dallas and Lubbock.
STAR Brokerage works directly with key retailers providing technology services for stores, category management and private brand development consulting. Holzheauser stressed that one very valuable part of her business is the multicultural aspect because it has allowed them to have a great competitive advantage.
Related Article: Latina Entrepreneurs, a Vital Force in The US Economy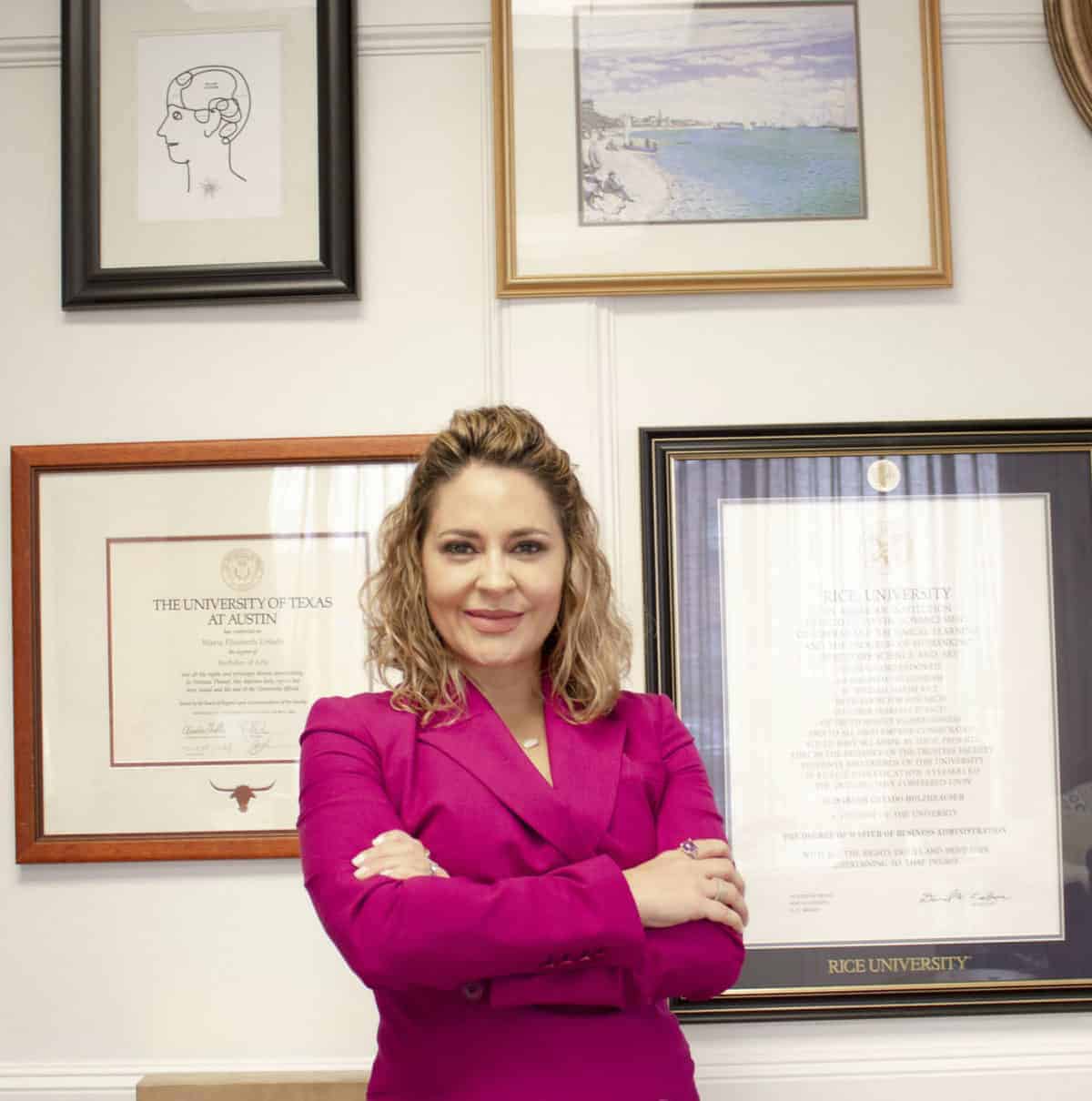 As a young Hispanic executive who leads a successful food brokerage service business, Elisabeth Holzheauser still has a lot of scope to continue growing and shared the foundations she considers are key to being a good leader in a company:
Don't undervalue your abilities and skills. This is critical on a both a personal level and as a business owner. Be confident of your services and know the value you bring to the table in any proposal situation.
Go above and beyond by staying laser focused on becoming an invaluable asset. To do this, you must put in the hours, think hard, and ask the big questions. Think creatively in approaching problems and demonstrate your knowledge. I much rather find the back-door entrance than stand in line with the others. That's my approach, said Elisabeth.
Most importantly, always aim at being a revenue generator. If you're a leader in business development, you will always have a job and will always maintain happy and loyal clients. The more money you generate anywhere the more valuable you become. Alternatively, if your job is on the expense side of the P&L, the return on investment is hard to measure and when times are tough, those positions get cut first.
Don't do it alone. Ask any successful business leader how they got where they are today, and they'll most likely tell you that they didn't do it alone. This is usually a not-so-secret ingredient in every prosperous career. I've had several trusted mentors, colleagues and family members to help me. When it comes to running a company, especially a successful food brokerage service business, you've got trust your team yet hold them accountable to get the job done. It's impossible to scale a business on your own. I am lucky to work with top talent in the industry, concluded Elisabeth Holzheauser.