September is Hispanic National Heritage month. Are you connecting with this important shopper in your in your dairy department? Here's why you should: Hispanics represent 17% of the U.S. population. They are the fastest growing ethnic group and will be the largest ethnic group in the U.S. by 2020 and they love milk.
Their spending power is great, and on average, they spend 9% more per shopping trip than non-Hispanics.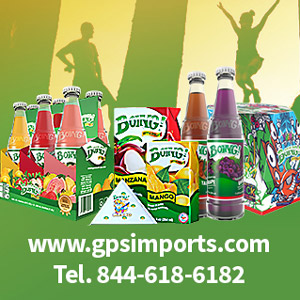 As we look to future growth in the dairy department, specifically in the milk case, Hispanics play a key role.
Hispanic moms, at a higher rate than non-Hispanic moms believe in the nutrition of milk and they also know it is much more nutritious than non-milk alternatives. Hispanic moms have increased their household penetration in the milk category and they have also increased their daily consumption of milk.
While the news is good on milk consumption, there is room to grow. Hispanics represent 13% of the category sales, but at 17% of the population, with continued growth expected, this would indicate there is additional upside in sales.
Closing the opportunity gap, will be dependent on connecting with Hispanics, not only during the in-store shopping experience, but also during their pre-shopping, and post shopping activities.
Through consumer research, gathered by MilkPEP, the Milk Processor Education Program, we have learned Hispanics engage with the three highest utilized social media platforms, YouTube, Facebook and Twitter, at a higher rate than non-Hispanics.
From this research we learned US Hispanics are viewing video on their smartphones nearly double the weekly time spent that of total users and 97% of them are accessing video via mobile.
They are viewing brand pages less for product information and are viewing content via the news feed on social media platforms. It is recommended to use content related to family, food, language, music, sports and shared experiences as vehicles to create cultural connections.
Facebook recommends using Spanish language to target US Hispanics as language and culture drive engagement.
With this insight about Hispanics' use of social media, MilkPEP launched a "360 hyper-targeted" social media campaign to reach Hispanic moms before, during and after their shopping experiences, with emotional and rational milk messages that are relevant to them.
Pour More Milk
The campaign, "Pour More Milk," is an integrated Hispanic campaign which includes the following:
Spokespeople: (Registered Dietitian Sue Nui Escoba & Pediatrician Dr. Ilan Shapiro).
TV Network Integrations – Despierta América and Un Nuevo Día.
Influencers – Chef Lorena García sharing nutritional messages on radio and digital ads, in-store signage, social media, and website and PR events.
Content Partnerships.
Website Content – Fuertesconleche.com
This program is turnkey and available for your use to help grow your milk sales not only during Hispanic National Heritage month, but throughout the year.
To learn more about how to activate any of these opportunities in the Pour More Milk campaign, please contact Dionne deValloise at [email protected] or Victor Zaborsky at [email protected].