If you are on the market for a walk-in cooler or freezer, it is wise to do some research before buying one since it is one of the most important and expensive pieces of equipment you can invest in for the operation of your business.
With hundreds of walk-in cooler and freezer manufactures to choose from, picking the right one can be a daunting task. Acquiring a unit that does not meet your needs can be a costly mistake.
This article will give you tips on how to pick the right walk-ins so you can make an educated decision about your next purchase. We will also recommend you one of the leading manufacturing brands of walk-in coolers and freezers in the world, Artic Temp (aka Imperial Brown).

Who is Artic Temp?
As a custom manufacturer of walk-in coolers and freezers, Artic Temp prides itself in providing the exact size walk-in to fit their clients' needs at a very competitive price.
Artic Temp, Inc. was founded in 1984 in Prague, Oklahoma and began manufacturing, delivering and installing walk-in coolers and freezers. The company manufactures food service equipment, prefabricated refrigerated buildings, and refrigeration equipment.
In 2017, the company was purchased by Imperial Brown, one of the leading manufacturers of walk-in coolers and freezers in the world. The purchase gave Imperial Brown manufacturing operations on both U.S. coasts, as well as in the Heartland, ensuring efficiency and savings for customers.
Artic Temp: Walk-In Coolers & Freezers For Any Need
Below we show you some of the products and services Artic Temp offers:
Walk-In Coolers And Freezers
Artic Temp provides you with the exact size walk-in cooler or freezer to fit your needs at a very competitive price while staying in compliance with the Energy Independence Security Act (EISA), the regulation that sets the energy requirements for commercial walk-in coolers and freezers.
They are the only manufacturer in the U.S. to produce HDU/LDU combination panels. This hybrid technique creates a product that has advantages over traditional products.
The technique gives the factory complete flexibility to build coolers of any size or shape while keeping costs low. The result is a stronger, consistent product, with more efficient production time, a lower materials cost and a higher overall R-rating.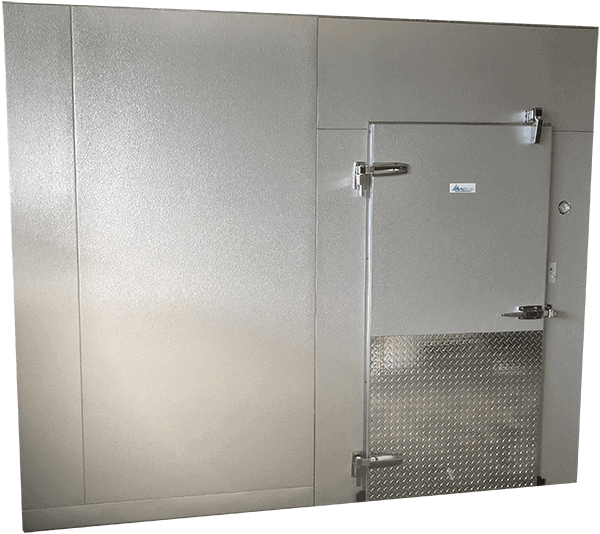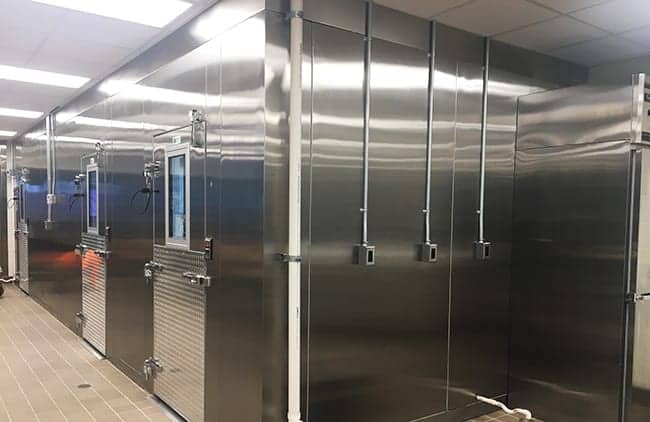 Other features include:
Prefabricated modular construction, designed and constructed for exact size, easy field installation and future disassembly, enlargement or relocation
Foamed-in-place polyurethane panels in 4" thickness (standard), but are also available: 3.5", 5", and 5.5" thickness
Panels are NSF listed
Contact them for more information
Walk-in Cooler Hybrid Construction
Here is an overview of Artic Temp (Imperial Brown) walk-in cooler hybrid construction featuring hard nose and soft nose. This is what you can expect when doing business with this company.

More Products And Services
Walk In Coolers Food Services
More than just a walk-in manufacturer, Artic Temp is your Customization Experts for designing cold storage solutions for restaurants, schools, hotels, hospitals, breweries/wineries, casinos, stadiums, commissaries, food production and storage, and many other applications.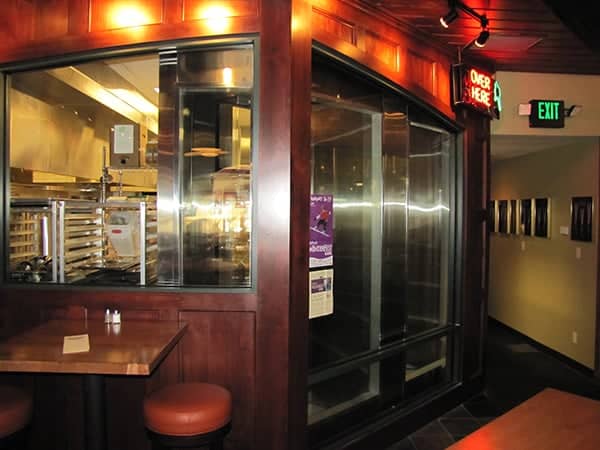 Groceries And Convenient Stores
Artic Temp's walk-in coolers and freezers will stand the test of time, helping you maximize your profits for years to come. They are designed to fit your exact needs with unbeaten quality, consultative support and customer service.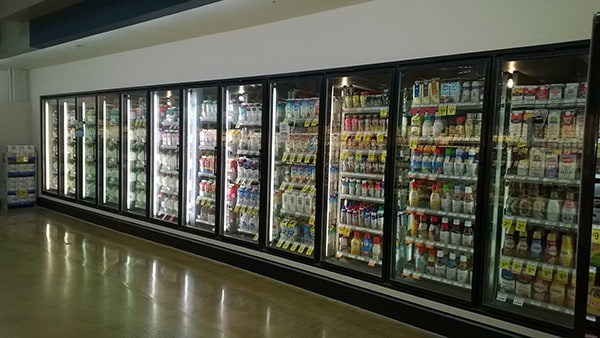 Special Projects
Imperial Brown's Artic Temp Special Application Division has the expertise and experience to design cold storage compartments that meet your specifications for environmental chambers, agriculture and grow rooms, art and document archives, biomedical and pharmaceutical storage, blood banks, ice houses and many more. Their processes give them the ability to customize projects cost-effectively.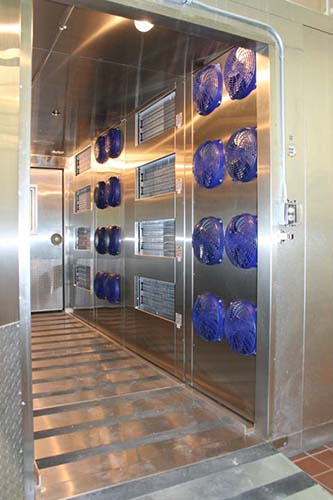 Specifiers
With more than 100 years of know-how, Artic Temp's team understands the importance of maintaining a unique design and personal service for their architect and consultant partners.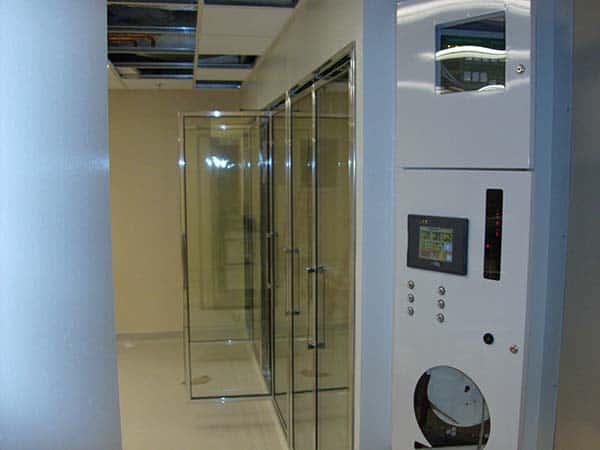 Artic Temp Warranty Includes
10-Year delamination warranty on panels
5-Year delamination warranty on doors
1-Year replacement warranty on parts
1-Year compressor and parts warranty
4-Year extended compressor warranty (optional)
CONTACT INFORMATION
If you want to buy Artic Temp products for your business, contact them:
Phone: +1 (800) 238 4093
Fax: +1 (503) 665 2929
Email: [email protected]
Website: https://www.artictemp.com/
Follow them on Facebook, Twitter and Instagram
Request a quote here.
EXCLUSIVE PROMOTIONS FOR YOUR STORE!
---
To find out about other "Hot Products" in Abasto, visit our Product Showcase section.