There are hundreds of beef jerky brands cluttering grocery stores aisles and gas station stores. However, with so many different flavors, brands and meats to choose from, how do you pick the best beef jerky for a quick snack or to sell in your store?
In this article, you will learn about Toro Bravo products and why you should buy or sell this item on your store.
Who is Toro Bravo?
Toro Bravo offers premium quality products. Made in the United States, their beef jerky is handcrafted, gluten-free and to separate themselves from many other jerky brands they do not add additives like nitrites or MSG.

The cattle are raised without antibiotics or added hormones to keep the quality of beef in optimal condition. They want meat that was treated right and given a good life. Happy cows mean happy jerky.

Available in multiple flavors, Toro Bravo beef jerky covers most people's taste in jerky. Flavors come in Carne Asada, Mango Habanero y Original Recipe.
Toro Bravo Beef Jerky Product List
We present you the best beef jerky products from Toro Bravo:
Beef Jerky Carne Asada
This dry meat is first and foremost a sweet and slightly spicy meat. The sweet taste with cilantro stays well above the flavors. It is a good taste, if you are interested in a simple and sweet portion of dried meat, then you will probably be delighted. The dried meat is slightly moist, flexible and is easy to tear or bite.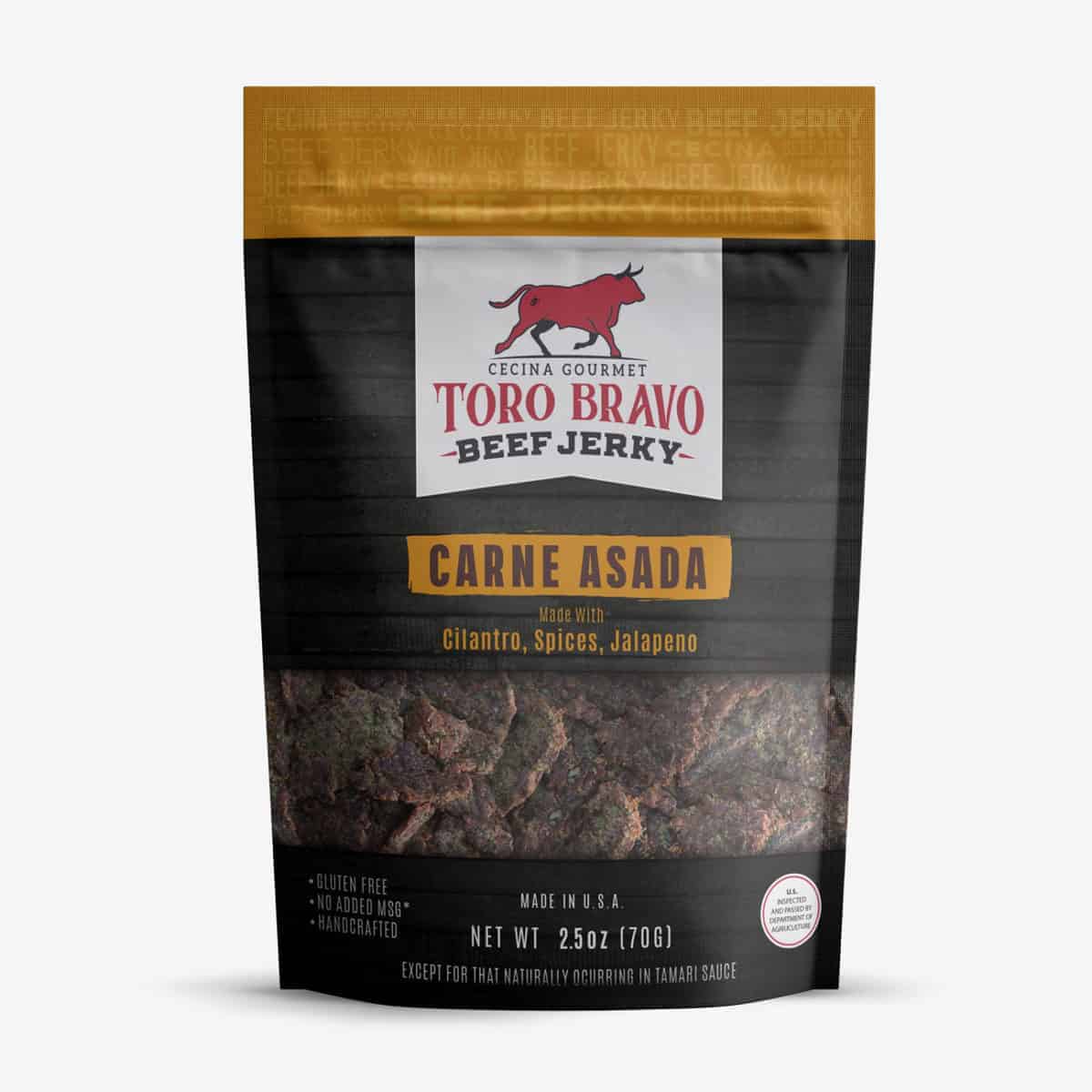 Beef Jerky Mango Habanero
This beef jerky comes with mango with habanero. While the name would suggest a predominantly sweet flavor, this jerky starts its work in your mouth with a kick of honey and pepper. It's a bit punchy. After a bit, you register the taste of some quality, lean beef and the spices, honey and citrus sweetness that accompanies it.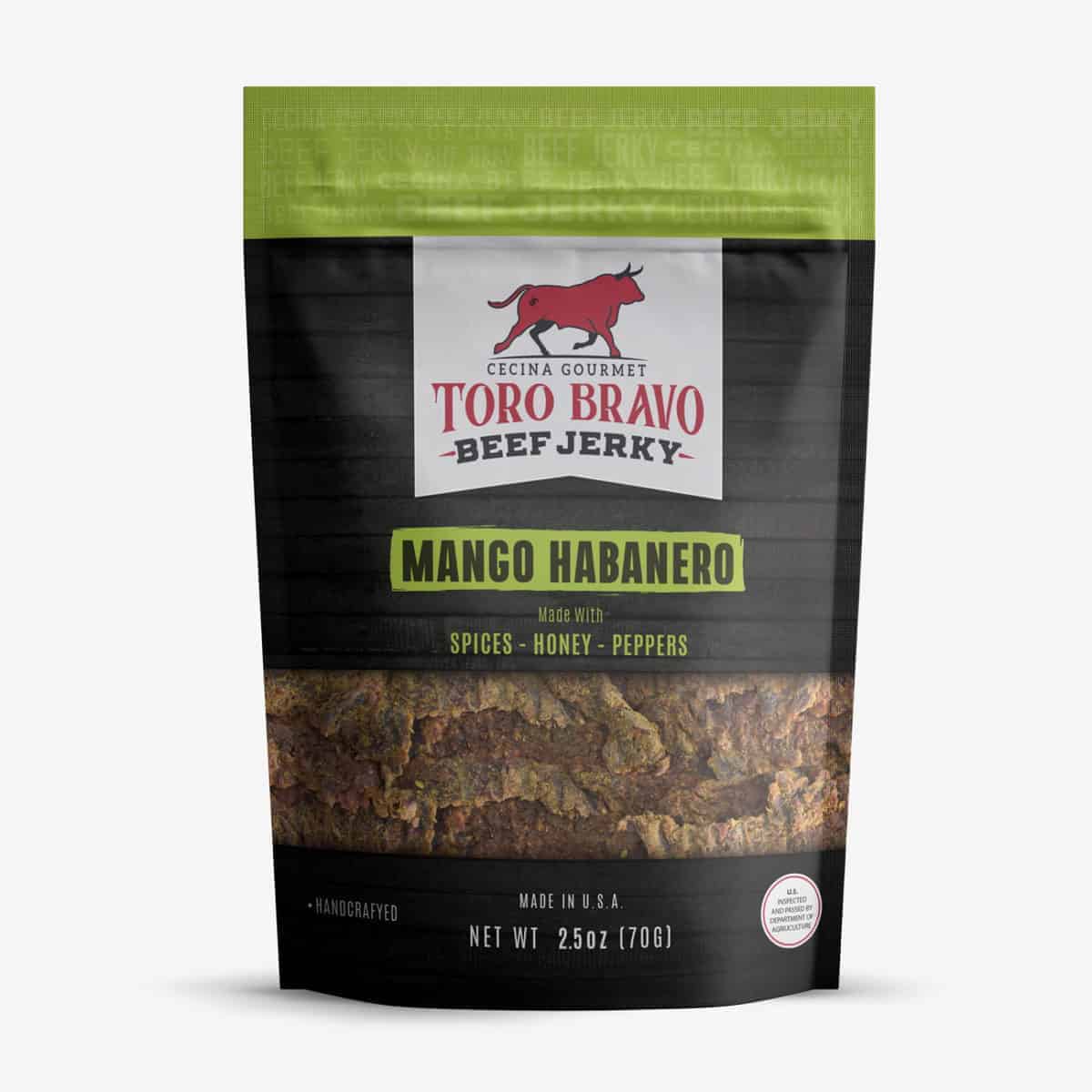 Original Recipe Beef Jerky
The scent of this jerky is all about the soy sauce, which smells nice. The jerky is cut a bit thick and has a dark brown color with a hint of red. Thick cuts of 100% USA Beef are seasoned with a rich medley of natural spices, sea salt, and smoked, is easy to tear or bite.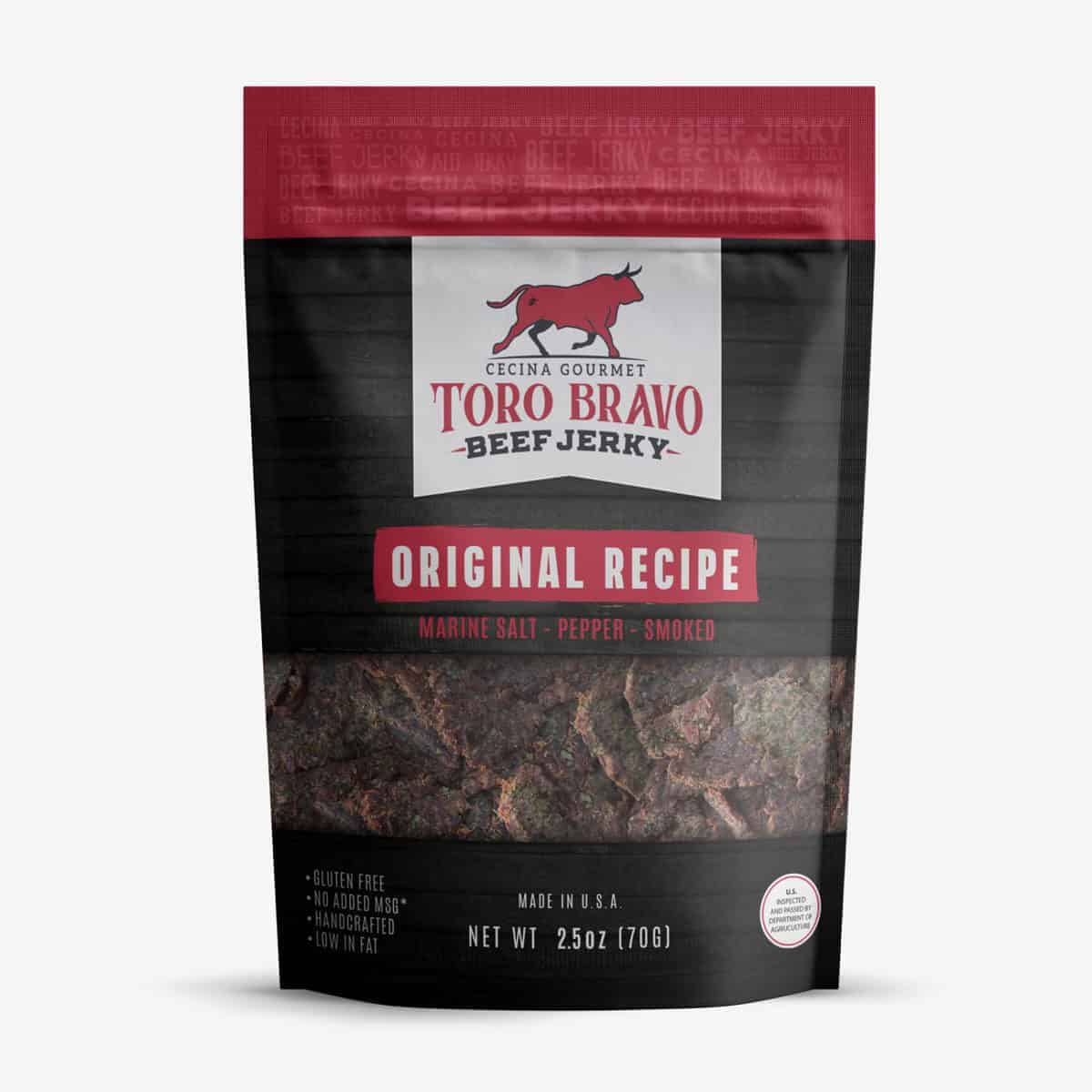 CONTACT INFORMATION
If you want to sell or distribute Toro Bravo products in your store, contact us:
Phone: +1 (714) 723 – 1861
Email: [email protected]
Website: https://www.torobravojerky.com/
Follow them on Instagram
EXCLUSIVE PROMOTIONS FOR YOUR STORE!
---
To find out about other "Hot Products" in Abasto, visit our Product Showcase section.