Workers at three Safeway grocery stores in Washington state got the biggest surprise of their lives when they discovered a cargo of a total of 123 pounds of cocaine valued at more than $1 million dollars, hidden in banana boxes.
According to media reports, King County authorities and the Drug Enforcement Administration (DEA), are investigating the case to determine the origin of the cocaine shipment.
King County sheriff's spokesperson Sergeant Ryan Abbot, told local news network KIRO-TV that last Sunday, produce section workers at Safeway supermarket in Woodinville were unpacking banana boxes when they discovered several rectangular-shaped blocks wrapped in brown paper in the bottom of the boxes. The workers opened one of the packages, saw a white powder and immediately called the police.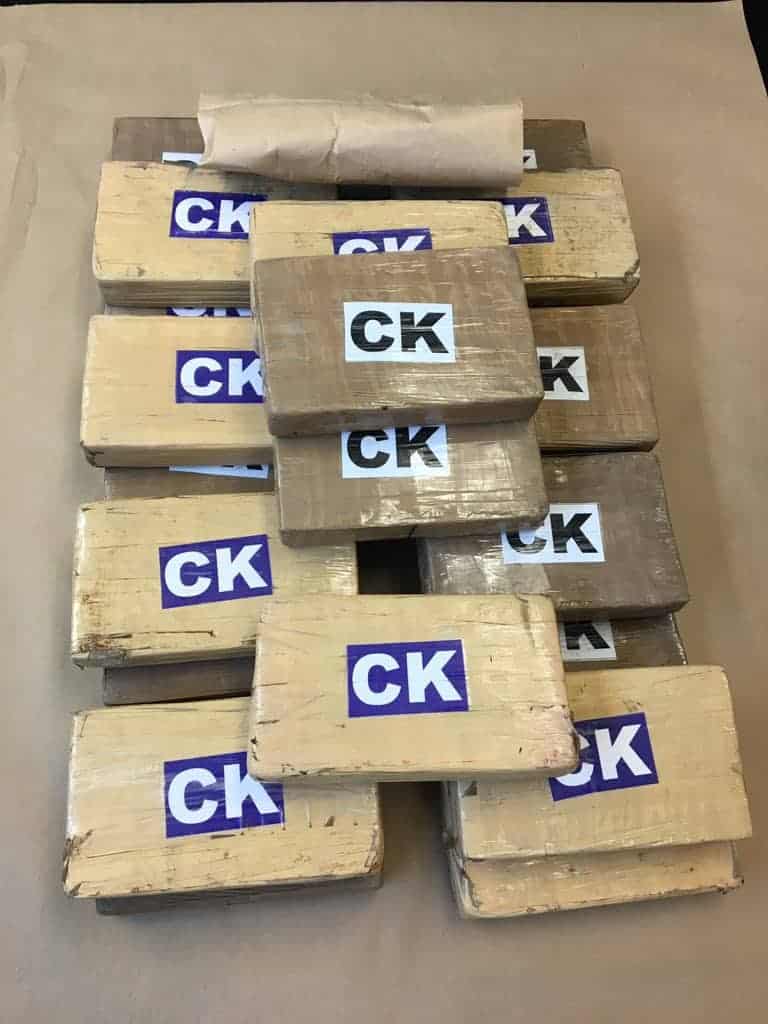 Sheriff's office deputies recovered about 50 pounds of cocaine valued at more than $550,000 at the Woodinville Safeway store. Two other drug shipments hidden in boxes of bananas were also discovered that same day in two other Safeway supermarkets, at Federal Way, 24 pounds, and at Bellingham, where they found about 50 pounds of cocaine.
The drug packages found at the three stores were marked with the letters "CK" according to the sheriff's spokesperson.
"This appears to be a case where someone at a shipping port either got the wrong shipment from Central America or let cocaine slip through the U.S. port for fear of getting caught," Bellingham police told KIRO-TV.
Related Article: Almost 4 Tons of Marijuana Found in Shipment of Jalapeños
The bananas at the three Safeway stores came from the central distribution warehouse in Auburn, which sends products to 144 Safeway stores on the West Coast.
Sergeant Abbott said Safeway checked the remaining banana boxes in its warehouse and stores and found no more drugs, according to KIRO-TV.
Smugglers have previously tried to send cocaine hidden in banana boxes. In 2018 Texas authorities discovered $18 million worth of cocaine hidden in bananas that had been donated to the Texas Department of Corrections.
Spanish police also recently discovered two large shipments of cocaine hidden in banana boxes. In October 2018, it seized 6.9 tons of cocaine that had been shipped from Costa Rica and in April of the same year they found 8.7 tons of cocaine worth close to $ 900 million, in banana boxes shipped from Colombia.