Northgate González Market announced it will open in November a new supermarket in Riverside, California. The new store will bring the local community a wide array of fresh fruits and vegetables, prepared foods, grocery items and services.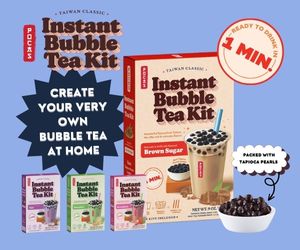 The new Northgate supermarket will be located at 10391 Magnolia Ave., in Riverside, California, according to a press release.
"Our entry into Riverside is a planned expansion of our unique store brand into new key markets and is an opportunity to offer local residents a fresh, new, and authentic shopping experience," said Miguel González, co-president of Northgate González Market. "We will be offering customers a beautiful, new store with a great customer service. We believe that the store experience that will exceed everyone's expectations!"
The new supermarket represents an economic development success story for the City of Riverside which is currently experiencing an economic renaissance.
The new store is located on the site of a previous Toys "R" Us store which closed when the company folded. More importantly, this new Northgate store will employ 120 associates, with most of the employees coming from Riverside and its surrounding areas.
"Northgate Market will provide residents of the west end of Riverside with another option for healthy foods, while also bringing an empty building back into productive use," Mayor Rusty Bailey said. "I look forward to seeing the transformation and how this market will benefit the local neighborhoods."
As customers shop the newest Northgate store, they will experience an entirely new focus on the foods and flavors they are looking for, fresh, high quality and authentic Hispanic foods sourced and inspired from regions of Mexico and Latin America.
Additionally, with an eye on convenience and the busy lifestyles of today's shopper, the store will also offer hundreds of new, on-the-go items to choose from along with easy-to-navigate checkout services. It will be open daily from 6 a.m. to 10 p.m.
"We are very happy and excited to welcome Northgate Gonzalez Market to Riverside," said Council Member Jim Perry representing Ward Six.
"They could have gone anywhere, and they chose our City. They will bring their family owned business to our neighborhood with a deep sense of pride and tradition of providing high quality and affordable food with excellent customer service. I look forward to working and building an effective community partnership with Northgate to serve the needs of Riverside and the entire Inland Empire," added Perry.
Related Article: Miguel González Reynoso, 38 years Leading Northgate González Markets
The company offers its customers a full-service supermarket with a large meat department, bakery, tortillería and prepared foods offering in addition to a sizeable section of domestic and imported Latin American grocery goods to provide a Mexican homeland experience.
Northgate González Market is best known for many signature items including prepared carne asada, chorizo, made-to-order guacamole and its famous carnitas.
This new store will offer:
Hot and Cold food bars, featuring many new varieties of tamales, hot soups and stews, a fresh salsa bar, a salad bar and many new self-serve hot meals for any meal occasion.
Fresh colorful and quality produce sections offer both traditional and organic varieties of fruits and vegetables with a five days guarantee.
An expanded chef's selection of grab & go favorites including traditional tortas, empanadas and an assortment of wraps and sandwiches.
A made to order taqueria serving traditional favorites like burritos, tacos.
An extensive butcher shop/carnicería where customers will find custom cut meats, fresh marinated offerings, ready to cook entrees, authentic chorizos and one of the largest cheese and crema selections in Southern California.
An expanded bakery/panadería with an assortment of more than 100 freshly baked artisan breads, specialty cakes, dessert flans and more. All made hot and fresh every day.
An extensive beer, wine and tequila section where customers can find their favorite beverage of choice.
One of the largest seafood offerings around including a variety of more than 10 ceviche's and shrimp cocktails, made with authentic recipes from around the world, as well as a large fresh seafood/pescadería section offering exciting fresh catches of the week.
Northgate will also provide their signature fresh authentic foods that made them famous: scratch made bolillo rolls (made fresh every 20 minutes!), freshly made carnitas, fire roasted split chicken and freshly made flour and corn tortillas cooked in-house from masa that is still made from stone ground corn.
Northgate González Market is a premier Southern California supermarket chain that caters to the Latino community. Family-owned, operated and headquartered in Anaheim, CA, Northgate operates 40 high-volume stores in Orange County, Los Angeles and San Diego counties.