What does this mean for the distributor and wholesaler?
Nartex expands its presence in the U.S.
Thanks to its tradition of 43 years and the quality in their products that are widely valued within the market, Nartex is one of the most recognized laboratories of natural products in Mexico.
The company, formed with 100% Mexican capital, is located in Northern Mexico and has with two plants of production where herbal and homeopathic drugs are manufactured, as well as dietary supplements that are within the category of natural health options.
According to Miguel Acosta, President of Nartex Laboratories, the company is striving to satisfy the wide demand for consumers seeking natural health options that do not have side effects.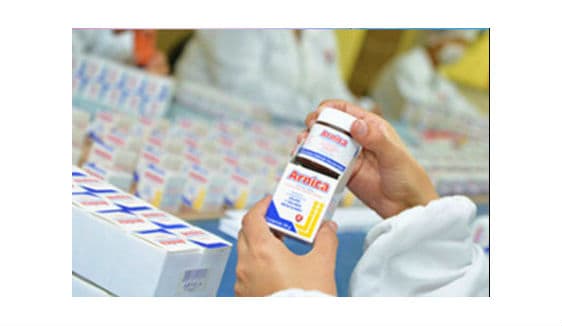 ABASTO: What growth has Nartex Labs observed in the sector of natural products?
Miguel Acosta: In that sector, everything that has to do with certified natural products that are safe with a proven level of efficiency has found a road of very positive growth. Both in Mexico and in the United States, that also includes the Hispanic market.
There is a very important generation of young Hispanics with families of their own that are aware that they can prevent and improve their health without risking other parts of their body. And in that segment of the market we have found a niche in natural medicine.
For many years there has been a niche in the homeopathic market that is the manufacturing of an essence that we use. The first generation Mexican and second generation youth remember use of the product in Mexico, forming homeopathic areas in this country and when finding homeopathic products in stores, they tend to buy ours because they rely on the tradition of their home country.
ABASTO: What does the portfolio of your company look like?
Miguel Acosta: Our mission statement to stores and points of sale to the Hispanic and American market beside the fact that we offer a broad portfolio, we have more than 20 drugs and remedies, all based on natural substances, and cover various health problems both from a preventive as healing perspective.
Within this portfolio, we have medicines for aches and pains, as well as ointments and tablets. We also have remedies for stress, anxiety, and lack of sleep or insomnia. We have supplements based on the chlorophyll to help detoxify the body that is taken with water. We also have a medication that is very good for problems related to hemorrhoids, both in presentation of ointments or in tablets.
Our drugs are generally aimed at the most common health problems for the general market (medications that are over-the-counter) and with this proposal, what we do is to help our partners in their different points of sales, including supermarkets and pharmacies, allowing them to have other natural health options to offer their customers. This also allows them to attract more Hispanic and Non-Hispanic people to their stores, adding new customers and existing customer demonstrating that they have the option to choose traditional and new products. It is important to highlight that the growing trends of the consumer in the world of natural products is very large, and offering these products in stores, supermarkets, and pharmacies, in a consistent manner, gives them more of a reason to visit these business.
ABASTO: There are many companies that are gaining a bad reputation because they promise to cure diseases… How is Nartex different from these companies?
Miguel Acosta: We have more than 40 years in the market. We are manufacturers, we develop the formulas, we have an area of research in the market, an area of regulatory compliance, and as such, this gives us security when offering a product that is tested for efficacy and safety.
We are GMP (best practices of manufacturing pharmaceutical) certified, also the first Latin American laboratory in Mexico that has world class certificate. We also have formulas that are based in scientific literature, herbs, and homeopathy which are authorized by US, Mexican, German, and French health officials.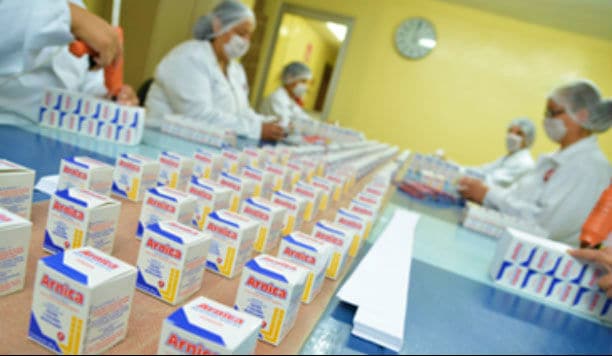 ABASTO: How has the incursion into the US market been for Nartex?
In the process of starting our business in the United States, the most critical step was passing through the FDA (Food and Drug Administration). This process took years with all the requirements for compliance. But once that was done, we received a number of certificates with the registry for each medicinal product that the consumer can find it on our boxes of our products, this code are called the NDC which is the National Drug Code. We invite you to visit the search page of products with this code found on Nartex products. Is regrettable, but there are companies in the entire world that sell products that are not adapted to any standard and do not have the effectiveness and the potential of products manufactured by Nartex laboratories.
ABASTO: What is the risk of selling these products that do not have this certification?
Miguel Acosta: The consequences are very serious, the risk of not complying with these requirements is that they may be selling a product that is adulterated, that have health risks because they were not processed correctly. If the quality process is not cared for, it is possible that the products may be contaminated; it may have a problem of efficiency or safety in their use. Therefore, for products that have not gone through the processes of GMP, and have not undergone the FDA certification process, at the end of the day can be offering something that does not comply with the rules of efficiency and causes a problem with the FDA of recalls, fines, and penalties due to malpractice, and this is extremely serious. The worst thing is that they may cause health problem for customers and patients.
ABASTO: What presence does Nartex have in the United States?
Miguel Acosta: Today we are present in more than 3,000 points of sale in the American market and that has allowed us to understand what our value statement is to make it a good business for all. It is a good product and a good business for all.
ABASTO: Miguel, besides all the benefits of the products at the quality and benefit level for the businesses to increase their sales, the main question that distributors and their managers make is: "At a level of margins and direct benefits, what does Nartex offer me that others don't?"
Miguel Acosta: It's a valid question, and we are convinced that Nartex offers to our distributors and businesses in general, a proposal of great value and return. Our product is basically an over the counter drug that never ceases to be affected by the usual rules of "bonuses" and "rebates" from the market. The difference between Nartex laboratories and other competitors is that we have a "special program of profit margins" which allows the distributor and the businesses to compete in the category of drugs gaining much more. If the dealer or the "retailer" already have a portfolio of drugs, I am very sure when they see the Nartex proposal, they will find that we offer a variety of products with high profit margins, and also feature support from marketing, to push the product and radio campaigns, flyers and stakes in several publications such as Abasto magazine.
ABASTO: What is Nartex's objective on the distribution level?
Miguel Acosta: We are in a stage of recognition in the market. We know that there are 20,000 outlets in the Hispanic market that are able to access our product. Today we have a little over 3,000. Any alliance with a distributor or with shops would be a very good proposal of business because we are looking for growth in these points of sale. We are currently in our third year in the USA and already cover a fourth part of that market. I'm sure with our proposal of value will achieve increase strongly that number.
Nartex Labs from PersonaComm on Vimeo.