Ever since the inception of a breakfast menu at McDonald's, and even recently, McDonald's customers are conquering morning hunger with the New McDonald's Breakfast Menu, the Triple Breakfast Stacks, a delicious breakfast sandwich that doubles down on some of our customers' favorite ingredients.
McDonald's is known for its tasty and nutritious breakfast menu. Since the last few years, McDonald's has started offering its breakfast items throughout the day. So no matter the time, you can enjoy different items from their breakfast money.
This has resulted in a remarkable increase in sales for McDonald's. Let's take a look at some of the tastiest and the most nutritious food items found on McDonald's breakfast menu. 
McDonald's Breakfast Menu
Breakfast is considered the most important meal of the day. Not only is it responsible for boosting your productivity for the day but it is also very beneficial for your health.
This is why we took the time to analyze each item on the menu so you can make the tastiest and most nutrition choice when having breakfast at McDonald's.
Triple Breakfast Stacks
Triple Breakfast Stacks come with two slices of melty American cheese between two savory, hot sausage patties. They're topped with crispy, thick-cut Applewood smoked bacon and an egg. Guests can opt for their choice of a toasted McMuffin, buttery and flaky biscuit, or sweet and savory McGriddles cakes.
McDonald's cooked up the idea for Triple Breakfast Stacks after noticing customers' ongoing enthusiasm for adapting the menu and inventing their own unique and delicious offerings online. These customizations, ordered in restaurants each day, have long been known by customers, media and McDonald's crew members as the "Secret Menu."
Telemundo's Chef James Reveals Favorite McDonald's Menu Item
"People have been hacking our menu for years – so much so that it's inspired our new Triple Breakfast Stacks," said Manager of Culinary Innovation Chef Mike Haracz. "We love seeing the fun ways our customers and McDonald's crew have been creating their own takes on our classics. We can't wait to see what they come up with next – you never know what might end up on our menu."
Triple Breakfast Stacks are the first new breakfast sandwiches available nationally since the Egg White Delight McMuffin in 2013.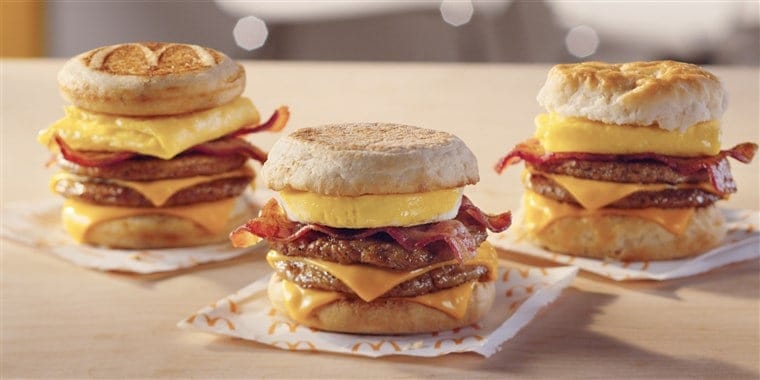 Hotcakes
Well, who doesn't like pancakes in the morning? Hotcakes are baked in the perfect way. In addition to having a great taste, they have an ideal texture as well. Hotcakes are one of the most beloved breakfast items on the McDonald's breakfast menu.
No pancake breakfast is complete without maple syrup however the hotcakes and maple syrup combined have around 600 calories in them so don't forget to do a little workout after you enjoy your tasty breakfast.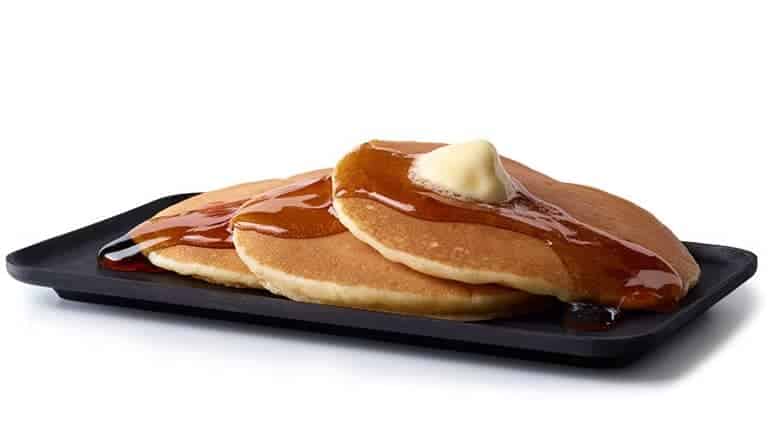 Steak, Egg and Cheese Biscuit
A high calorie, yet tasty burger. This burger is made with combining cheese slice, egg, and a beef patty.
It offers a very delicious breakfast experience however you might feel more than full after you have eaten it so try to walk a bit to lose that extra fat.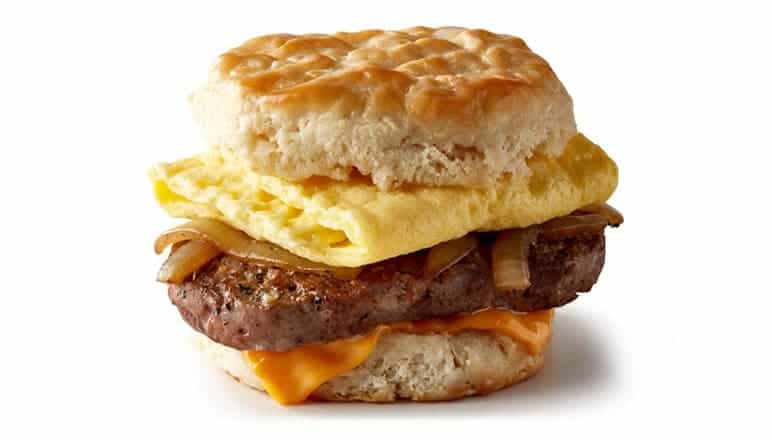 Hotcakes with Sausage
We have already talked about everyone's favorite breakfast item, hotcakes. This is another breakfast deal where you get hotcakes and sausage. Not only does this deal add an item to your breakfast menu, but it also increases the calorie count as well.
This breakfast meal is considered to have around 800 calories which are a lot for a breakfast meal however the delicious taste makes it worthy of being consumed as a breakfast meal.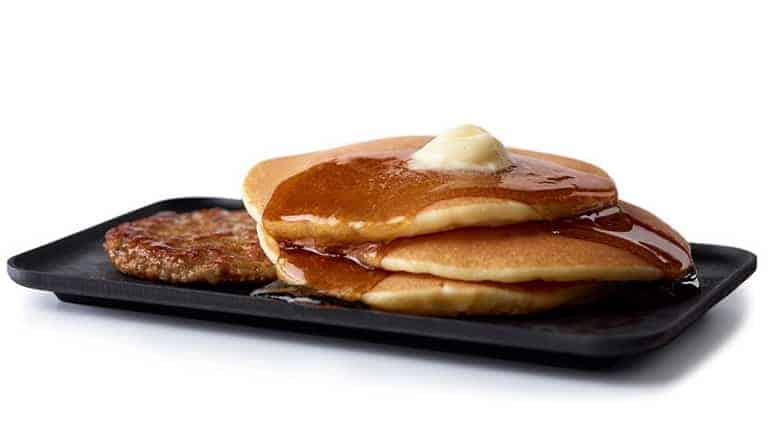 Hash Browns
Hash Browns are included in McDonalds Big Breakfast package however they wouldn't do badly even if they were served as an individual item. They are flaky and golden which makes them unique.
Hash Browns are served at almost all outlets of McDonald's all over the world however they are not considered an individual breakfast item due to their meager nature. They are always combined with other breakfast meals like the big breakfast.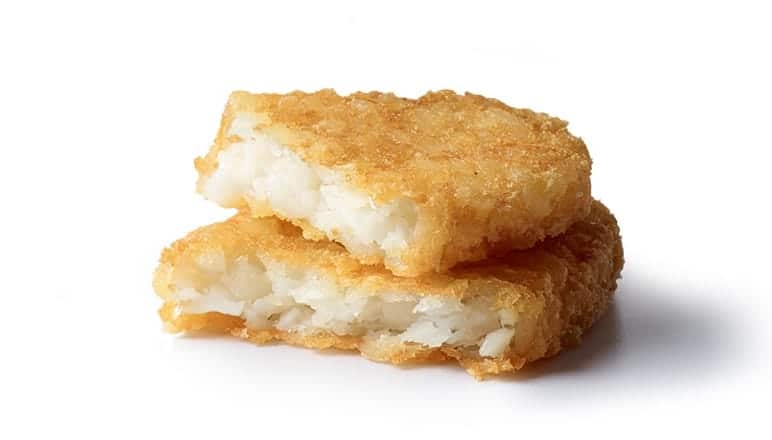 The Big Breakfast
We have included hash browns to the list so it is only fair to include the big breakfast. Let's talk about the components of the big breakfast meal. The meal consists of hash browns, hot sausage, buttered biscuit, and scrambled eggs.
This is actually a very healthy and nutritious meal. Some experts beg to differ on the quality and nutritional value of the big breakfast. They believe that it is unhealthy and may cause a lot of fat very quickly.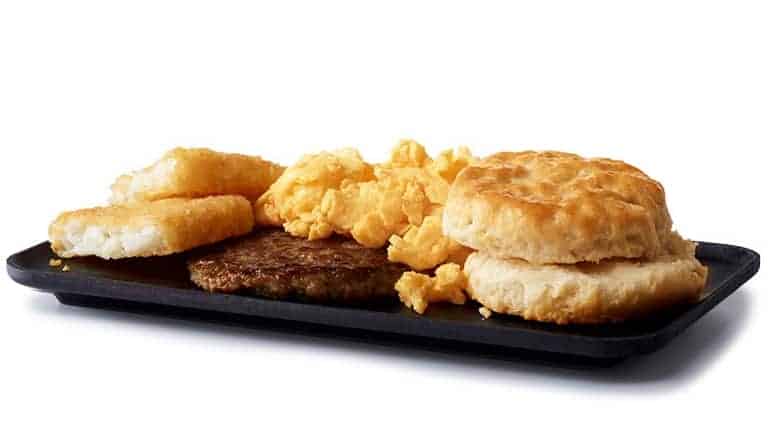 Egg White Delight McMuffin
One of the best breakfast items on McDonald's breakfast meal menu is the egg white delight McMuffin. This is truly what breakfast should look like.
The egg white delight McMuffin is not just tasty but it is also very nutritious. It is very low in calories which make it a perfect meal for breakfast.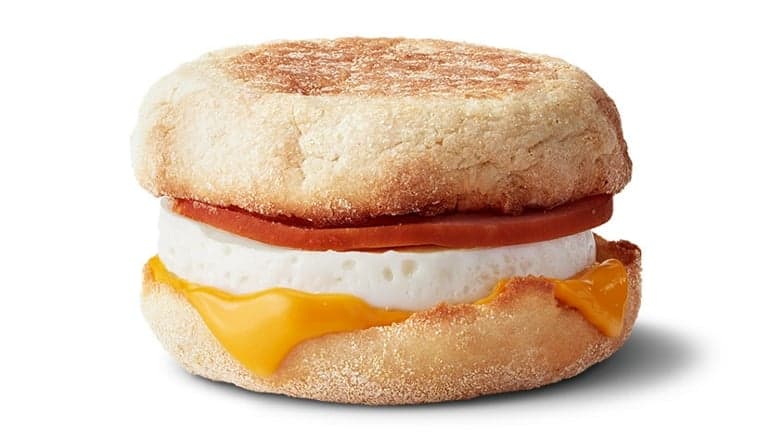 Egg McMuffin
This breakfast isn't just about the egg white. It is one of the oldest breakfast items available on the menu. Like egg white delight McMuffin, the Egg McMuffin is also very low in calories.
It is known to have only 300 calories which can be countered with a few minutes of exercise. As this includes the egg Yolk, this meal is more beneficial than the Egg White Delight McMuffin.
Where most breakfast meal items are high in calories, egg McMuffin lets you save money and calories. Eating a breakfast of egg McMuffin every day is bound to help you lose some weight.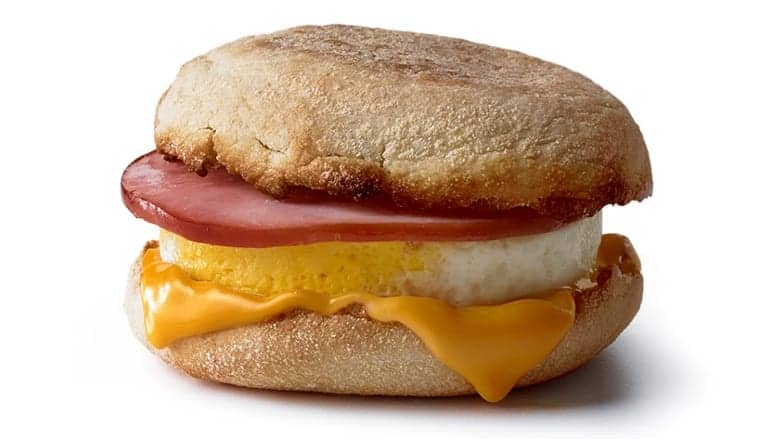 Bacon, Eggs and Cheese McGriddles
The most important thing about this breakfast meal is the addition of McGridddles. Bacon, eggs, and cheese make for a great breakfast combination.
The meal is thought to have more than 400 calories which are a lot for a morning meal however the taste of this meal makes everything worthwhile.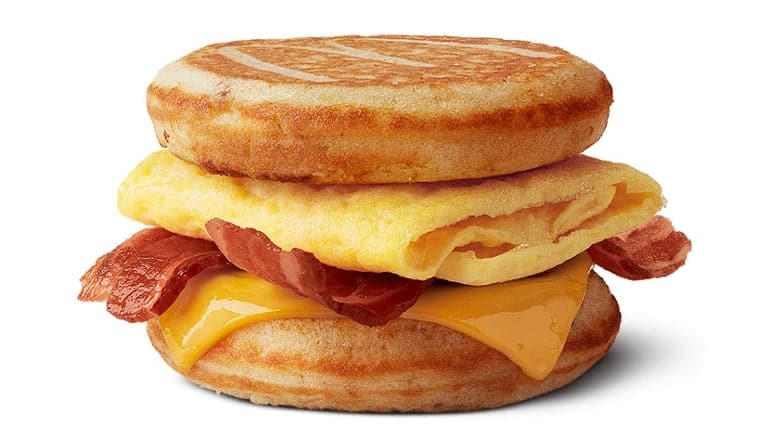 Sausage Burrito
Sausage Burrito is a great item to have on your breakfast menu. It has some very nutritious things like eggs, tomatoes, sausage all wrapped up inside a tortilla.
It is estimated to have around 300 calories which are fine for a morning meal. This meal will not only fill up your stomach but you will enjoy one of the best burritos you have ever seen.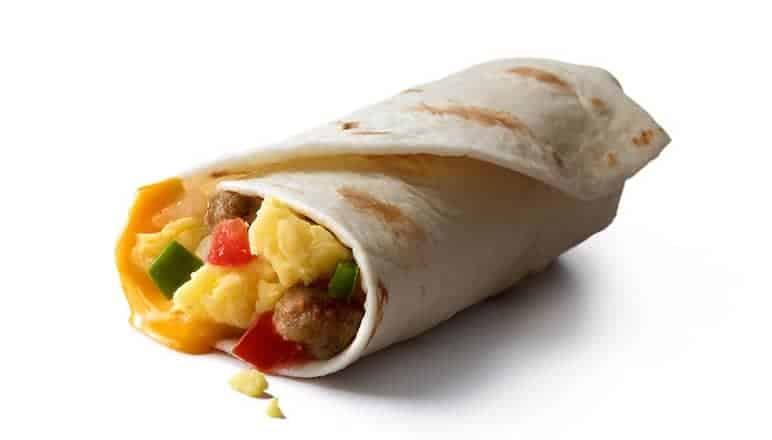 Yogurt Parfait
Another item from the McDonald's breakfast menu that is low in calories and high in nutritional value. It is an ideal breakfast for people who are always on the go and can't wait to get their food cooked.
Yogurt Parfait is light but it has high quantities of proteins which help you start your day on a positive note.
Fruit And Maple Oatmeal
Oatmeal made with the help of fresh ingredients. McDonald's fruit and maple oatmeal can help you rejuvenate and reenergize your body. It offers a unique breakfast experience which is enjoyed by a lot of people.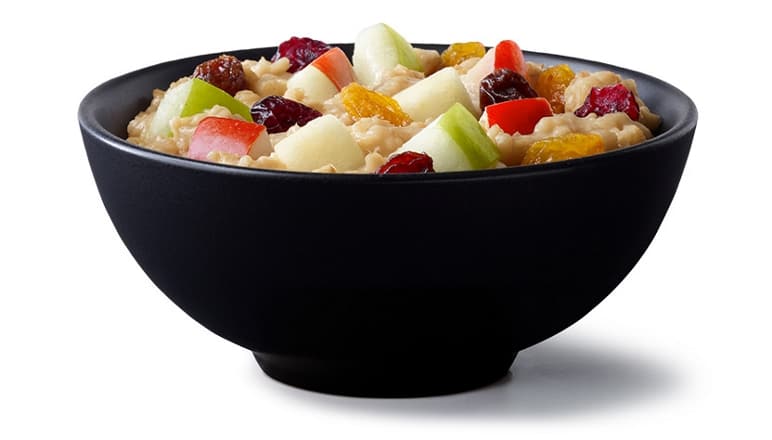 We ate the entire McDonald's Breakfast Menu
This dad and son spent over $50 to eat their way through the entire McDonald's breakfast menu. Watch the review and know what their verdict is.
McDonald's: The leader of fast food breakfast
McDonald's has been a leader in the breakfast category since the innovation of the iconic sandwich that transformed it in 1971 – the Egg McMuffin. McDonald's Breakfast menu gives customers more of their favorite breakfast items at any time of the day when it introduced All Day Breakfast in 2015 in response to consumer demand.
Positive changes in McDonald's breakfast menu
Other positive changes include McDonald's move from margarine to real butter, a commitment to fully transition to cage-free eggs in the U.S. and Canada by 2025, and the McCafé relaunch in 2017 featuring more tastes and choices at the convenience and value only McDonald's can offer.
"We are proud of our breakfast items. Since introducing the Egg McMuffin more than 45 years ago, we have continuously strived to deliver our customers great-tasting breakfast sandwiches," said Vice President of Menu Innovation Linda VanGosen.
"Our customers have also told us they have been craving a bigger, more filling sandwich option in the mornings. Triple Breakfast Stacks are the latest customer-led menu innovation, and we are proud to share them nationally for a limited time as part of our continued journey to build a better McDonald's."
Triple Breakfast Stacks are available for a limited time since November 1. Customers can also order Triple Breakfast Stacks through McDelivery on Uber Eats at participating restaurants.
Final thoughts about McDonald's breakfast
McDonald's is spread all over the world and each country has its own unique and relevant items on the menu. The breakfast menu isn't that different either.
The above-mentioned food items are some of the breakfast meals that are available to customers in America. We have mentioned some of the juiciest and tastiest food items. People who consume McDonald's on a regular basis should try and keep track of the calories they intake so that it can become easy for them to lose weight and live a healthy life. It should be kept in mind that in addition to the breakfast meals mentioned above, there are also other nutritious meals that let you start your day on a healthy and positive note. 
It should be kept in mind that in addition to the breakfast meals mentioned above, there are also other nutritious meals that let you start your day on a healthy and positive note.