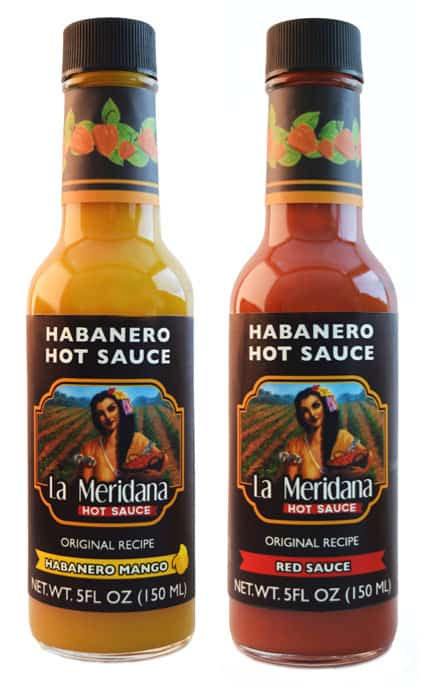 La Meridana, maker of hot salsas, won two awards at the 2018 Scovie Awards, which recognizes the best fiery foods and barbecue products in the world. They won second place in the Hot Sauce Habanero Category for their Red Habanero Hot Sauce category and 2nd place in the Sweet Heat, Sweet Sauce Category for their Mango Habanero Hot Sauce.
The salsa company's winning products were applauded because of their flavor and spice blend, great taste, good color and texture, nice, fruity flavor and heat.
La Meridana was founded in 2006 and is a family business specialized on the production and processing of habanero peppers.
The Scovie Awards originated from the National Fiery Foods & Barbecue Show after 1996 when the contest was called "The Fiery Foods Challenge." Originally, it was part of the show and had a People's Choice Award that was voted on by the public. The awards are named to honor the memory of Wilbur Scoville, the scientist who invented the Scoville Organoleptic Test in 1912 to determine the heat scale of chile peppers.
The Scovie Awards Competition accepts entries from around the world
The Scovie Awards Competition accepts entries from all around the world. The entries must be professional products that follow proper procedures of manufacturing. The judging is held the Monday of the week between the New Mexico State Fair and the Albuquerque International Balloon Fiesta. The judging, which is not open to the public, consists of 80 to 100 judges, mostly food professionals, like chefs, restaurants managers and owners, and food journalists, who sample products in coded cups in what is called a "blind tasting." They fill out judging forms and rate the products according to eye appeal, aroma, flavor, and, heat scale and the forms are later totaled and compiled by their staff.
Dave DeWitt, founder of the Scovie Awards and the National Fiery Foods and Barbecue Show, said there were 121 total companies entering the 2018 competition. There were entries from 31 states in the U.S.A. and 6 countries in total: the United States, Canada, United Kingdom, New Zealand, Austria, Switzerland, and Australia.
For more information about the Scovie Awards, click on: http://www.scovieawards.com/about