One hundred years ago, Don Vicente López Resines began picking serrano chiles in vinegar to sell them in his store, La Costeña. Because of their flavor and quality, the demand for the serrano chiles began to surpass the neighborhood of Tlatelolco and spread throughout Mexico. A century later, La Costeña® products can be found in 62 countries, as authentic as the day Don Vicente first began selling them.
To celebrate its first century, Abasto Magazine interviewed Rafael Celorio, CEO of La Costeña®. The executive talked about the successful history of the Mexican company, its incredible global growth, and its expansion into the United States through the company Vilore.
Abasto Magazine: La Costeña® celebrates one hundred years since its foundation this year. Who was Don Vicente López Resines, and how did the history of La Costeña® begin?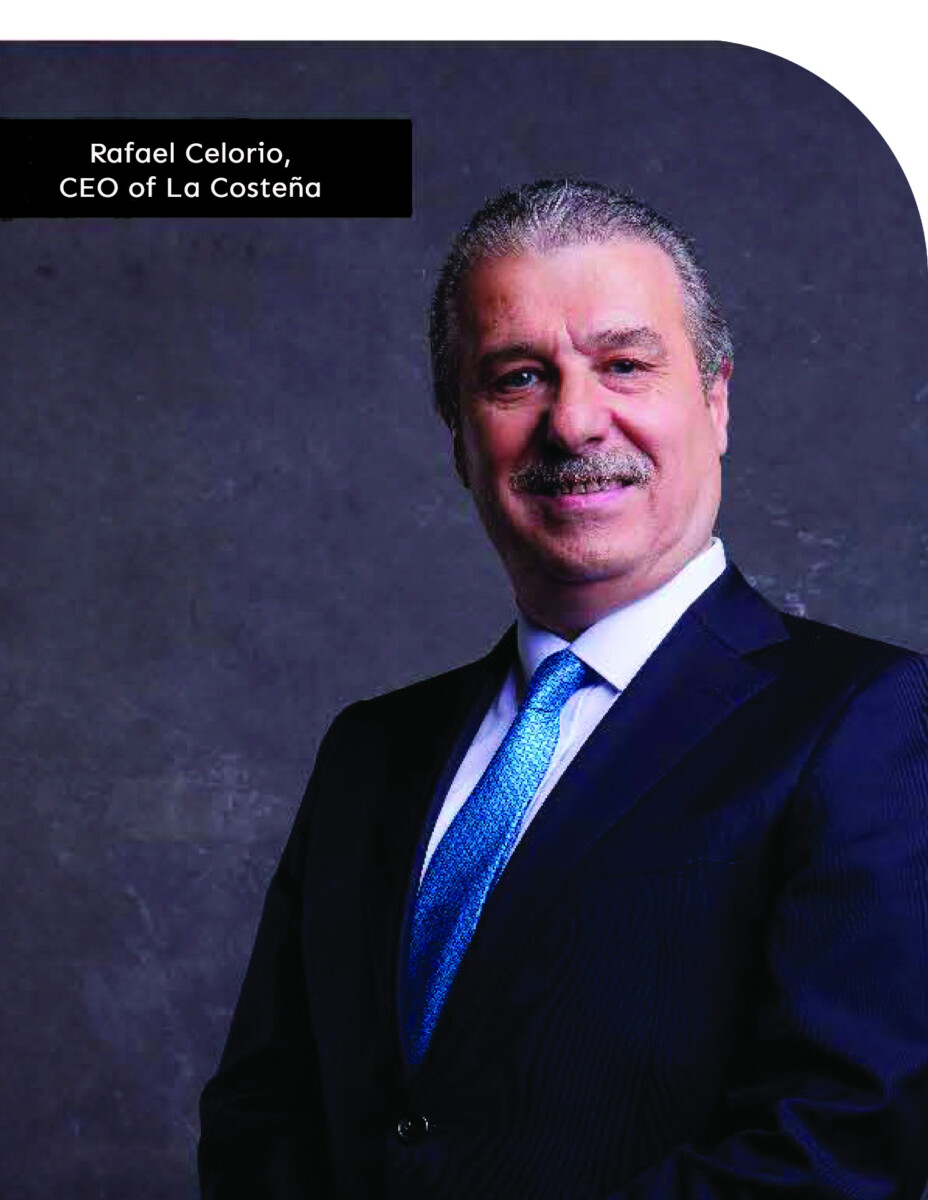 Rafael Celorio: Don Vicente López was a Mexican businessman with a great vision and devotion to work. In 1923, as a young man, Don Vicente worked in a grocery store called "La Costeña" located in Tlatelolco, near downtown Mexico City. He sold pickled serrano chiles in vinegar bottled in glass jars, which became very popular and marked the beginning of the great history of La Costeña® that we know today.
AM: Why did the serrano and large chiles in vinegar sold by Don Vicente become so popular? What made them so special?
RC: Thanks to his vision and perspective, Don Vicente López realized that seasonal products such as fruits and vegetables radically decreased in price. Conversely, he noticed that canned goods and vinegar maintained a standard cost. From that moment on, Don Vicente began to test packaging his products in glass containers, such as chili peppers in vinegar, which was to the liking of his customers, and he managed to expand his offer by introducing olives and olive oil into the store, which were an immediate success. Quite an achievement for the time.
AM: How did La Costeña® go from selling its chili peppers in a store to opening its first can factory and production plant?
RC: The innovations achieved by Don Vicente López at that time gave great results, and from 1928 onwards, La Costeña® started a path of growth that has not stopped.
Between 1937 and 1948, Don Vicente López began to manufacture his own cans. He set up a small factory located on Moctezuma Street, initiating the company's consolidation as a food factory.
Between 1951-1971, La Costeña® products began to reach the entire country for the first time, and a new plant was opened in Ecatepec, State of Mexico, with a total area of 100 acres (40 hectares).
Between 1986 -1991, another production plant was opened, now in Guasave, Sinaloa, where we began the production of tomato and vegetable puree lines.
AM: Did Don Vicente's family also get involved in the business?
RC: La Costeña® is a family business that, regardless of time, still maintains the tradition and values with which Don Vicente started the business. The descendants of our founder collaborate in different areas of the brand, working towards a common goal: to preserve and highlight the flavor of Mexican gastronomy.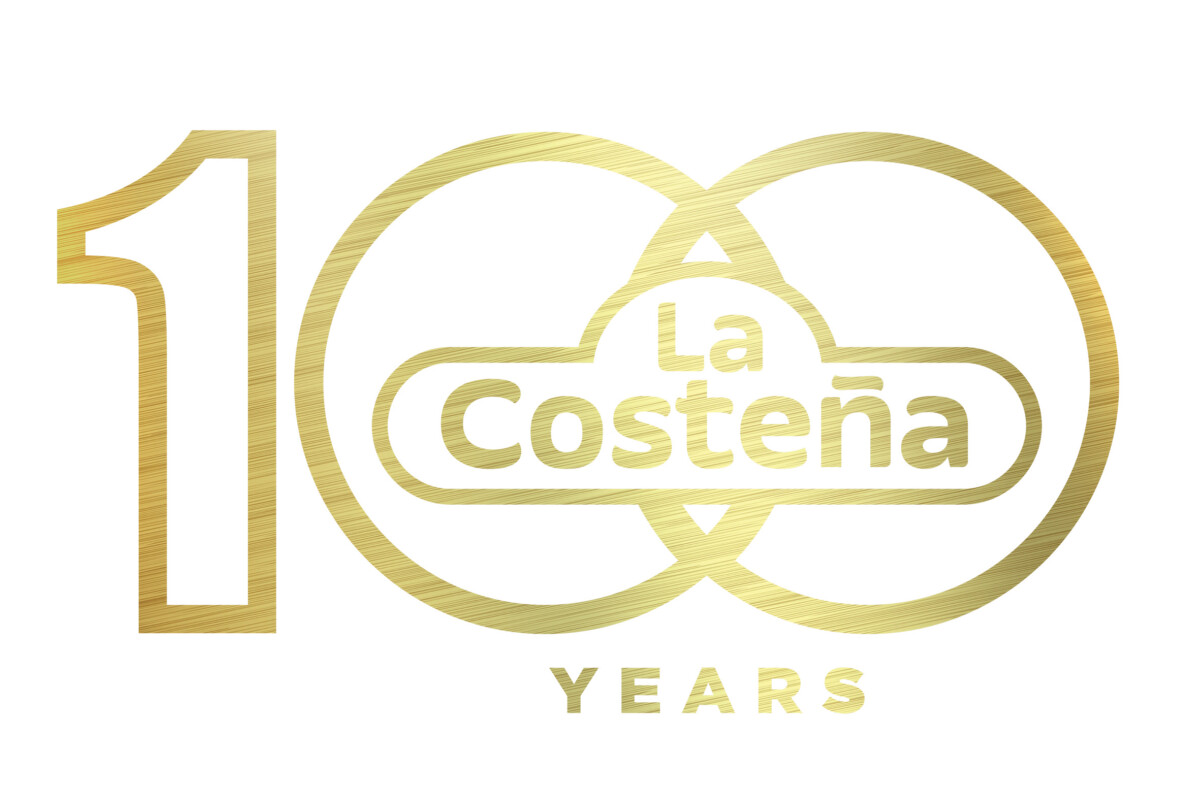 AM: Business expansion soon followed. How did La Costeña® manage to grow to the point of taking its canned products throughout Mexico, and now in how many countries are its products distributed?
RC: La Costeña® has multiple distribution centers nationwide and a presence in more than 62 countries. Distributors in the United States, Canada, Europe, and Asia, allow us to be in countries such as Australia, New Zealand, China, Japan, and countries in Europe, Central, and South America. In addition, there are more than 25 distribution warehouses in Mexico to consolidate shipments of multiple products.
The logistics system has hundreds of routes and units, which have a routing system called NEUS, which allows us to track all units and ensure the transportation of your products in a timely manner.
At La Costeña®, we have established ourselves as a constantly growing company, expanding its international reach. Today, we have a significant presence in the United States, our second-largest market. In addition, our product offering has grown to more than 400 products, with 19 different fully automated production lines.
AM: How many people currently work at La Costeña®, and how many production plants do you have in Mexico and other parts of the world?
RC: What began with the work of one man, Don Vicente López, has now grown to more than 4,500 direct jobs and a good number of indirect jobs, where La Costeña® always treats its employees with dignity, making sure that they are happy, comfortable with their work and supporting them in their growth.
Proudly, La Costeña® has six plants, three of them located in Mexico, Ecatepec, Sinaloa, and San Luis Potosí, two in the United States, and one in Chile.
Related Article: The Rise of Hispanic Products in the U.S. Market
AM: For one hundred years, La Costeña® has remained relevant among consumers, what makes it different from other brands in the market?
RC: Keeping it as an accessible brand without losing quality and flavor has been key to differentiating us from the rest of the options. At La Costeña®, in addition to making our products with local, fresh, and natural ingredients under the highest quality standards, which preserve the nutrients and traditional flavor that characterizes them, we work for and with the people, maintaining a great social, ethical and responsible character that distinguishes us as a company, and our consumers also see that.
AM: What is the annual production of La Costeña® canned jalapeño peppers, and what other products do you offer?
RC: So far, we have 400 products in our portfolio, including beans, sauces, vegetables, puree, ketchup, pozole, vinegar, candies, fruits, mole, dressings, mayonnaise, tamales, among others, which are made with fresh ingredients and under the highest quality standards to preserve and enhance the priceless heritage of Mexican cuisine. The annual production of jalapeño peppers is around 1,200 tons per day.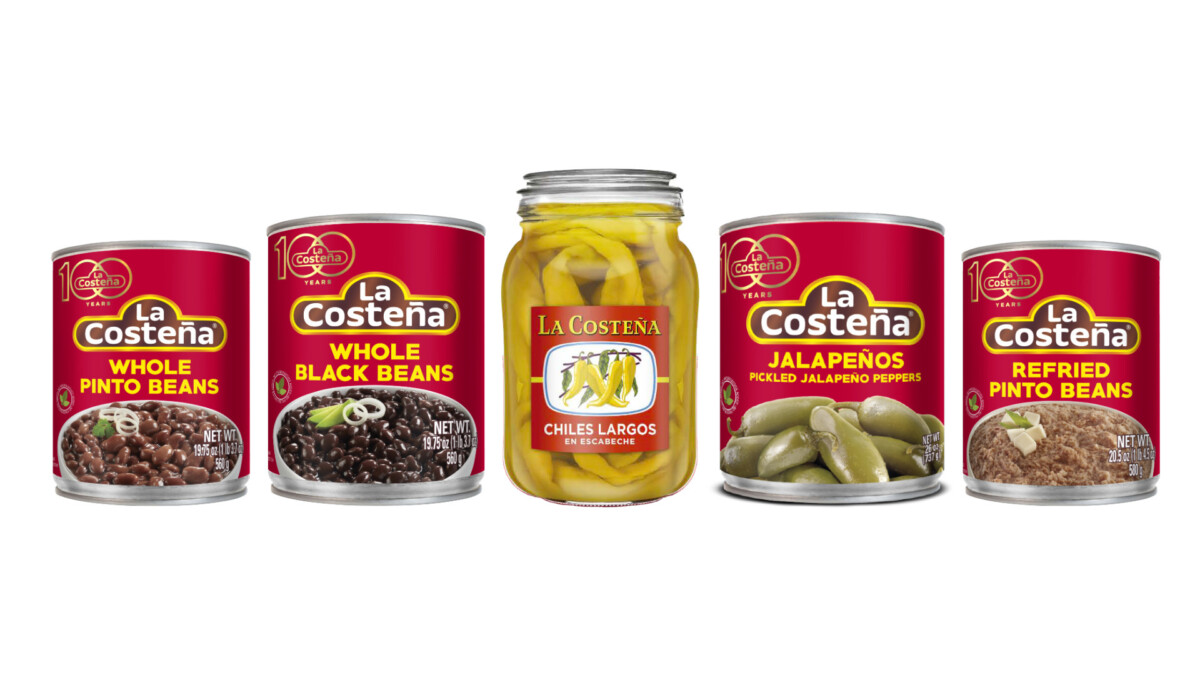 AM: How has the process of implementing technology and automation in manufacturing your canned foods been?
RC: One of the main objectives that La Costeña® has had from the beginning is to create different ways to bring consumers' favorite flavors to their tables, always providing quality and convenience. This is why, throughout our history, we have been improving these processes.
AM: When did La Costeña® products begin to be exported to the United States?
RC: In 1975, Don Vicente López decided to enter the North American market with the first exports of chili peppers and sauces to the United States, thus meeting the needs of an ever-growing market: the Hispanic market. Due to the growing importance of the U.S. market, Vilore is formed with the strategic focus of operating as an extension of La Costeña® and establishing a national distribution network, allowing the expansion of the brand in the United States.
The formation of Vilore is a joint effort between Don Vicente and key collaborators in the US. Knowing the business operating culture of La Costeña®, the vision of Don Vicente, and the behavior and potential of the U.S. market, the founders of Vilore started the operation in 1982 and honoring Don Vicente López Resines, they established the name of the company by joining the first two letters of Don Vicente López Resines' first and last name.
AM: How did this business relationship begin, and how has Vilore positioned La Costeña® as a favorite among Hispanic consumers and in the American market?
RC: Vilore's infrastructure and operational evolution have allowed for the expansion, availability, and visibility of La Costeña®'s multiple products to consumers looking for authentic Mexican products. The Hispanic market, as well as the general market, has benefited from this access and has made La Costeña® products their favorites. Their traditional flavor, excellent quality, and affordable prices will continue to appeal to consumers of Hispanic heritage and diverse nationalities.
AM: What is Vilore's message about celebrating La Costeña®'s first century?
RC: Vilore is extremely proud to be part of the history of La Costeña®, a solid company in every way, so the flavor of Mexico will continue to be exported.
AM: Rafael Celorio has been working at La Costeña® for 33 years, and since 2014 he has become CEO of the company. As head of the company, what is your message on La Costeña's 100th anniversary, and how do you envision the company continuing as one of the favorite food brands for Mexicans in your country and the U.S.?
RC: As CEO of this company, I am very proud to be able to reach this centenary while maintaining the mission and vision with which Don Vicente López began.
Since the beginning of La Costeña, our mission has been to bring the flavor of Mexico to the whole world, and we continue working to be one of the leading companies in Mexico. Through innovation and by offering all our customers the best products, we must continue to listen to and meet the needs of consumers, our country, and our planet.
At La Costeña®, we always try to do better things, inspired by the people we work with and the people we bring our products to. To continue extolling Mexican gastronomy is undoubtedly something we will continue to be committed to so this same vision is maintained.
We thank Mexican families for trusting us, our flavor, and our quality. This first centennial is thanks to them for choosing us in their pantries, and we are going together for 100 years more, betting on Mexico, our people, and our gastronomy.
Always looking for an even more modern and committed vision with consumers, society in general, also taking care of our most important asset: our employees, men and women who have made this company what it is today and will continue the legacy through the example we must give every day, under a framework of excellent treatment, commitment, equity, and reciprocity.