Manufacturing and marketing healthy, frozen, and ready-to-eat products, in addition to great ingenuity in marketing, specifically Instagram, have been vital ingredients for the successful business of Colombian sisters Claudia and Cristina Sánchez. In 2015, the two young entrepreneurs decided to dream big. They went from selling waffles, cheese fingers, and empanadas to their friends, which they prepared in their home kitchen with the help of their mother, to marketing their healthy snack brand del Origen in Colombian supermarkets.
Later they leaped abroad, distributing their products in Panama, Peru, and the United States.
When they started their business, Claudia was 25 years old. She graduated as a designer and industrial engineer from the Universidad del Norte de Barranquilla. Cristina was 19 years old, studying social communication and business administration at Northeastern University in Boston, where she graduated and returned to Colombia to help her sister with the growth of del Origen.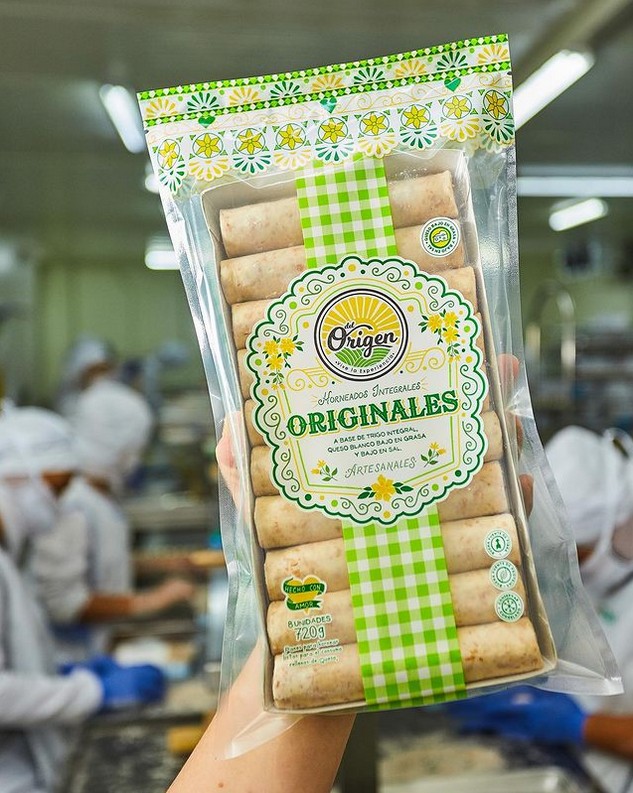 The Sanchez sisters knew from the beginning that their del Origen brand would stand out from the rest because of its unique image, natural ingredients, and the artisanal production of their products, which also have the certifications required by the U.S. authorities for their sale.
In only seven years, they went from the kitchen of their home to a production plant of 1,000 square meters, where more than 150 people work in addition to the sales team. The process has been challenging, mainly because in Colombia, they were breaking new ground in an innovative sector of healthy frozen products and because of the difficulties posed by the Covid pandemic.
In Miami, where del Origen has its base of operations in the United States, the brand is starting its way in the world of better-for-you snacks that are very popular among Hispanic consumers, such as arepas and ready-to-eat frozen cheese fingers.
Their growth plan is ambitious, and they like to take risks. Still, the Sánchez sisters are confident in the quality of their products, made with almond, coconut, and yucca flours, gluten-free, and cheese of vegetable origin or produced with pasture-fed cow's milk.
Related Article: Dehydrated Fruits and Vegetables Consumption Trend Gains Momentum
In March of last year, they participated as exhibitors at the Natural Products Expo West trade show with an eye-catching booth. They will soon appear on season 14 of the renowned television show Shark Tank on ABC, where they will showcase their Del Origen brand to millions of viewers in the United States.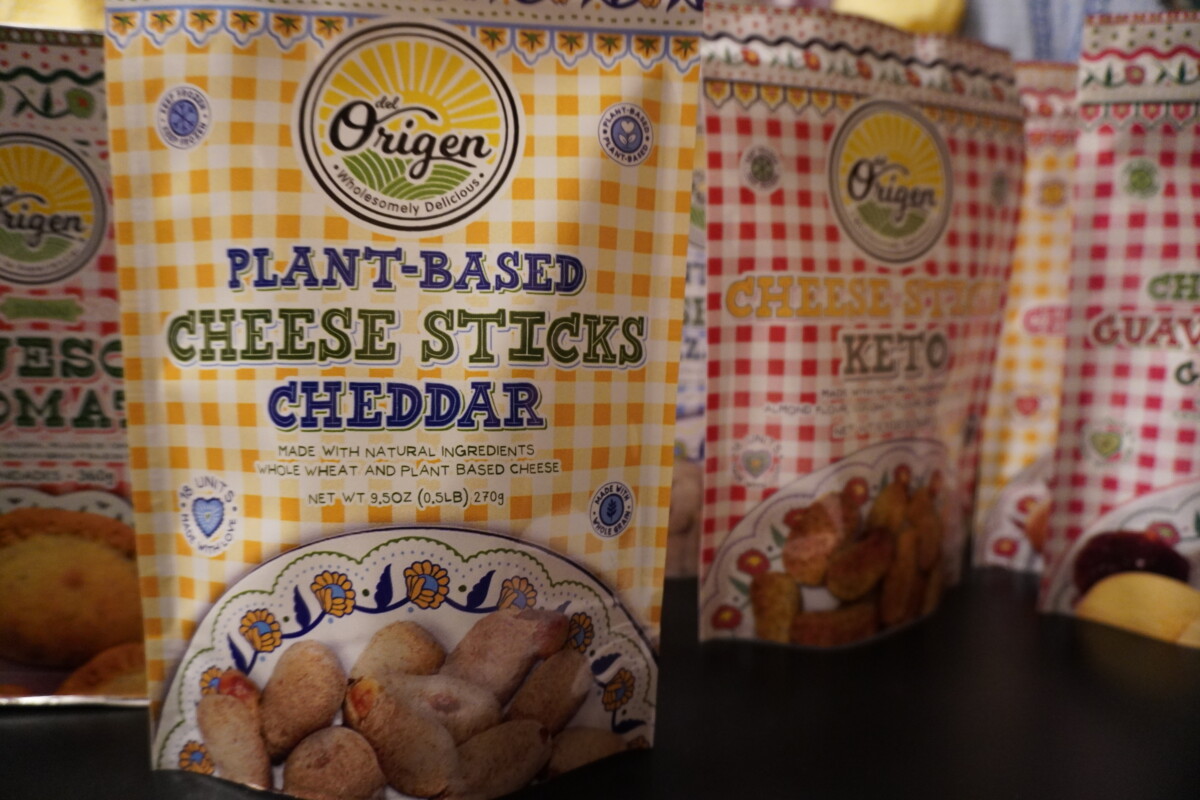 Claudia and Cristina hope that the appearance on Shark Tank will be an excellent opportunity to start another chapter in their company, selling their del Origen brand products directly to consumers, as they have been dedicated to marketing with retailers.
Likewise, as a result of their participation in Expo West, they signed their first major contract in the United States with a major national supermarket chain that has allowed them to expand into the private label market.
"The importance of our story is that we can all make it if we put our hopes, dreams, and effort into doing something and go from being an idea to making it a reality, regardless of how it happens. We are on that path and hope to inspire young and future entrepreneurs as well," concluded the Sánchez sisters.