Three years ago, PepsiCo launched the Juntos Crecemos program as part of the company's $50 million investment commitment to help small Hispanic businesses in the U.S. food industry.
Juntos Crecemos provides Hispanic businesses with mentoring, one-on-one marketing support, access to capital and operational capital and operational assistance to enable immediate and lasting improvements. In these three years, the program established four projects to support Latino entrepreneurs:
The digital and home delivery services program for Hispanic businesses,
Jefa-Owned
Impact Hispanic Business Accelerator
The Essentials for bodegas and butcher shops
Abasto interviewed Antonio Escalona, senior vice president and director of the Hispanic Business Unit at PepsiCo Foods North America. He talked about Juntos Crecemos's current results.
ABASTO MAGAZINE: HOW LONG WILL HISPANIC SMALL BUSINESSES HAVE THE OPPORTUNITY TO PARTICIPATE IN THE JUNTOS CRECEMOS PROGRAM?
Antonio Escalona: This is a commitment of at least five years. But I hope this will continue for much longer because the best way to do it is to show the results and its impact.
These initiatives remain over time precisely by showing the results that make them sustainable.
At PepsiCo, we have many examples of long-running programs thanks to the commitment of other leaders who inherit, evolve, and modernize them to continue generating a positive impact.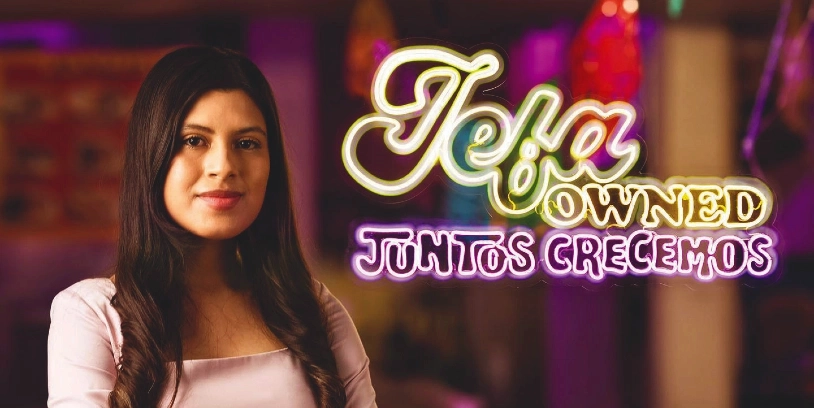 RA: DURING THESE THREE YEARS OF THE TOGETHER WE GROW PROGRAM, WHAT HAS BEEN THE BIGGEST CHALLENGE YOU HAVE FACED IN MOVING THE INITIATIVE FORWARD?
AE: If I could think of one obstacle, especially at the beginning of the program, it was identifying the number of Hispanic businesses and who they are.
When you have to look for a directory of all those businesses, it doesn't exist. So, through our connection with the Hispanic chambers of commerce, with our customers, the distributors, and our sales force, we could identify who they are, and they are now applying for these supports.
Related Article: PepsiCo Launches Program to Support Emerging Hispanic Food and Beverage Businesses
RA: WHAT ANECDOTE DO YOU REMEMBER MOST?
AE: In terms of anecdotes, perhaps one of the nicest is when we had the opportunity in March 2022 to go to the Nasdaq headquarters in New York with the owners of six small Hispanic businesses and ring the famous
Hispanic businesses and ring the famous bell at the opening of the market.
These women are Jefas, the owners of the Hispanic businesses that PepsiCo has been supporting. They rang the bell to signify their commitment to this country's growth, passion, and perseverance in growing their businesses.
RA: HOW DO YOU SEE THE FUTURE OF THE HISPANIC FOOD AND BEVERAGE INDUSTRY IN THE UNITED STATES?
AE: The future is extremely bright. The first big step has been to bring those Hispanic
The first big step has been bringing those Hispanic products. Now, a new stage is opening up: a much more multicultural connection.
That is, these products are not only seen for Latinos but what we are seeing is that the new generations, especially young consumers who are not necessarily Hispanic but who are very curious, are embracing these products with great enthusiasm, adding other flavors and creating this fusion of Latin American flavors with those from different parts of the world.
I want to challenge and encourage all entrepreneurs to invest in and grow in the United States because the opportunities will be enormous.