Heritage Grocers Group celebrated the Day of the Dead with a La Catrina Más Catrina photo submission Contest.
Customers across all banner companies, Cardenas Markets, El Rancho Supermercado, and Tony's Fresh Market could participate. Entrants were encouraged to get into the Day of the Dead season by submitting a photo of themselves with La Catrina-style sugar skull make-up through respective company websites.
The contest started on October 18 and ended on November 2. Public voted for the top 20 contestants, and a judging panel selected the final winners for each company.
The first-place winners, who won a $500 Visa gift card, are:
Zuleima A., customer at Cardenas Markets
Ariana G., customer at El Rancho Supermercado
Aubry R., customer at Tony's Fresh Market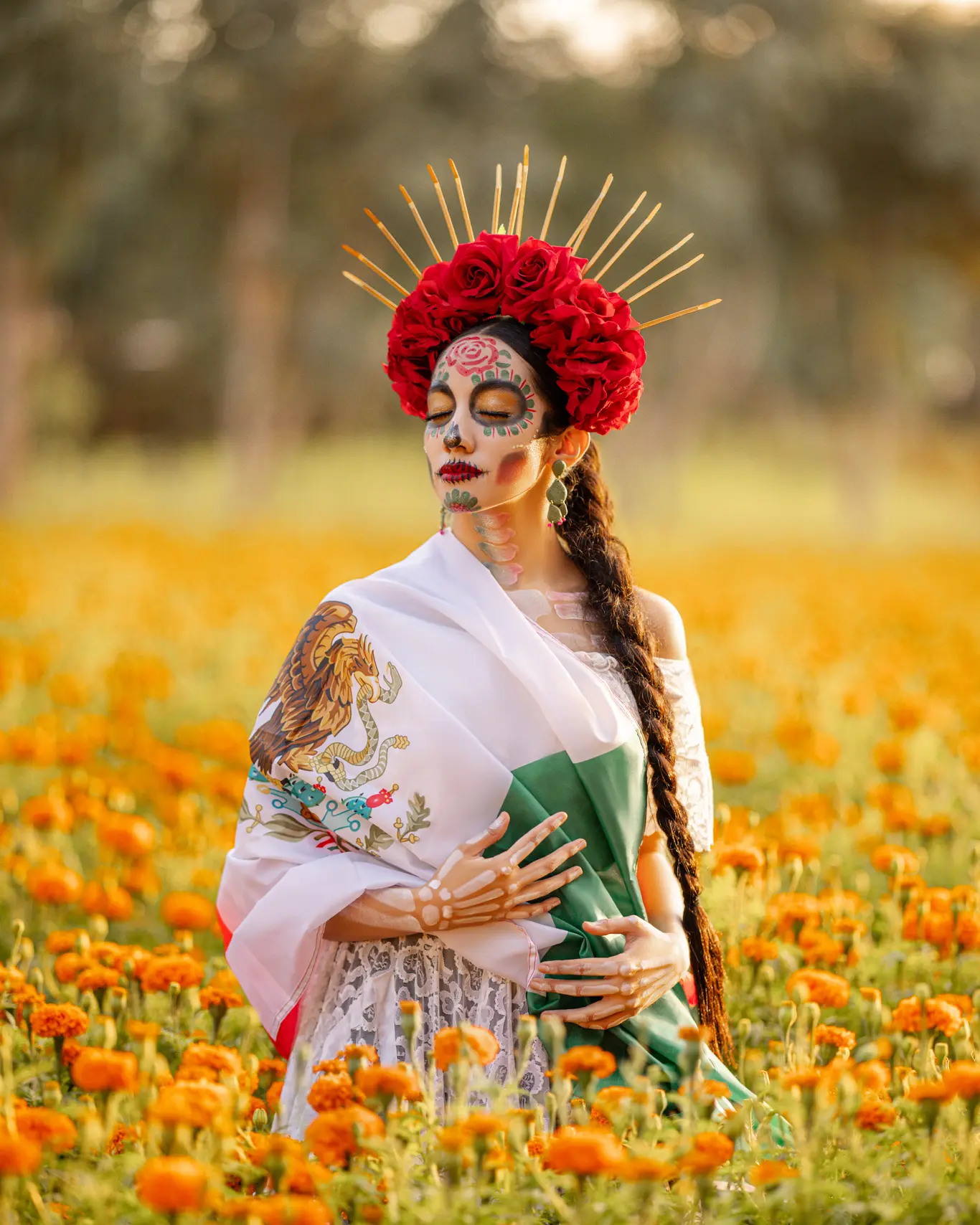 Nearly 1,000 La Catrina submissions were received, and $3,000 in prizes were awarded to 19 contest finalists across six states.
"Día de Los Muertos is a significant Hispanic holiday deeply rooted in tradition and symbolism, and one of the most recognizable figures during this special time is La Catrina," said Adam Salgado, Chief Marketing Officer for Heritage Grocers Group. "We are dedicated to embracing, honoring, and promoting the rich traditions of Hispanic culture, and we are so pleased to have expanded this year's contest to all our banner companies across six states," Salgado added.
Heritage Grocers Group is a specialty ethnic food retailer offering an extensive assortment of traditional and specialty grocery items. Headquartered in Ontario, California, Heritage Grocers Group operates 107 stores across 6 US states under the Cardenas Markets, El Rancho Supermercado, Tony's Fresh Market, and Los Altos Ranch Market banners.
Related Article: Which Are the Most Popular Hispanic Holidays?
About Day of the Dead and La Catrina
Day of the Dead is a holiday in Hispanic cultures observed annually from November 1 to November 2. Though this holiday occurs during Halloween, the Hispanic holiday is entirely different. The purpose is to inject some joy by remembering all the ancestors who died, acknowledging that death is a natural and normal part of life. During these days, it is believed that the spirits of the deceased return to visit their living loved ones.
One of the most recognizable figures of Day of the Dead is "La Catrina," who is depicted as an elegantly dressed and well-put-together skeleton. While the make-up may represent the beauty in passing and remembering those we love, she communicates that regardless of social status, everyone is equal through death.
Families and communities come together to welcome their loved ones for their return and create ofrendas filled with cempasuchil, papel picado, sugar skulls, and images of deceased loved ones. And, in death, as in life, food is considered nourishment for the soul, so families place the deceased's favorite foods and drinks on the altar. Pan de muerto is a highly symbolic food placed on ofrendas during the Day of the Dead celebration. The bread is round and is said to represent the circle of life and death.
All of these elements are meant to guide and invite the spirits of the loved ones back to visit the living world. The tradition reminds us that the ties to the deceased are always present, allowing us to honor and cherish their memory.