Supermarket chain Superior Grocers took a giant step forward in its growth plans in Southern California by acquiring 22 stores from Hispanic retailer Numero Uno. Superior Grocers President Richard Wardwell spoke with Abasto about the supermarket chain's expansion, the importance of the Hispanic community in its growth, and how they are navigating turbulent times due to the pandemic and inflation.
Over 35 years ago, Wardwell began his career in the grocery industry as a customer service clerk. He rose through the ranks to become Director of Operations at SaveMart, then Vice President of Operations Food Source at Raley's; in 2014, Wardwell came to Superior Grocers as Vice President of Operations. In January 2020, the independent grocery chain's founder and CEO, Mimi Song, named Wardwell president of the company.
"When Mimi promoted me in January, who knew the pandemic was going to hit three months later and sales went through the roof, and everything changed instantly. So I'm very fortunate to have many really good people working with me, helping me in the company and helping Superior get stronger," Wardwell said.
The Superior Grocers president acknowledged that they still have supply chain issues and continue to need more staff in the stores, but despite all the challenges they have faced over the past two years, they have maintained their growth goal.
When Wardwell and Song set their expansion goals in Southern California, they recognized that they would not be able to reach that goal by building new supermarkets from scratch and decided to make acquisitions. "The Numero Uno opportunity presented itself to us late last year, and we said, you know what, let's go look at them."
The 22 Hispanic Numero Uno supermarkets have 2,300 employees and have a strong presence in the Latino neighborhoods of Southern California, where many Central Americans live. Wardwell noted that when they began visiting the stores, they saw they had good category detail, good customer service, and quality products.
"We analyzed them within our demographics, looked at the consumers who visit them, and studied location by location. We met with the management team and thought it would be something that would complement us. They're good stores, so we decided to see if we could acquire them to bring them into the Superior Grocers store mix and serve our communities even with a larger presence," Wardwell said.
Related Article: Independent Supermarkets Urge Congress to Support Credit Card Reform
In late July, they announced the acquisition of Numero Uno, making Superior Grocers one of the country's largest independently owned Hispanic grocery chains, with 70 stores. For the time being, they will continue to operate as Numero Uno. Still, they are not ruling out the possibility of later adopting the name of the Santa Fe Springs, California-based parent company.
"With the acquisition, everyone is excited about the growth of the company. Everyone is happy that we have a stronger buying presence and a stronger footprint. We have more people who will help us learn from this other business," Wardwell said.
He also acknowledged that people are what really matter. He said that, just as they are Superior in products and Superior in low prices, they are Superior in people. "The Superior people we have in our company make the difference. We are trying to be the employer of choice in Southern California for the Hispanic community, and we have a lot of really good people. I'm very fortunate."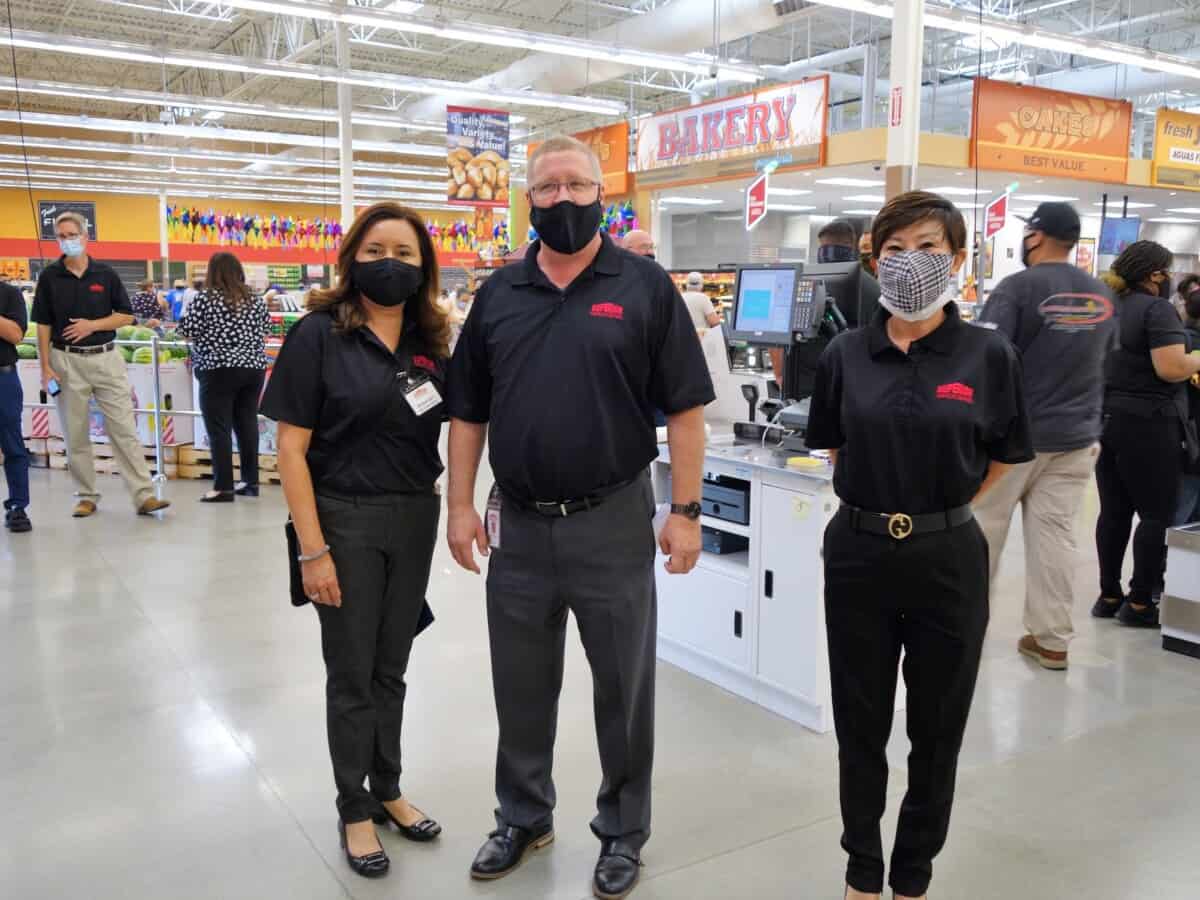 With their customers in mind, at a time when inflation is seriously impacting the price of groceries, Superior Grocers is looking for ways to control costs. They are confident that the acquisition of Numero Uno will allow them to source more product volume and make better deals to keep grocery prices down. "I know cost increases are coming, but we have plans to mitigate them, so they don't affect our consumers," Wardwell said.
In addition to efforts to control the price of groceries, Wardwell also noted that, like every year, Superior Grocers and now Numero Uno, will be celebrating Hispanic Heritage Month to recognize this thriving community.
"We celebrate Hispanic Heritage Month throughout the month of September. We have the Cesar Chavez parade, and we participate in it. With news anchor Rick Lozano we just gave away backpacks and back-to-school supplies. We gave out scholarships this year and laptops. We also work with communities through the Superior Foundation. There are many ways to help give back to the Hispanic community," Wardwell explained.
The Superior Grocers president acknowledged that inflation, pandemic, and supply chain issues would not go away anytime soon. Still, he believes the best way to do a good job during tough times is to listen to his customers, most of whom are Hispanic, to become a better retailer. "We are proud to serve this community, which is our lifeblood. We hire from that community, and we participate in that community. We are that community," Wardwell concluded.
Superior Grocers Opens its 70th Store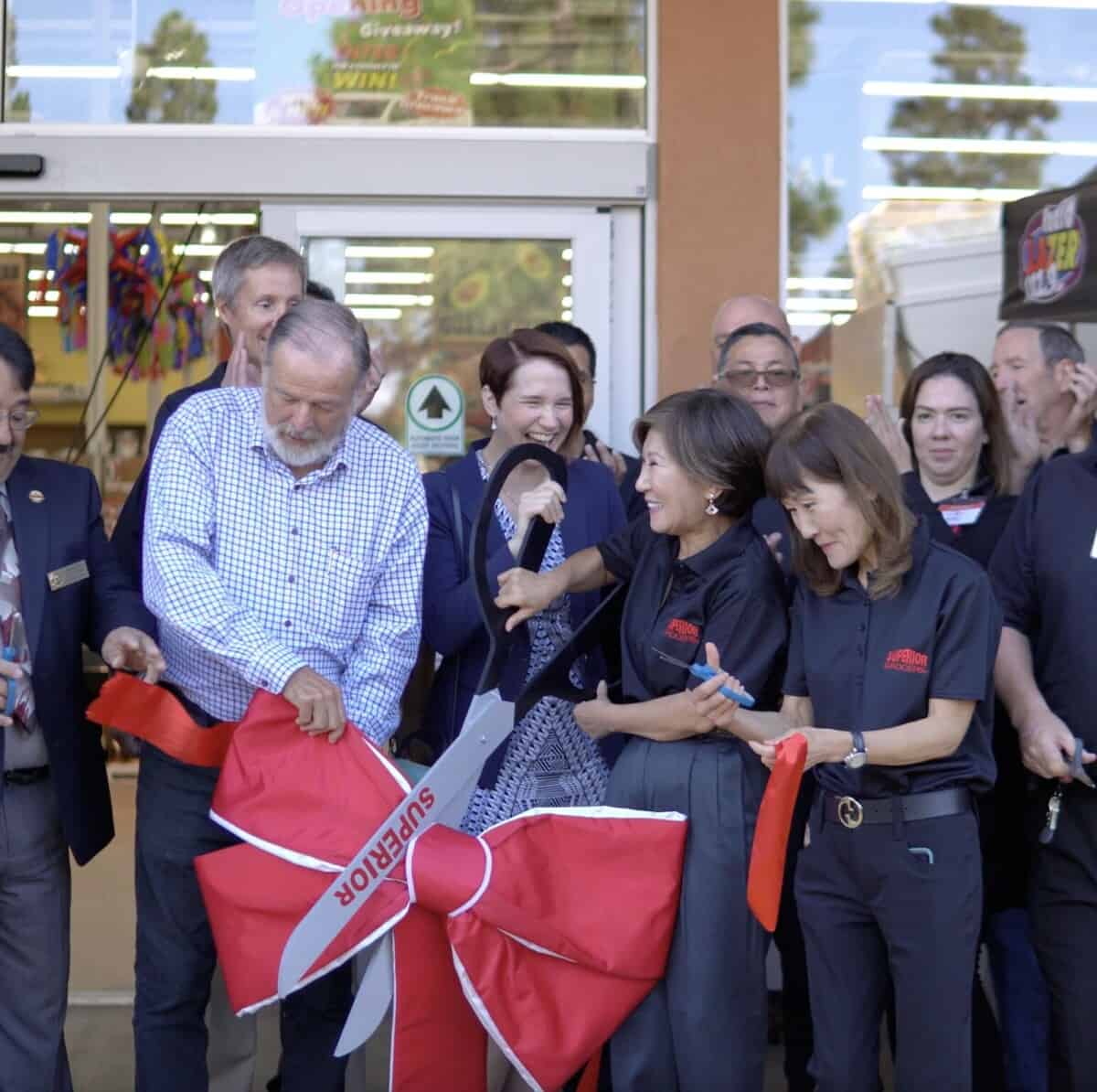 On September 14th, Superior Grocers opened their 70th store in Santa Paula, CA, at 280 E Harvard Blvd. The store opened under the banner, The Market by Superior, a full-service supermarket featuring the largest selection of Produce in Santa Paula, Grocery, Liquor, Fresh Quality Meat, a large assortment of baked goods, and an array of ready-to-eat Hot Foods.
"We are very excited to open The Market by Superior and to join the community of Santa Paula," stated Richard Wardwell, Superior Grocers' President. "We are honored to serve the neighborhood with a great shopping experience as they have welcomed us with open arms."