A group of Hispanic professionals announced the launch of The Hispanic Retail Chamber of Commerce (HRCOC) based in Miami, with the purpose of giving Hispanic retail, nationwide, support, development and professionalization.
HRCOC seeks to become the home of Hispanic retail companies, regardless of whether they are large chains or independent stores, as well as entrepreneurs, organizations and Latino businesses that service retailers. The new organization considers retail as the set of sectors that have as a common element to sell or rent products or services to a final customer.
The new Hispanic Retail Chamber of Commerce has its main office at 111 NE 1st Street, 8th floor, # 309 and will soon have a satellite office in Washington.
HRCOC Board of Directors is constituted by Carlos Barrios, Director for Latin American Affairs, Lionel Reyes, Director of Business Development, Ramón Ortiz, Director of Operations and Martyn Hover, Secretary. They appointed Julio Ibáñez as President, a retail executive with more than 20 years of international experience in the management and direction of supermarket chains and food companies.
"What we want is to professionalize the Hispanic retail in the United States, because with the great advances that Walmart and Amazon are imposing, we are staying behind and this is very dangerous because the least expected day, any product that one can find in stores like Vallarta, Northgate González Market, Cardenas Market or Sedanos here in Miami, they will also have it and that is not good for our future," said Ibáñez.
Therefore, the HRCOC has the mission of creating alliances with other chambers of commerce, universities, business schools, industries and other organizations that share common objectives, to dedicate themselves to education, research, dissemination and professionalization of Hispanic retail and thus respond to market expectations.
A large part of the Hispanic population of the United States works in the retail sector and despite this there is no association that brings them together and there are no university studies focused 100 percent on Hispanic retail, said The HRCOC.
In addition to the creation of alliances, the new Hispanic Retail Chamber of Commerce offers memberships for merchants, independent stores and supermarket chains with the aim of opening the doors to all Hispanics who work in the retail industry and want to become a better professional in the following areas:
Technology and digital transformation
Human resources management
Customer service management
Strategies and Trends. Omnichannel, physical and digital store
Large, Medium and Small Companies.
Communication, marketing and social networks
Cybersecurity
Supply Chain
Who's The Hispanic Retail Chamber of Commerce President?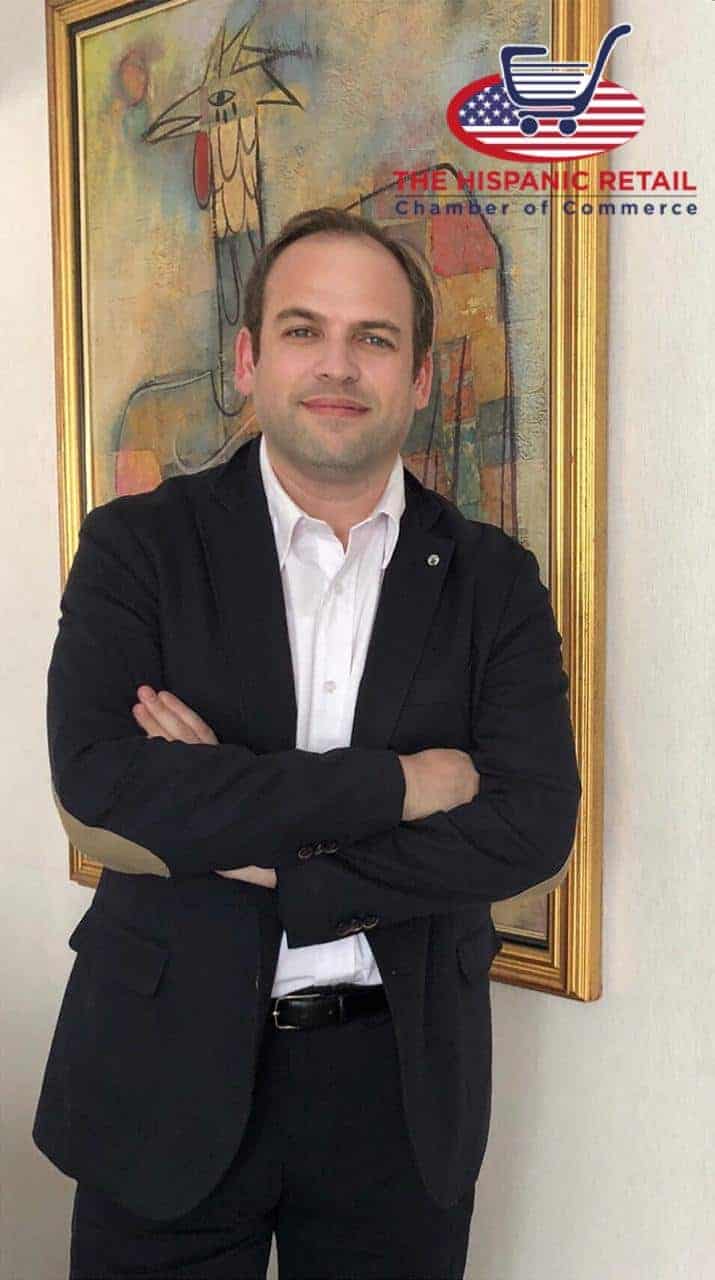 Julio Ibáñez is a retail executive and business advisor, passionate in the improvement of strategic and financial performance with more than 20 years of experience at an international level.
He has helped numerous European, American, Caribbean and Latin American retailers create significant value for shareholders and improved financial performance. He has advised numerous leading chains in all key sectors, including the formats of department stores, hypermarkets, supermarkets, express formats and import/export companies of food and beverages.
Ibáñez began his career with the Carrefour Group in Spain, participated in the merger process of the Carrefour Group and Promodes in Europe, operated in an executive way the conversion of Carrefour Hypermarkets in its variants of Supermarkets and Express formats, as well as in the growth of the private label brand in the chain.
After founding in 2006 the consultancy project for international retail Sudamerica Business Retail LLC, he moved to San Francisco, California in 2008. He was member of the California-Spain Chamber of Commerce for the promotion and development of imported food and beverages and export between Europe and the United States.
Ibáñez is a conferencist and columnist on retail issues, providing opinion leadership in industry forums, including the National Retail Federation, the National Supermarket Association and the Retail Institute. He is a columnist for Abasto Magazine, the most important Hispanic retail publication in the United States.
For more information about the Hispanic Retail Chamber of Commerce, you can visit its website www.ushispanicretail.com or contact its president, Julio Ibáñez, by email, [email protected] or call 954-639-4220.