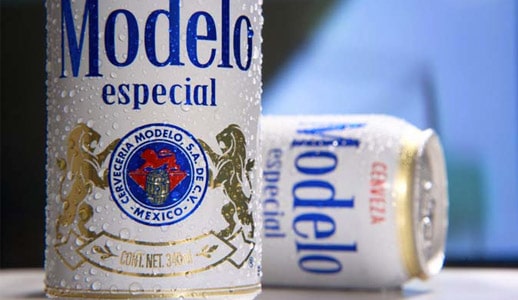 The Mexican company Grupo Modelo announced it will invest 151.7 million dollars in the construction of a new brewery in southeastern Mexico, which will increase its capacity by more than 8%.
Modelo, controlled by the Belgian giant AB InBev, stated that the new plant will be located in the Mexican state of Yucatán and will have a capacity of five million hectoliters of beer annually.
"The Yucatan Brewery will become Grupo Modelo's eighth plant and produce Yucatecan beers Montejo and Leon as well as other brands such as Corona," the company stated to the stock exchange.
The CEO of the company, Ricardo Tadeu, explained that even though the new plant will have an initial capacity of 5 million hectoliters, it will reach 15 million in the future.
The company stated it expects to start the plant's construction this year, but the project is still subject to a number of federal, state and municipal government permits.
In addition to serving regional markets, the new plant is an export platform for several countries, Modelo said.
The eighth plant will seek to cater to the Yucatan Peninsula state in the Mexican Caribbean, an area which represents between 10% and 15% of total demand of domestic beer.
The investment will create 700 jobs during the construction phase of the installation and at least 400 direct jobs in its operational phase, plus thousands of indirect jobs that will activate the city's economy and the state, according to the brewery.
Founded in 1925, the Modelo Group is a leader in the production and export of beer in Mexico and has seven plants with a production capacity of 71.5 million hectoliters in Mexico.
Modelo manages 14 beer brands, including Corona Extra. They also export to 180 countries and is the exclusive Mexican importer of Budweiser and Belgium brand Anheuser-Busch Inbev.