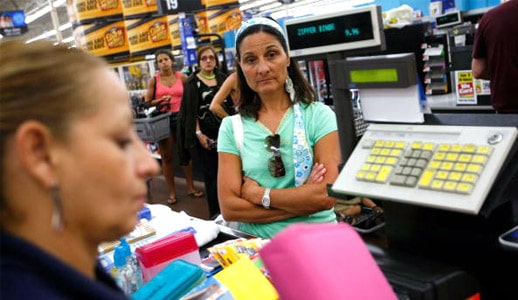 Taxpayers who do not have a bank account will not have to wait several weeks to receive their tax refund check.
Walmart launched in the United States a service that will allow its customers to have their cash tax refunds in about 3,000 stores nationwide.
The system called Walmart Direct2Cash could prove popular among tax filers who in many cases end up paying large sums of money by cashing their refund checks.
According to the company, the timeframe for the client to receive the cash back will be the same as if they had filed the tax return electronically and received a direct deposit into their bank account, which usually takes just a week.
According to Daniel Eckert, vice president of services, Walmart could benefit in a season considered having low sales with a smaller flow of buyers.
"We know that tax refunds can be one of the largest payments many of our customers receive in the year and the last thing they want is to wait for the arrival of the check or paying unnecessary fees," Eckert said.
"A consumer with the average federal income tax refund of $2,900 could end up paying 2% or $58 at a check cashing store to cash their refund. Another $20 may be charged as a processing fee, "said Walmart in a statement to highlight the advantages of this service.
Direct2Cash is the latest financial service launched by Walmart. In April, they implemented a new cash transfer program that reduces fees for low-income customers by up to 40% compared to similar services, the company said.
It is expected that besides Walmart stores, the Direct2Cash option could be offered by tax preparation companies such as Liberty and Jackson Hewitt Tax Service, among others.