With the assistance of Global Empowerment Mission (GEM), Goya Foods is distributing an initial donation of 40,000 pounds of food to victims of Hurricane Ida in Louisiana.
Half of the donations, 20,000 pounds of non-perishable food items, will be packed in boxes to be distributed to the families, while the other 20,000 pounds of food will go to the CO Living Word/Bethany Church in Schriever Louisiana, the Hispanic food company said.
"Supporting the communities we serve is in Goya's DNA," said Bob Unanue, Goya President and CEO of Goya Foods. "Through our Goya Gives program, our commitment to helping those in need is stronger than ever, and we are grateful for the partnerships we have to provide the resources that are desperately needed. We send our prayers and love to all those who have been affected by the hurricane."
Goya Foods has always been at the forefront of humanitarian and disaster relief efforts, providing millions of pounds of nutritious food worldwide. Since the beginning of the pandemic, Goya has donated more than 4.5 million pounds of food, the company said in a statement.
Related Article: Goya Foods Launches Goya Cares and Pledges $2 Million To Combat Child Trafficking
During Hurricane Maria, Goya Foods donated over one million pounds of food to the people of Puerto Rico. They have also sent food to the people of Venezuela during the governmental unrest, to Haiti during the earthquake. In the U.S., they sent donations after Superstorm Sandy and Hurricanes Isaac, Harvey, and Irene.
Supermarkets Activate Donation Drives for Hurricane Ida Victims
Numerous supermarket chains are also joining efforts to send aid to those affected by the devastating impact of Hurricane Ida in Louisiana.
Walmart, Kroger, Publix, and Southeastern Grocers, launched fundraising campaigns at their stores' cash registers to support families affected by the Category 4 hurricane.
The registration drive launched at Walmart and Sam's Clubs stores nationwide runs from Sept. 2 through 8. Walmart said it is matching each donation dollar for dollar up to $5 million for natural disaster relief. All funds raised will go to the American Red Cross to support communities affected by hurricanes, floods, and fires in 2021.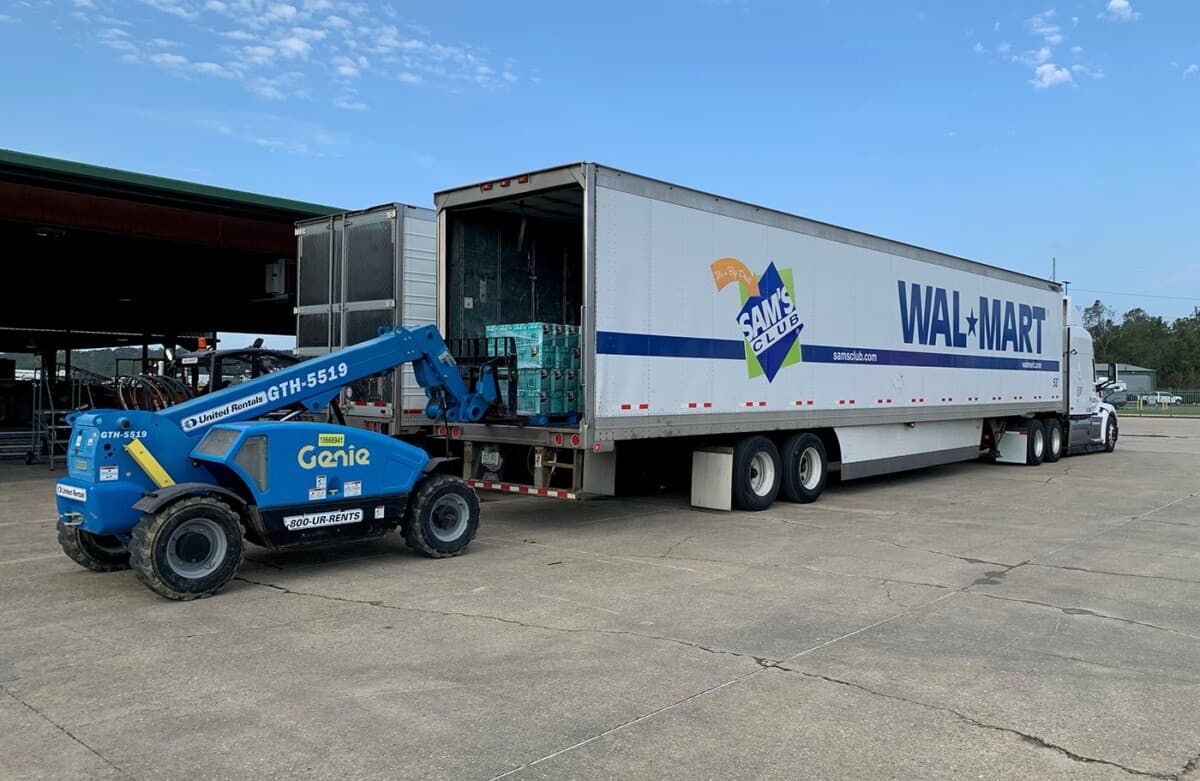 This initiative is in addition to the $5 million commitment Walmart, Sam's Club, and the Walmart Foundation have already made to support Hurricane Ida relief and recovery. In total, Walmart may be responsible for up to $10 million in disaster relief between its previous pledge and the registration drive.
For its part, Kroger announced a relief drive at more than 100 stores in Greater Houston and Louisiana. When paying for their purchase at checkout, customers can contribute $6 to donate a bag of non-perishable, ready-to-eat food items. The bags will contain staples such as tuna, peanut butter, oatmeal, and apple juice. Donations will go directly to New Orleans to support families in need.
Kroger will be distributing trailers of food and water to the community, with banners emblazoned with the phrase "We Are Here for You," a message of support for the affected community.
"As we look at the devastation Hurricane Ida brought, we want nothing more than to support a community in need," said Joe Kelley, President of Kroger. "We are here for the families impacted and want them to know we are to help."
In turn, Publix supermarkets launched its cash register donation drive for customers and associates to support relief efforts in the aftermath of Hurricane Ida.
One hundred percent of the funds donated will go to the American Red Cross to support its natural disaster response efforts. The campaign's end date will be determined by customer response, the company said.
In addition, Publix Super Markets Charities is donating $250,000 to the American Red Cross and United Way to support relief efforts in impacted areas.
"Hurricane Ida caused destructive storms and flooding throughout the Southeast," said Publix Community Relations Director Dwaine Stevens. "We are honored to offer our customers and associates a way to help those affected by the severe weather that has devastated so many areas in recent days."
Also in Florida, Southeastern Grocers, parent company and home to Fresco y Más, Harveys Supermarket, and Winn-Dixie supermarkets, launched a community donation program in all stores to support its neighbors in Louisiana and along the Gulf Coast as they recover from the recent devastation of Hurricane Ida.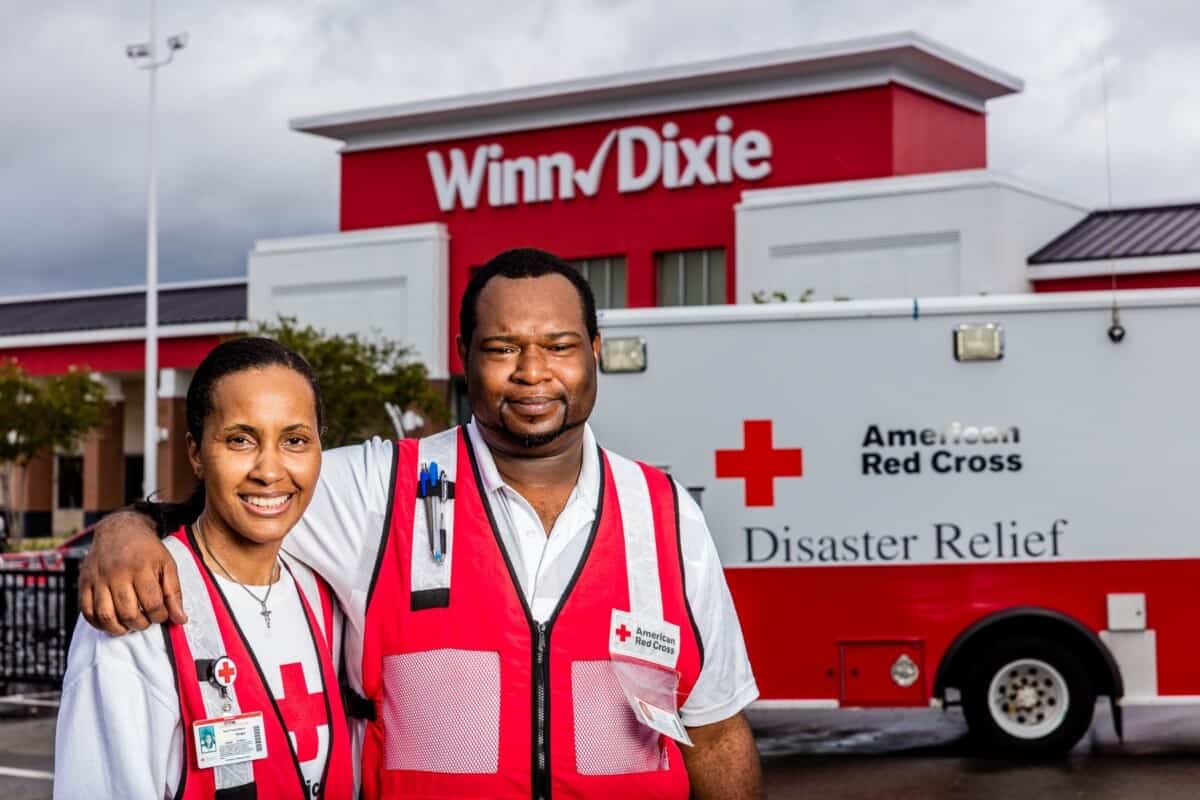 Every cent raised will go directly to the American Red Cross' Disaster Relief program, which enables the organization to help families and individuals recover from natural disasters by providing food, shelter, counseling, and help where needed most, Said SEG in a press release.
Anthony Hucker, President and CEO of Southeastern Grocers, said, "At Southeastern Grocers, we believe it is our responsibility to lift up and support our neighbors and associates as they begin to rebuild their lives after this devastating storm. The road to recovery will be long and challenging, but as we saw with Hurricane Katrina 16 years ago, we know the people and communities of Louisiana and along the Gulf Coast are strong and resilient. Together, we will emerge from Hurricane Ida's destruction stronger than ever."