Goya Foods announces at a press conference in Washington D.C. to pledge $2 million to combat child trafficking and launch Goya Cares.
The largest Hispanic-owned food company in the United States, launched its Goya Cares initiative to support the film "Sound of Freedom," produced by Eduardo Verástegui, to raise awareness of the grave problem of child trafficking through the heroic actions of a former government agent. Goya will also support organizations that fight human trafficking.
During the press conference held at the National Press Club in Washington D.C., the severity of the situation was emphasized. Thousands of children, women and men are currently victims of human trafficking in the United States, and one in three victims is a child. The top U.S. states for trafficking routes include Georgia, New York, Texas, Florida, and Los Angeles.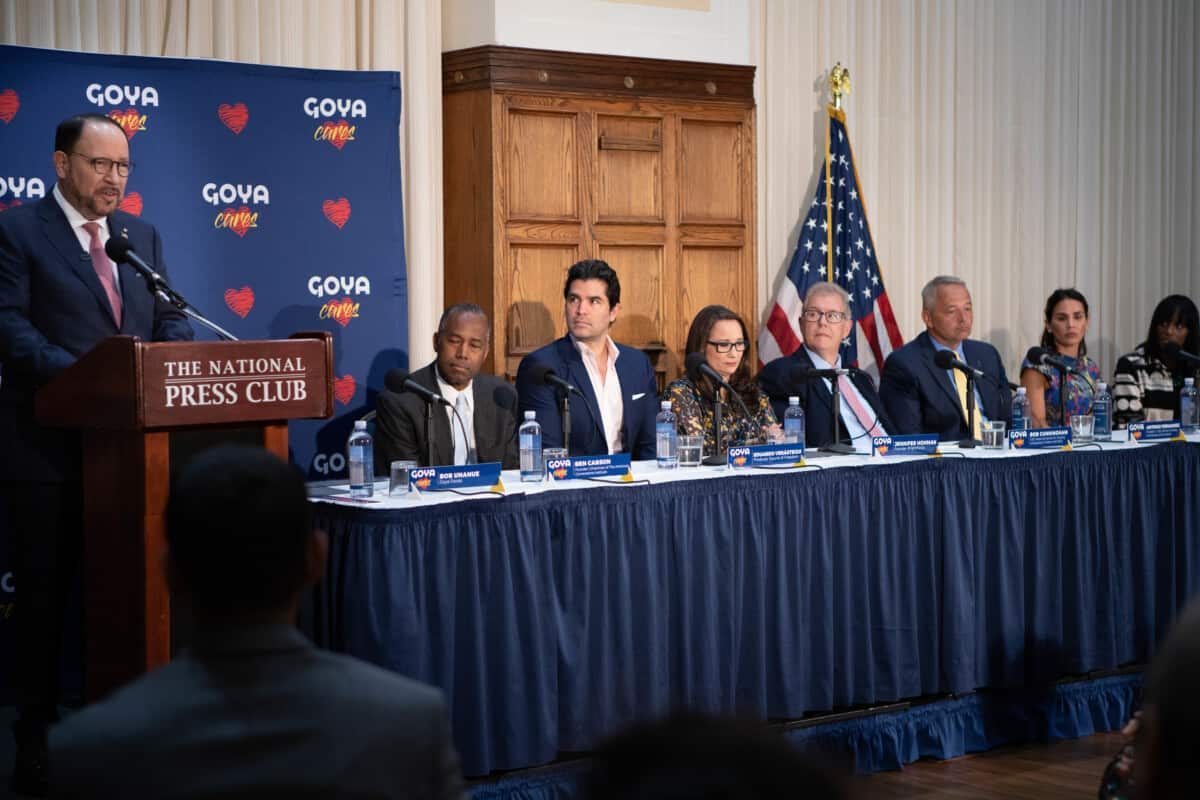 "Human and child trafficking is the largest modern-day slavery of our time, and it is on the rise. This isn't a political issue. This is a humanitarian issue. We cannot ignore the plight and trauma these individuals and their families experience. We want to eliminate this horrific act of evil by shedding light on this major issue and support organizations and the individuals who risk their lives every day to rescue victims of human trafficking," said Bob Unanue, President and CEO of Goya Foods.
As part of the commitment, the Goya Cares global initiative is supporting the release of Sound of Freedom and will work directly with organizations that combat, rescue, reunite families, and rehabilitate victims, including Freedom Foundation, The Eric Chase Foundation, Catholic Charities of San Antonio, Hope Rising Texas and many others.
Related Article: Goya Donates 300,000 Pounds Of Food To Catholic Charities Of New York
Speakers at the press conference included Bob Unanue, president, CEO of Goya Foods; Dr. Ben Carson, Founder | Chairman of The American Cornerstone Institute; Eduardo Verástegui, Producer of Sound of Freedom; Jennifer Hohman, Founder #FightForUs; Bob Cunningham, CEO | International Centre for Missing & Exploited Children; Antonio Fernandez, President | CEO of Catholic Charities, Archdiocese of San Antonio; | Ally Brito, The Eric Chase Foundation; and Kathy Givens, Survivor Overcomer, Twelve11 Partners.