National Women's History Month has its origins on March 8th, 1857, when women textile workers in New York organized a protest against poor working conditions and unequal rights for women.
The first Women's Day celebration in the United States took place in 1909, also in New York City, and since 1910, March 8th was officially established as International Women's Day. After sixty years, Congress instituted National Women's History Week in 1978. Nearly a decade later, in 1987, Congress proclaimed that throughout the month of March, the economic, political, and social contributions of women in the United States should be celebrated.
Related Article: Female leadership, Making Progress, But More to Come
As we commemorate Women's History Month, we reflect on their progress over the past decade. Women have increased their income and education, their fields of occupation, and have continued to live longer than men. In the March/April print edition of Abasto, we honor and interview some of the leading women who have achieved great success in the food and beverage industry in the United States:
Below, we offer statistics from Census Bureau surveys on women and the changes they have experienced in productive sectors over the years.
166.6 million
The number of women in the United States in July 2019. There were 161.7 million men. In 2010, there were 157 million women and 151.8 million men.
18.1%
The percentage of Hispanic women living in the United States in 2019, a population approaching 30 million.
33.9%
The percentage of women age 25 and older who in 2019 earned bachelor's degrees or higher, compared with 32.3% of men. In 2010, 28.5% of men 25 and older had a bachelor's degree or higher, while 27.9% of women had completed this level of education.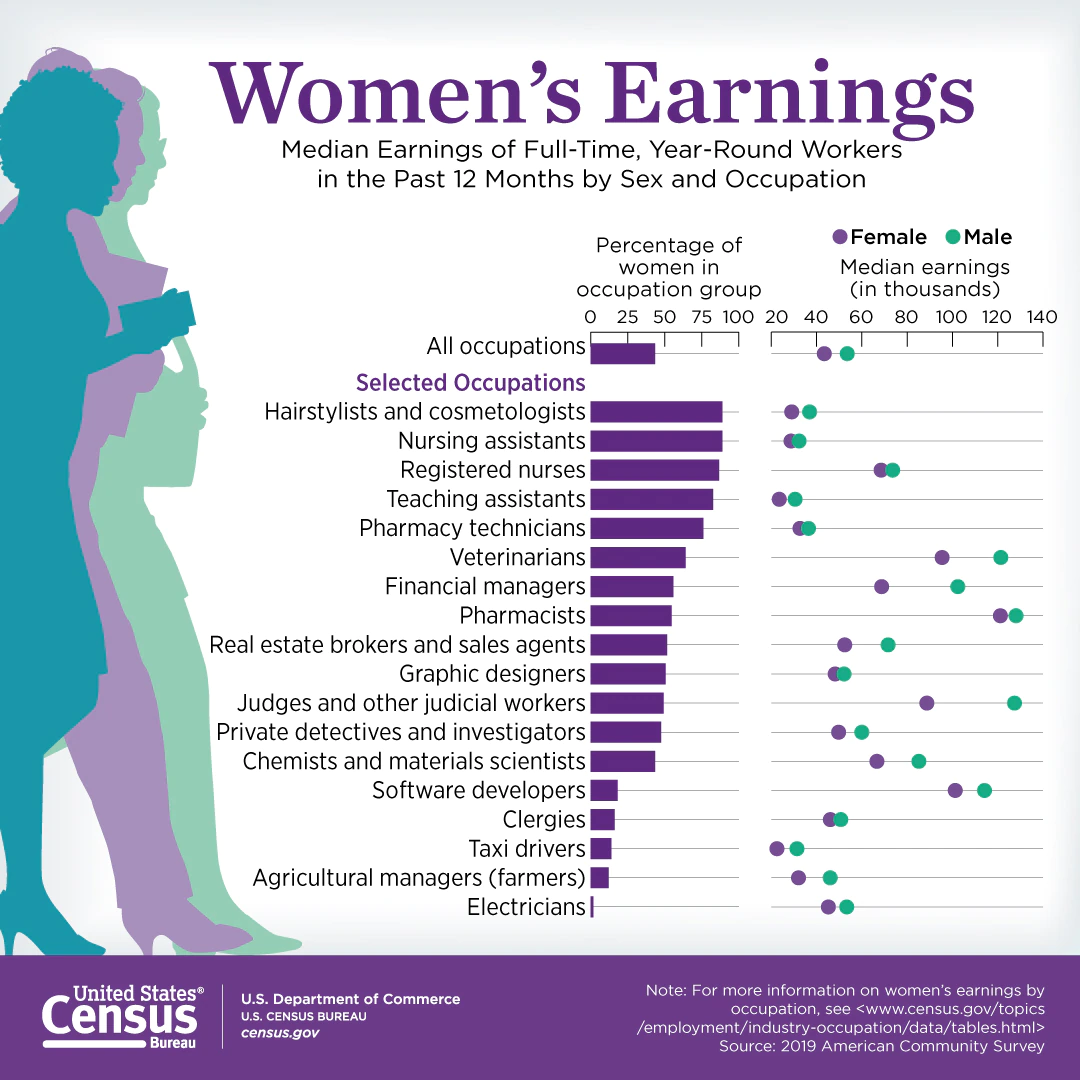 1.1 million
The number of Latinas who in 2019 attained an advanced college degree.
172%
The rate at which Hispanic women-owned businesses have grown since 2007. 400 Latina-owned businesses are created daily, generating $97 billion a year.
79.2 million
The number of women age 16 and older who participated in the civilian labor force in 2019. This comprises 58.6% of women age 16 and older. In 2010, 74.1 million or 59.1% of women 16 and older participated in the civilian labor force.
81.6%
Percentage of median earnings of women 16 and older working full-time, year-round compared to men in 2019. In 2010, women earned 78.6% of what men earned.