The Cardenas Markets Foundation announced the award of education scholarships totaling $112,000. The funds will be divided among 56 students who seek to advance their college education. In its commitment to support the communities it serves the foundation will provide $2,000 scholarships to each of the selected students.
Scholarship recipients were chosen from a pool of 581 applicants, based on their academic qualifications, financial need, and leadership attributes. The foundation identified 50% as Hispanic students.
The Cardenas Markets Foundation received applications from students seeking to advance their careers or train in specialized fields. Over 75% are seeking a bachelor's degree.
"We understand the costs associated with pursuing a higher education have skyrocketed," said Marco Robles, Executive Director of the Cardenas Markets Foundation. "This year's recipients have expressed a relentless desire to achieve their dreams through higher education while demonstrating an unwavering commitment of service to their respective communities, and we are pleased to help defray educational costs for our future leaders," Robles added.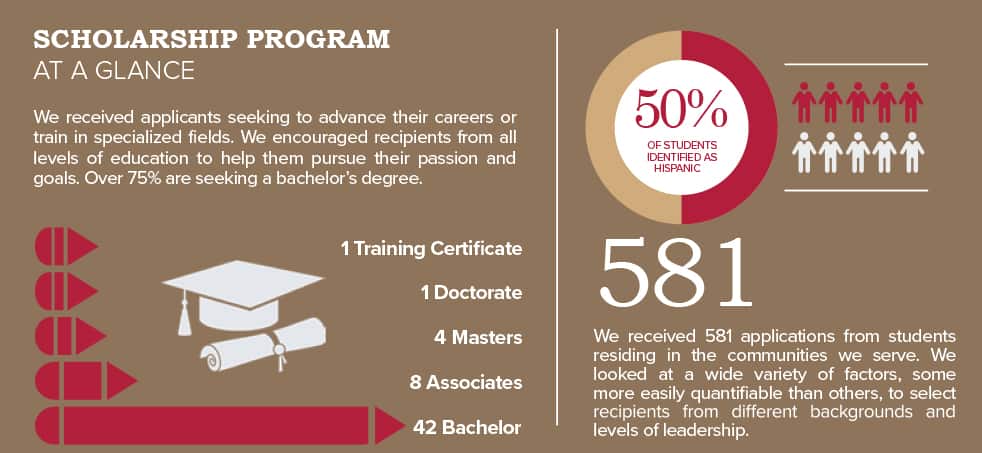 More than 50 sponsors, many of them from the food and beverage industry, joined the Cardenas Markets Foundation's efforts to raise funds for the 56 scholarships awarded this year.
Related Article: Cardenas Markets Expands to LA and Orange Counties With its First Store in Whittier, CA
The Cardenas Markets Foundation is a stand-alone, 501(c)(3) non-profit corporation. Founded in 2005 and headquartered in Ontario, CA, the organization is notable for its charitable and community engagement efforts that positively impact the life of the communities it serves.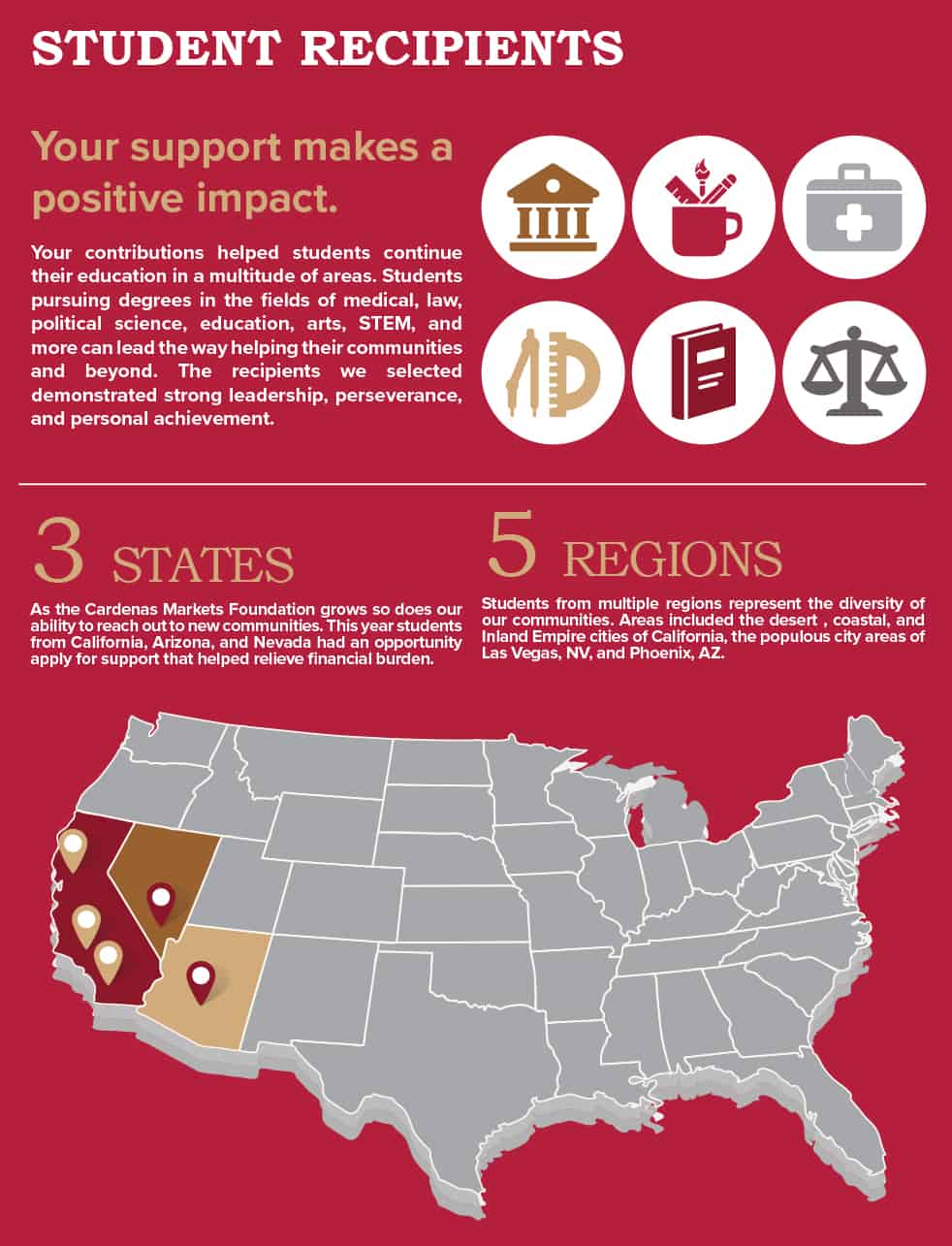 As part of its charitable aid programs, the foundation announced last April the establishment of a $ 250,000 fund to support nonprofit organizations serving vulnerable residents affected by the coronavirus pandemic.
Feeding America of Riverside and San Bernardino County, Second Harvest of Silicon Valley, Inland Valley Hope Partners Pomona, and St Mary's Food Bank in Arizona, are among the organizations that received a gift from the fund and are based in communities Cardenas Markets' serves.
Cardenas Markets is headquartered in Ontario, CA, and now operates a total of 52 stores under the Cardenas banner and 7 stores under the Los Altos Ranch Market banner in California, Nevada, and Arizona.