Courtesy AFM
This fall will be like no other as Avocados From Mexico (AFM) kicks off the season with a strong supply of fruit and even stronger promotional programs to excite retailers and shoppers alike. AFM is the leading avocado brand available in the fall and is seizing the opportunity to grow consumption and demand during key occasions, helping shoppers celebrate good times during all the season's moments, from the Fiestas Patrias in September to the world's biggest soccer event in December. 
"The fall season represents a big opportunity for Avocados From Mexico to grow consumption. The category has shown continued growth in sales and volume over the past 5 years during the October-December time period. These months are a priority for the company with a focus on promotional activities that will accelerate consumption and drive basket rings for our retail partners," said Stephanie Bazan, VP of Shopper and Trade Marketing.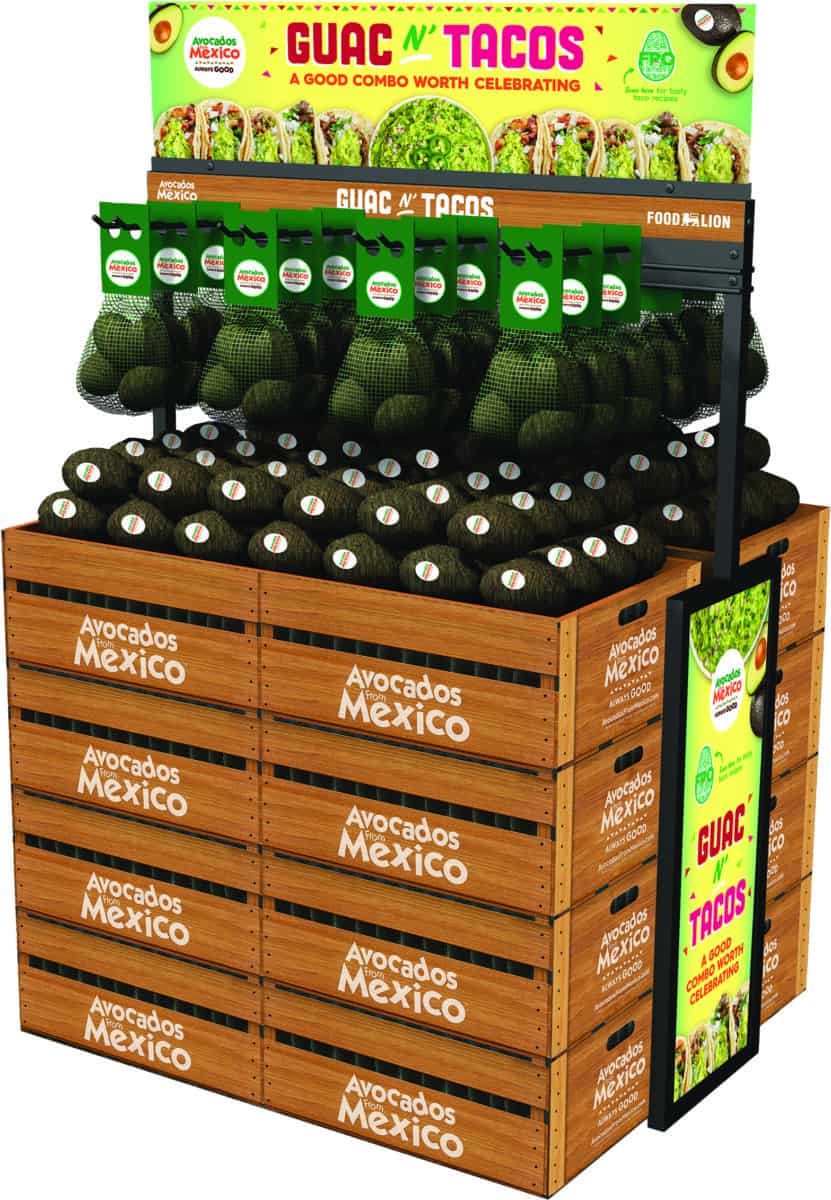 This year, we'll be celebrating two big avocado holidays: National Guacamole Day on September 16 and National Taco Day on October 4. For the first time, AFM will mark these events with a "Guac N' Tacos" program, which includes thematic in-store displays, coupons, digital media, and a national PR campaign.  Branded point-of-sale materials outside the produce aisle will also remind shoppers to add avocados to their tacos in 5,000+ stores nationwide.
To support Breast Cancer Awareness Month in October, AFM has partnered with the Susan G. Komen Foundation for the second year. The brand will launch branded pink avocado bags in select retailers, driving awareness around its "Good Fats. Good Cause." message.
Avocados From Mexico is also giving shoppers the chance to win pink avocado swag and share their own donations, survivor stories, photos, and good wishes online in the House of Goodness at avocadosfrommexico.com.
Related Article: Avocados From Mexico Launches its Digital Knowledge Hub
Lastly, the world's biggest soccer event is taking place this year in December, and avocados will be a key part of many viewing parties.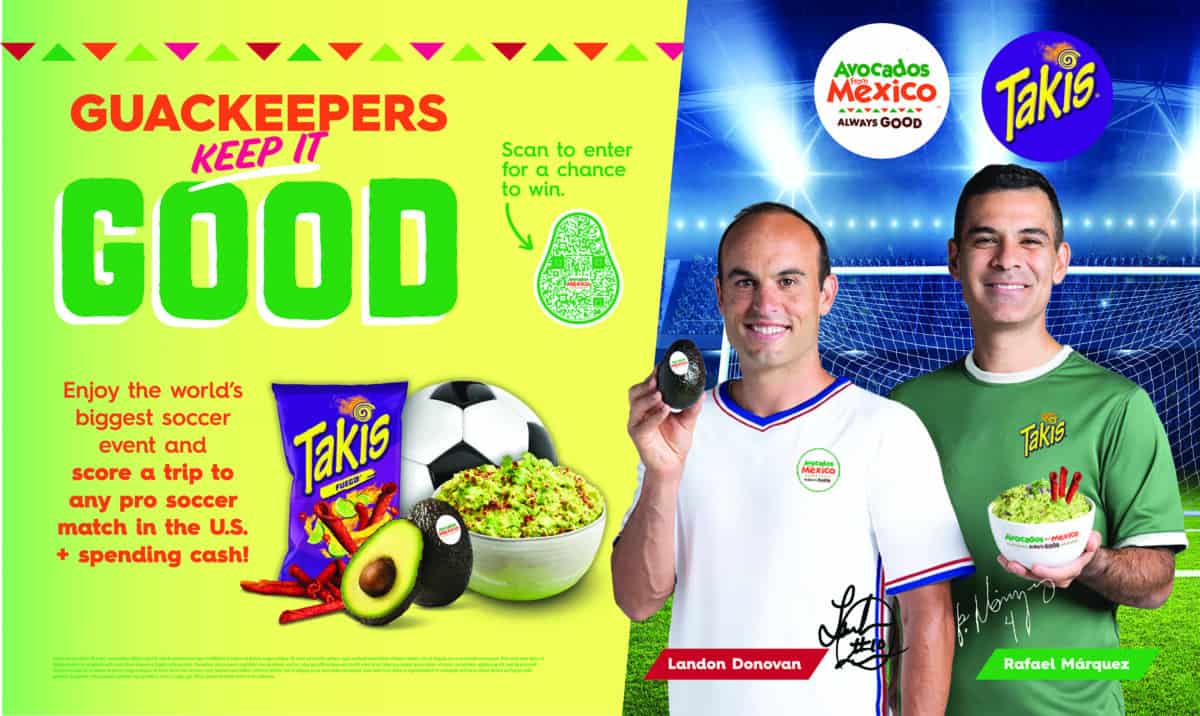 Almost half of the world's population, 3.572 billion people, watched the 2018 World Soccer Championship, and Avocados From Mexico is making a play this year by offering retailers a chance to build excitement and boost baskets with its national "GuacKeepers Keep it Good" shopper marketing campaign. 
In partnership with Takis®, AFM has recruited two soccer legends, Rafael Márquez and Landon Donovan, to be official "Guackeepers" and kick off the event. Both Márquez and Donovan have played in multiple World Soccer Championships.
The two great players and two great brands are teaming up to grow excitement and award one lucky shopper the prize for the ultimate GuacKeepers sweepstakes – a trip to see any pro soccer match in the U.S. plus spending cash. Program elements include eye-catching thematic displays, branded avocado bags featuring the soccer legends, coupons, and a digital experience that will motivate shoppers to collect recipes and win autographed prizes.
With a strong lineup of innovative and exciting promotions this fall, Avocados From Mexico is poised to have a season that is going to be GOOOOD!!!!