Quality and efficiency are the two pillars that sustain the rapid growth and success of Empresas Barsán, a successful family business based in Puerto Rico that makes empanadillas, sorullos, and plantillas (disks).
It was founded 36 years ago by Vicente Sánchez a Cuban born entrepreneur and his wife Luisa Bellas.
With great sacrifices and much willpower, Empresas Barsán and its Titan Products brand have managed to earn the consumer recognition of Puerto Ricans, both on the island and in the United States, Florida, specifically and other regions of the northeast of the country. The success comes mainly due to empanadillas, sorullos, and the other frozen products they offer.
The Success of Empresas Barsán
The Sánchez and his son Luis Carlos left Cuba at the beginning of the 80s, fleeing from the communist regime settled at that time.
"We arrived at Puerto Rico with one hand behind and the other one in front," recalls Luis Carlos Sánchez, who is now the president of Empresas Barsán, in an interview with Abasto magazine.
Don Vicente, as Luis Carlos respectfully calls him, had graduated as a civil engineer in Cuba, but in Puerto Rico, he was unable to pursue his career. He had to work at the empanadillas factory belonged to a family member to sustain his family.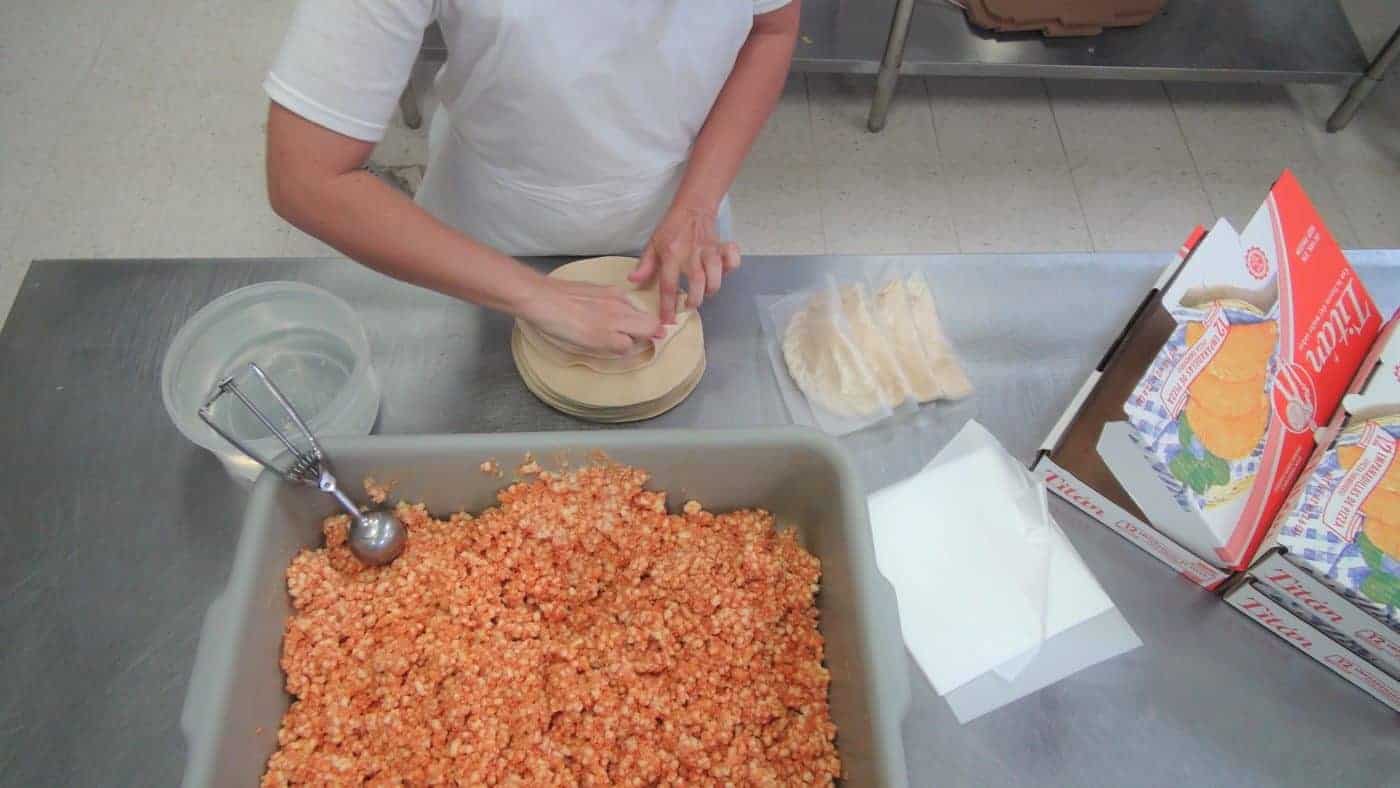 "This first job is where he acquired knowledge of the industry. He liked many aspects, such as the processes and efficiency involved in the manufacturing processes. He realized he could apply his profession to the manufacture of these types of products. That is why, in 1983, he decided to establish Empresas Barsán and the Titan Products brand.", said Sánchez, who is the oldest of don Vicente's' three sons.
The business began in a section of a building in the town of Cataño with six employees, counting don Vicente and his wife, who did all kinds of work in what was then their small business. The empanadillas business began to grow, acquiring more and more space in the building. And 36 years later, they own the entire building.
Related Article: Titan Products of Puerto Rico, Empanadillas and more
Thanks to the quality of their products they have been successful throughout Puerto Rico and other regions of the United States, where Titan products have a presence, according to the president of Empresas Barsán. "In these 36 years, efficiency and quality standards have been vital factors in the achievements of the company."
What started as a small business with six employees, including their owners, now it's a company with 120 workers.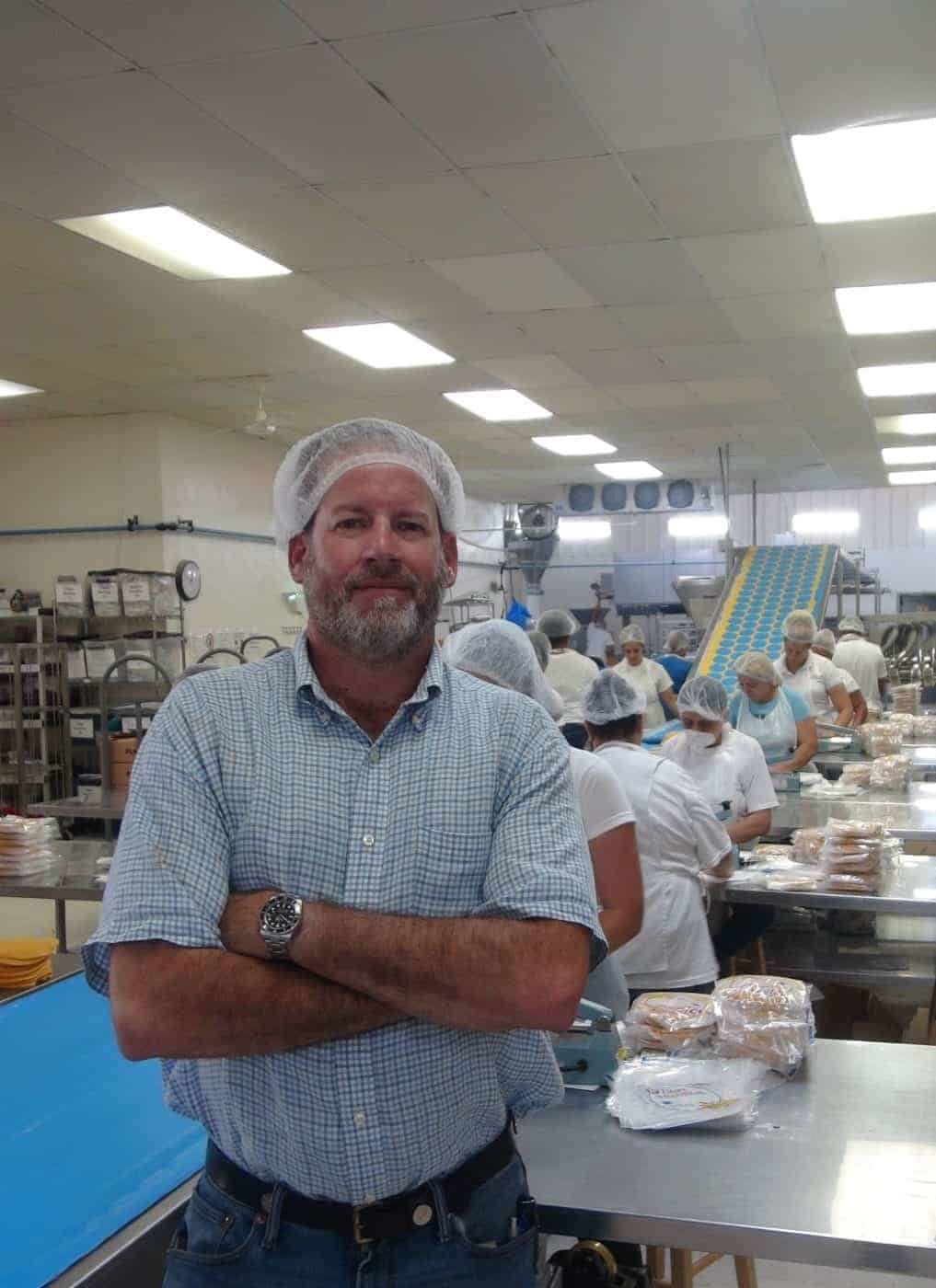 Sánchez points out that the empanadilla has almost become an essential item in Puerto Rican homes and Titan is the main manufacturer.
"We do all this by just working first shift," he says proudly, highlighting the fact that opening a second work shift at the factory could double the production and distribution capacity to grow even more in the market.
Daily they use between 12 and 16 thousand pounds of flour to make empanadillas, sorullos, pastelitos, and other frozen products. 
About seven thousand boxes of different flavored empanadillas are manufactured every day, said Sánchez.
Part of the business growth is also due to the fact that Empresas Barsán has the capacity to manufacture private brands for other companies.
Currently, Barsán has contracts with large distributors and chains nationwide in the United States and with supermarket chains in Puerto Rico. For any business inquiry, get in contact with the general manager, Marcos Almodóvar, to [email protected].
With the growing number of Puerto Ricans in Florida, where more than 1.2 million live, and more specifically in Central Florida, where they exceed 500,000 inhabitants, Empresas Barsán decided to expand its operations. They distribute not only their Titan products but other items that are in great demand among the growing Puerto Rican community that is based in the cities of Orlando, Kissimmee, among others.
Titan Products of Puerto Rico Expands in Florida
In May 2014, Titan Products of Puerto Rico opened its 40,000 square foot warehouse, located at 1111 Central Florida Parkway, south of Orlando. More than 300 products that include frozen and non-perishable foods are distributed from this warehouse.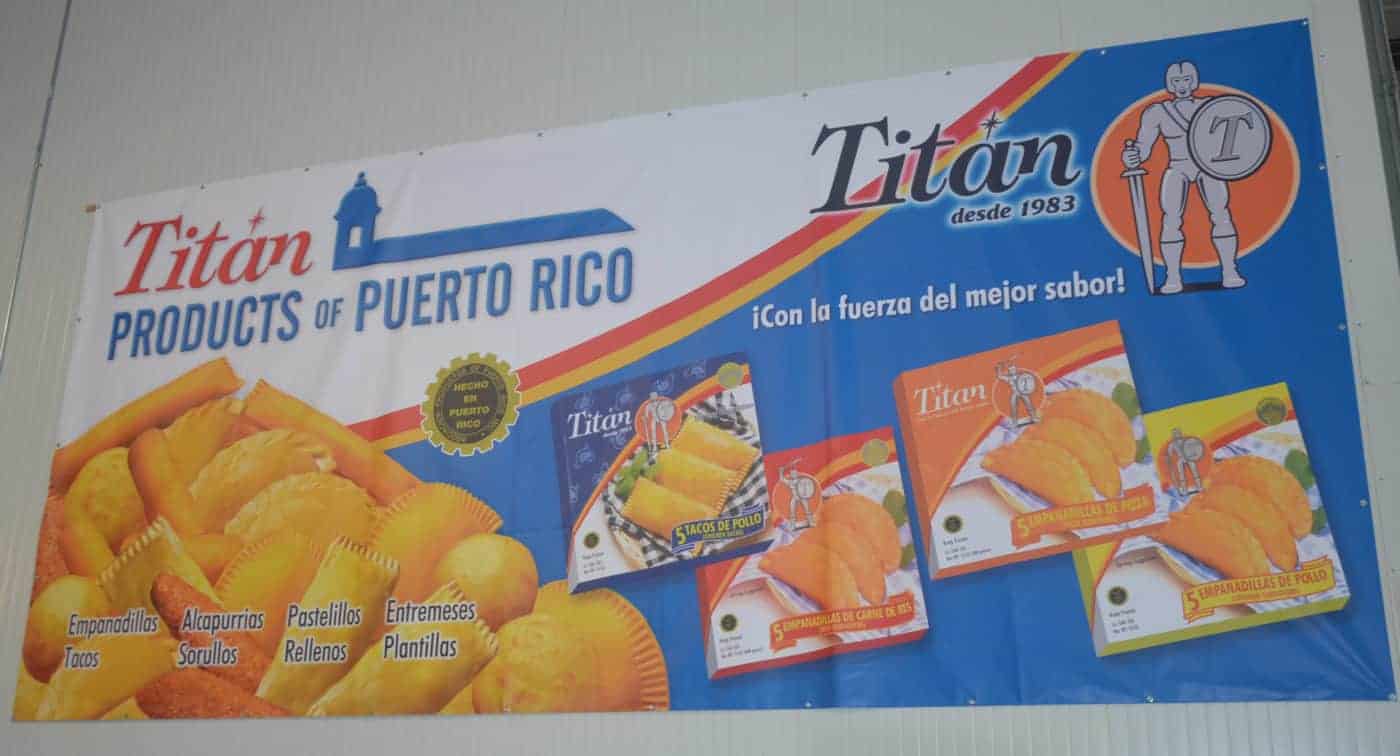 Sánchez highlights that the company's aggressive growth is due to the ability to self-finance its operations. "This also strengthens the trust of our suppliers, because one of the most important attributes of the company is its readiness to pay the bills," he said.
With only 29 years, the youngest son of the family, Jaime Sánchez, is the president of Titan Products of Puerto Rico in Orlando. Under his administration, they have managed to become the leading distributor of Puerto Rican food and beverage products in Florida, delivering products in Hispanic supermarkets and other chain stores. They have invested $ 8 million in infrastructure.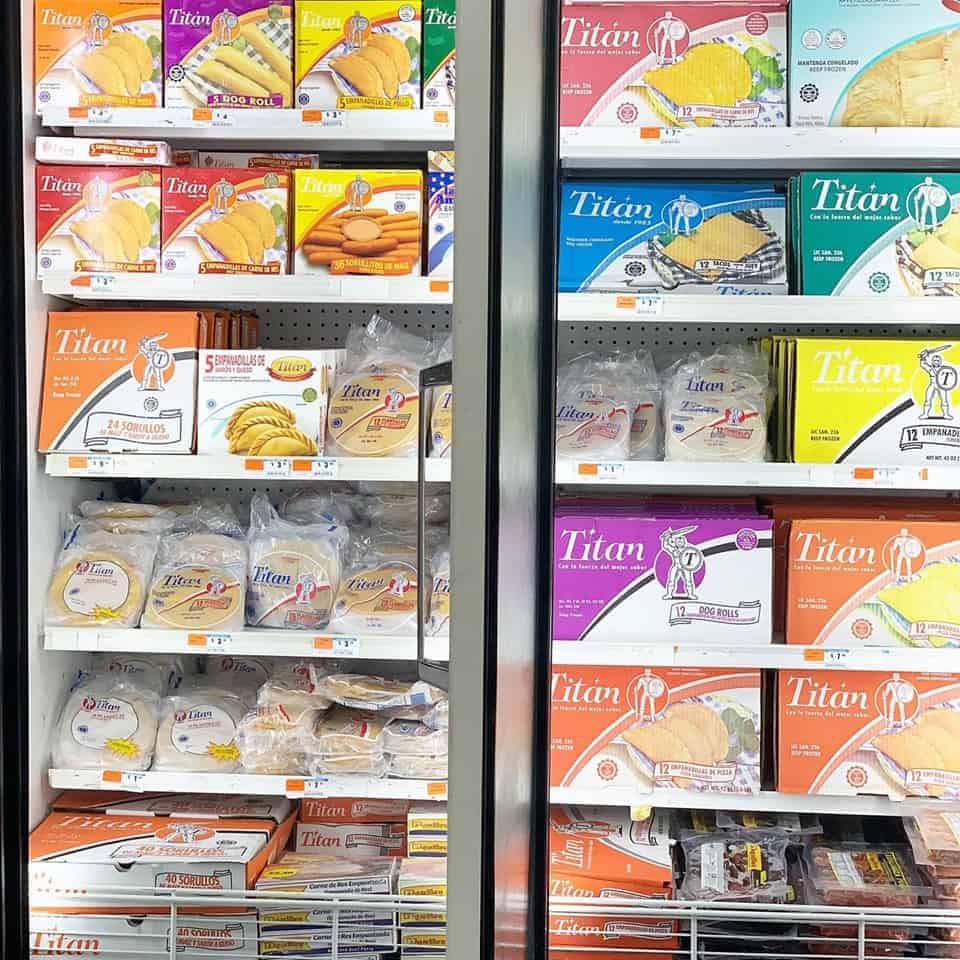 Most of the products that contribute to this success are: sausages and black pudding La Aguadillana, Cerveza Medalla, Sangría Los Paraos, RonCoquí, Lotus juices, Cameo and Panky cookies, Betis oil, sofritos Chef Piñeiro and Montero, Jamonilla Tulip and Doctor Mecánico, King Pine, Indulac milk and Mi Cosecha products. 
Currently, Titan Products of Puerto Rico is looking for distributors that represent some of its lines in territories outside of Florida. For more information on this topic, you can contact the sales and marketing manager, Rafael Juliá [email protected].
To ensure the future of the company and thinking about its development for the next 20 years, they will continue to open new markets, as they did in Central Florida.
"For me, it would be nice to have one, or two, or three, or four products in all departments of all supermarkets. It would be amazing if the Titan brand becomes something fundamental for people. It'd like that when people go to the supermarket, Titan is already on their minds," concluded Sánchez.