One of the most frequent barriers women in general and Latinas in particular encounter when conducting business is lack of access to capital.
Sometimes those resources exist but they are not in "their radar." I have sustained in several occasions that isolation and not reaching out can build as high barriers as any other obstacle. In my experience, small business owners tend to work in isolation. Very few opportunities might come knocking to your door if you do not go out and try to find them.
The purpose of founding LatinasinBusiness.us then is to connect Latina entrepreneurs with resources and information they need to start, grow and expand their businesses.
From Ecuador with love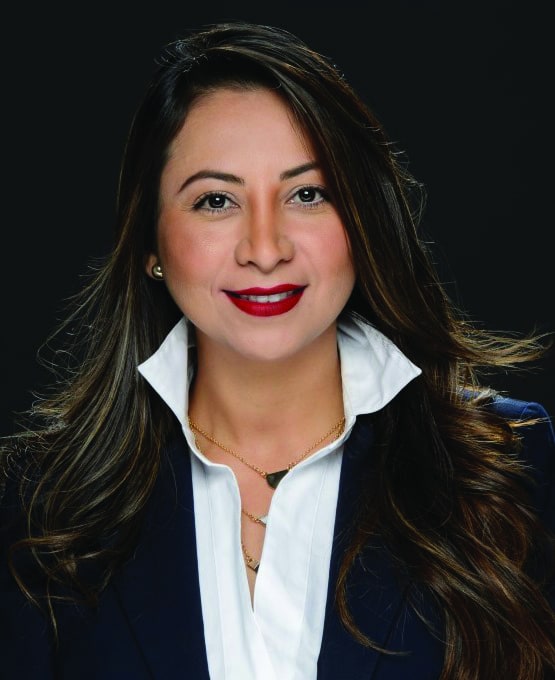 I have known Karina Ojeda for quite some time, and can attest for her enthusiasm and dedication to her Latino community. Born in Ecuador, Karina left her country at 20 years old to pursue her college education at Rutgers University in New Jersey. While in college, she supported herself so she understands the value of hard work.
Karina saw firsthand that, in order to succeed, the Latino business community needed an advocate to reach important financial information. After a few years of experience at alternative lending institutions, she recently landed a job as a loan officer for the Union County Economic Development Corporation (UCEDC) financing team.
"UCEDC is a non-profit economic development corporation dedicated to boosting local economies and strengthening communities through business development and job creation. We're committed to helping start-up and existing small businesses throughout our expanded service area of New Jersey, New York City, Westchester County (NY), Philadelphia, and Bucks County (PA)," Karina explained.
UCEDC offers the whole package
Karina told LatinasinBusiness.us she loves to work with disadvantaged business owners and help them flourish, taking advantage of her bilingual skills. Her solid background in alternative lending and economic development helps Karina understand what it takes to build a business.
"Through UCEDC, I can help Latina entrepreneurs take the necessary steps to succeed, not only with several loan products but also with  training and mentorship services," Karina explained.
A partnership between the New Jersey Economic Development Authority (EDA) and UCEDC has supported the creation of training programs such as Entrepreneurship 101, a six-week course that guides participants through the early stages of the entrepreneurial process and provides tools and guidance to turn a business idea into a success.
"With loans from $500 to $5 million, UCEDC can help at every stage of business growth," Karina shared. "Whether you need a modest amount to buy inventory, a little more for equipment, or six or seven figures to purchase and renovate space, we're there for you," she said.
Tory Burch Foundation only for women entrepreneurs
For a limited time only, UCEDC has launched a Loan Sale program for women entrepreneurs throughout New Jersey, New York City, Westchester County (NY), Philadelphia County and Bucks County (PA). Thanks to the generous support of renowned fashion designer, businesswoman and philanthropist Tory Burch and the Tory Burch Foundation Capital Program, powered by Bank of America, women business owners will get a 2 point reduction on their fixed interest rates for loans up to $50,000.
To be eligible for this fantastic opportunity, women need to be in business for at least two years and fill out an application with UCEDC. "We're grateful that Tory Burch shares our commitment to providing access to affordable capital to women entrepreneurs.  Borrowers can save thousands over the life of the loan!" Karina explained.
Moreover, ladies, you can use your loan to pay down more expensive debt, purchase supplies, inventory or equipment, use it as working capital or almost any other business use, so do not delay. Call Karina today at (908) 527-1166 and get your application going!
Disclaimer: LatinasinBusiness.us is not affiliated, associated, authorized, endorsed by, or in any way officially connected with UCEDC or EDA, or any of its subsidiaries or its affiliates. For additional information, please refer to the UCEDC website at https://ucedc.com.