As the Hispanic population only continues to increase, grocery stores are taking the power of the Hispanic buyer into account and Latinas are a big part of grocery purchases.
At the age of 31, Latina women are entering their prime earning years and have entrepreneurial, as well as educational, skills. Due to this, a great deal of them are the purchase decision makers and breadwinners of their family. In fact, 86% of Hispanic women said they are the decision makers of the household.
"I think we are entering an era of cultural shift. The 30+ year old Latina that is educated and successful knows what she wants and she will shop at the places she feels deserves her dollars. Companies must constantly adapt to meet those needs," Jenny Jorge, Vice President of Operations at Compare Foods, told Abasto.
Many Hispanic women connect to their culture through cooking and purchase a lot of meal starters, such as sugar, vegetables, spices, olive oil and grains. 67% of Latinas buy food over male Latinos, as well as 66% buy more clothes.
Latina Appointed as Campbell's new Chief Diversity and Inclusion Officer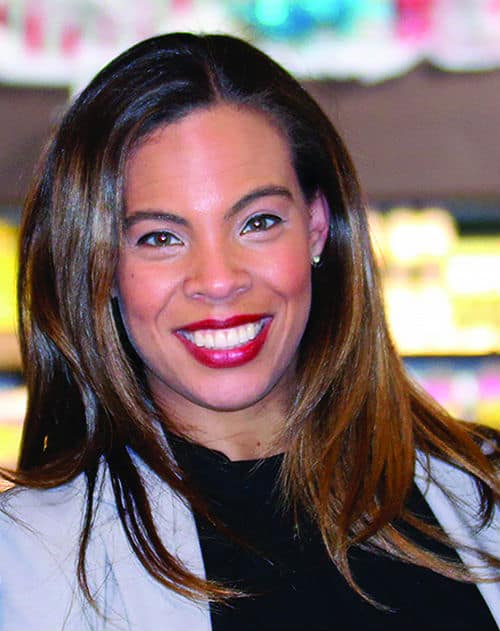 Due to larger household sizes, Latina women also have a high purchasing power in buying more food, bottled water, oral hygiene products, paper products and detergent.
Jenny told Abasto that Latinas are very influential in every aspect of the grocery business. "They affect how we stock our shelves: our product mix. They affect what services we offer such as delivery service, online shopping, personalized shopping experiences, etc. We are looking for ways that we can save these busy Latinas time and make their experience in our stores a more pleasant one."
Hispanic women are projected to become a 30% of the U.S. women population by 2060. In 2011, almost 23% of all births were to U.S. Hispanic moms. Young Latina women are new territory, with experiences and cultural differences in comparison to the older Latina women in their family. This creates a new and unique terrain for marketers.
"The Hispanic shopper is a smart and loyal shopper. They shop where they feel comfortable and welcomed, but it has to be authentic. Not everyone can offer that experience but for those who can, ignoring the Hispanic influence and cultural storm that is currently developing in the US is ignoring a large segment of the population that represents important spending dollars," Jorge added.