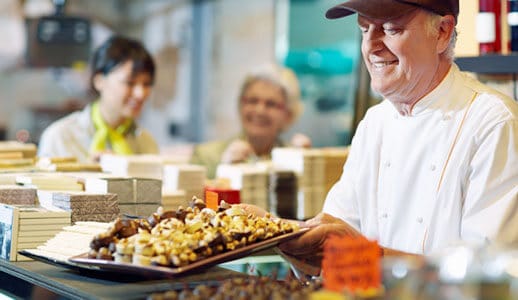 You've experienced it hundreds of times firsthand. Food, beverages, cleaning products, office supplies and a wide variety of services — in each of these categories, at some point in your life you have been presented with an opportunity that is difficult to refuse: get a free sample without obligation.
How are you going to say no to that? If you open your refrigerator or cabinets in your kitchen right now, you'll find a product that has become indispensable in your home. And a few months or years ago you may not have even known it existed.
Many times your level of interest in a particular product or service that has not been tested before isn't high enough for you to shell out the cash to buy it. If, for example, it is a new consumer product, although the packaging is attractive and its features offer an excellent solution to a preexisting need or desire, even if you have been bombarded by a respectable amount of publicity, the likelihood of your buying the product is not very high.
The Free Sample: A Necessary Investment
Why is a free sample necessary? More than once you caved in to a temptation and bought a product. And then you were disappointed about not getting the expected results. Or you found the same product for less money and you are stuck with a box — or another type of container — filled with something that you have no desire to use again.
Ask yourself: what would it cost to launch an advertising campaign to promote a new product or service? You must invest in conceptualizing the campaign, developing the message, producing the commercials, and acquiring the means for the message to reach your target market. Then you must determine how long you can run your campaign based on your budget … A month? Two months? Six months?
What results do you expect to get? The investment required to distribute and / or offer free samples may be smaller or equal to an extreme budget for advertising, while your results may have a greater impact on sales. Why?
The investment required to distribute and / or offer free samples may be smaller or equal to an extreme budget for advertising.
The simple fact that you are willing to provide what sells without receiving monetary compensation indicates, albeit subconsciously, that you know you are offering something of quality. This arouses the curiosity of the consumer. Then, the greatest risk that the consumer runs is not being satisfied with the sample. If he doesn't like it, he'll go on with the rest of his life as if nothing ever happened.
When the person experiences firsthand what you are selling — through a free sample — and the product or service fills or exceeds expectations, it has very high chances of becoming part of his or her life. The person may buy it repeatedly and recommend it to family and friends.
Without even going into my kitchen, at this time I can list at least 10 different products that have become part of my family's life over the course of this year. Each of these items was introduced to us through a free sample. I assure you that none of them would come to my home if we did not have the chance to try them out before buying.