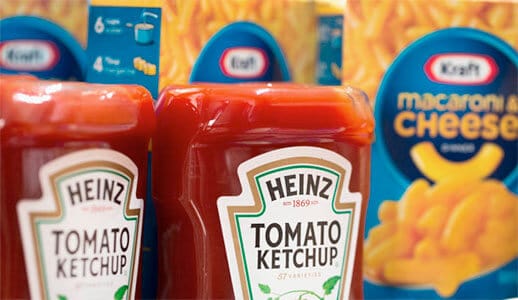 Kraft Heinz announced it will close seven plants in the United States and Canada. The food company will lay off about 2,600 employees in an effort to cut costs.
This figure will amount to a 5.9% cut in the company's workforce. Layoff plans were disclosed three months after the company, created by the merger between HJ Heinz Co. and Kraft Foods Group, announced that it would eliminate 2,500 jobs in North America.
The company said it will close plants in Fullerton and San Leandro, California; Federalsburg, Maryland; St. Marys, Ontario, Canada; Campbell, New York; Lehigh Valley, Pennsylvania; and Madison, Wisconsin. The closures will take place in stages over a period of 12-24 months.
Kraft Heinz will close Iowa plant
Kraft Heinz said it will also close its meat processing plant in Davenport, Iowa. It will then move production to a new ultramodern plant to be built in about two years. Part of the cheese production company will be moved to Champaign, Illinois.
"Our decision to consolidate manufacturing in the North American Kraft Heinz network is a crucial step in our plan to eliminate excess capacity and reduce operational redundancies for the new company," stated VP of Corporate and Government Affairs Michael Mullen.
The company, with headquarters Chicago and Pittsburgh, was formed by the merger between Kraft and Heinz this year. After the plant's closure, Kraft Heinz will have 41 facilities in North America with about 18,000 employees. Kraft Heinz currently employs 44,100 people.
Kraft Heinz shares were unchanged after regular closing market movements, trading at $75.82. Investors and analysts were waiting for the company to announce cuts after the merger of S46 billion was announced in March.
The merger was completed in July to create the third largest food company in North America. Kraft Heinz said it expects to save about $1.5 billion in annual costs by the end of 2017.