Why or how to make ceviche? Well, first of all, fish is one of the healthiest food for your health and their high content of omega 3 has proven beneficial for different aspects of your health.
Many fish and crustaceans are seasonal and regional. If possible, eat them fresh and support the consumption of local products before bringing the kitchen a frozen ingredient from another country. Fresh ingredients in ceviche are essential.
The cebiche, as they call it in Peru or ceviche, as we know it in the rest of the world, is a refreshing dish, easy to prepare and best of all, it is low in calories.
Lime: the secret to cooking ceviche
The citric acid of lime allows the fish protein to "cook" by changing its taste, appearance, and texture in minutes.
The important thing is to buy the highest quality fish, in other words, fresh, from a fish market. Always tell the seller that your fish will be to make ceviche and so it will give you the freshest.
If you live in a state where temperatures are "super-high", do not take a risk and order an ice pack from the fishmonger, to keep your fish cold and fresh when it arrives at the kitchen.
I usually use sea bass, snapper or dorado. But any white fish, firm or moderately firm, will work for making ceviche
How to Make Ceviche: Ingredients
Make sure to get the ingredients below and follow the directions properly so you can make ceviche like a pro:
1 pound of sea bass fillet or any other firm white fish
1 bell pepper, chopped very small (red, green, yellow, orange)
1/4 red onion, chopped very small
2 pear tomatoes or baby heirloom, chopped very small
Juice of 2 limes and 2 lemons
Orange juice
3 tablespoons coriander, chopped very small
1 Hass avocado, diced
Salt and pepper as desired
1 jalapeño, no veins, no seeds and chopped very small (optional)
1 small garlic clove or a pinch of small garlic powder (optional)
Chifles, platanutres or ladybugs to accompany
Instructions
Adhere to the following instruction on how to make your next ceviche meal.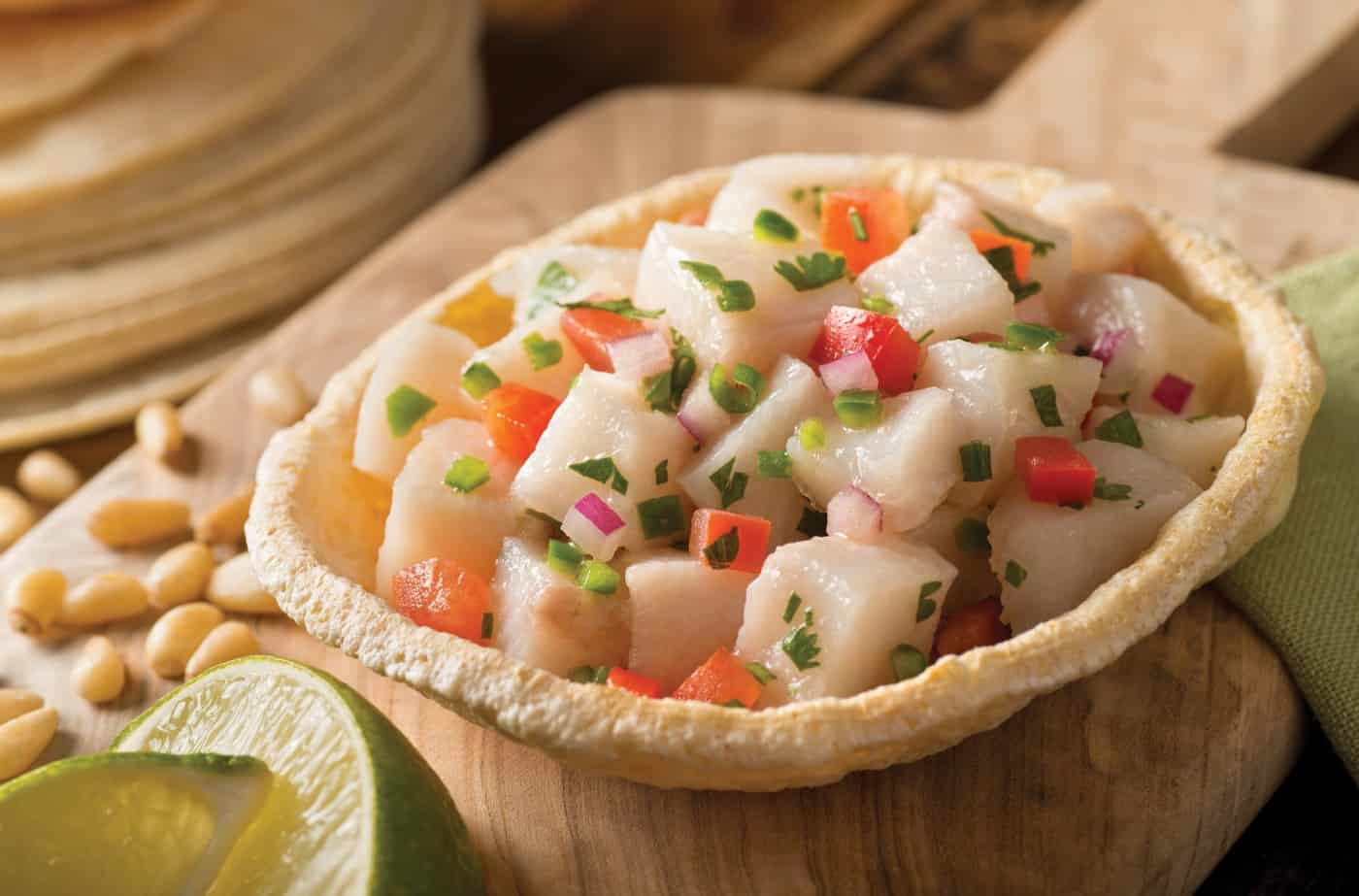 Cut the fish into small square-like shape as this is the typical form most ceviches are served. Add salt, lemon juice, limes, orange, tomatoes, peppers, cilantro, garlic, and chili.
Mix everything well and store it in the fridge. Let it settle for at least 10 minutes (some people prefer more or less time).
Before serving it, cut the avocado and mix gently. Remember that not all citrus fruits have the same amount of juice, try and serve in a glass or cup with chifles (platanutres / ladybugs) and enjoy.
Doreen Colondres is a celebrity chef. Author of the book The Kitchen Doesn't Bite. Follow her on Facebook and Instagram @DoreenColondres and visit www.LaCocinaNoMuerde.com , www.TheKitchenDoesntBite.com or buy her book on Amazon or iTunes.