Cinco de Mayo is the perfect excuse to have some drinks!
Whether you're interested in cocktails, margaritas, or beer, there are plenty of recipes out there that will help you get your drink on this Cinco De Mayo.
Our recipes are brought to you by two of the most popular Mexican products (1800 Tequila & Jarritos), so you can celebrate this day like a true Mexican.
As two Mexican heritage brands with deep cultural roots, 1800 Tequila mixes its premium 1800 Silver with Jarritos' beloved sodas to create three delicious and easy-to-make cocktails.
Check out our favorite 3 Cinco de Mayo margarita recipes below!
CINCO DE MAYO margarita RECIPES
These fiesta-themed cocktails, created by 1800 Tequila and Jarritos, are bound to quench your thirst for an authentic and vibrant way to celebrate Cinco de Mayo this year!
Piña Paloma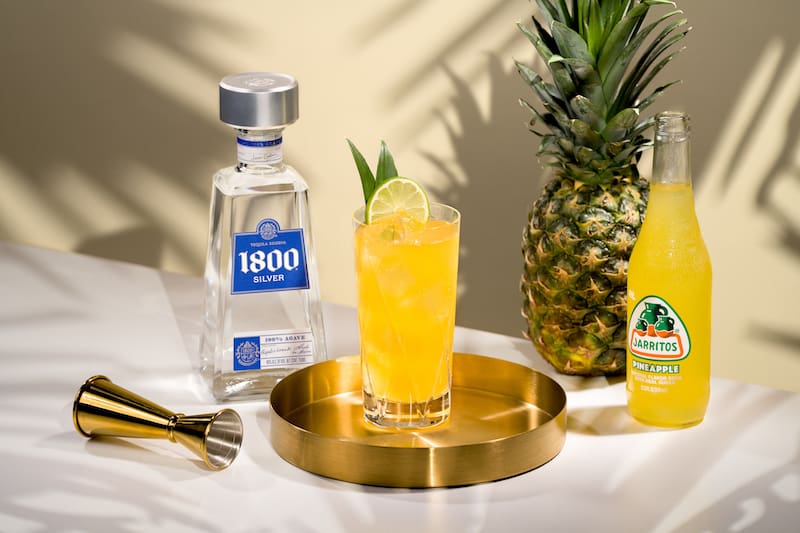 Ingredients
2 oz. 1800 Silver
4 oz. Jarritos Pineapple
½ oz. fresh grapefruit juice
1 oz. fresh lime juice
Directions: Build over ice in a highball glass and stir gently to combine. Garnish with a lime wheel and pineapple leaves.
Related Article: Celebrate National margarita day with our Top recipe
Guava Dreams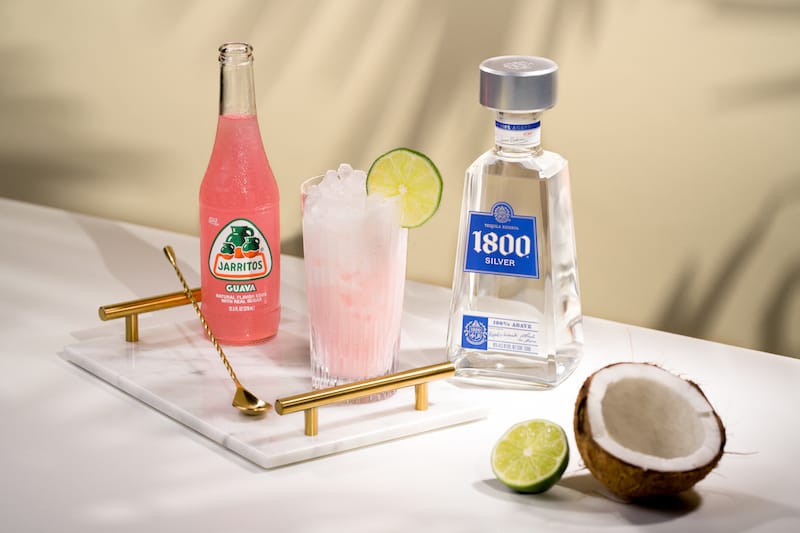 Ingredients
2 oz. 1800 Silver
4 oz. Jarritos Guava
1 oz. coconut cream
¾ oz. fresh lime juice
Directions: Shake tequila, coconut cream and fresh lime juice in a shaker with ice and strain into a highball glass over crushed ice. Top with Jarritos and garnish with a lime wheel.
Jammin' Jamaica Mojito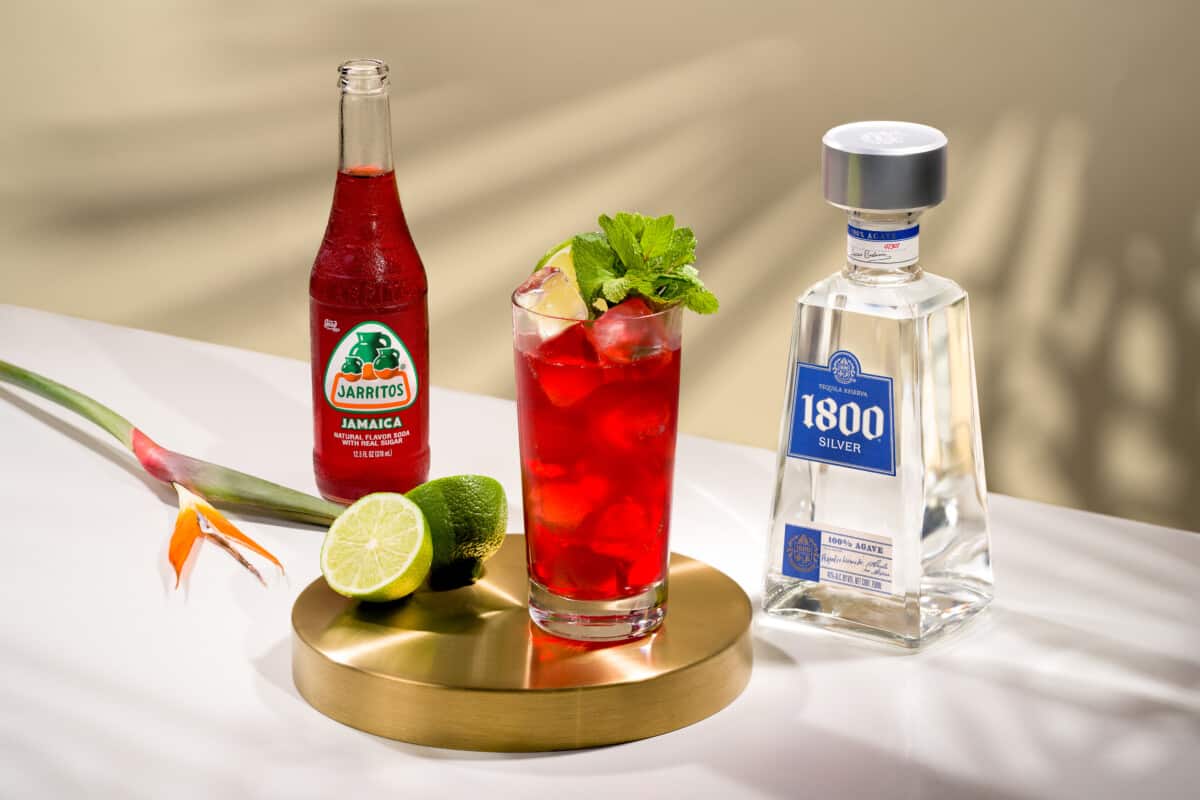 Ingredients
2 oz. 1800 Silver
4 oz. Jarritos Jamaica
1 oz. fresh lime juice
¼ oz. simple syrup
6-8 leaves of fresh mint
Directions: Muddle mint in simple syrup in the bottom of a shaker tin. Add tequila and lime juice, and shake with ice. Strain over fresh ice into a highball glass and top with Jarritos. Garnish with a lime wheel and mint sprig.t