Tequila stimulates even the most boring night. That's why we sing mariachi songs, with our sombreros on and one after another climbing the table. With these tips, celebrate this traditional Mexican drink like it deserves:
Tequila is a city in Jalisco at 37 miles of Guadalajara, but you can arrive in an express train that takes you directly as you start to sing.
This drink, exactly as in the production of wine, is protected and counts with a denomination of origin that is limited to the states of Jalisco, Michoacan, Tamaulipas and Nayarit.
The only agave permitted to make true tequila is the azul variety, known as agave azul.
The best thing is to enjoy it as the song says: "despacito," (slowly). Serve it in a flute-style glass, like a sparkling one. This is the cup most similar to the traditional cup.
The heart is extracted from the agave plant, which looks like a pineapple when pruned. This is then baked in ovens, fermented, its juices distilled and packed, or taken to wooden barrels and then bottled.
The agave plant is not born every year like grape vines. It takes between 6-10 years for the living plant to reproduce and as an adult, its heart can be removed.
There are several types of tequila: white, young, reposado (rested), añejo (aged) or extra añejo, according to the time of aging and the type of barrel through which it has passed.
Buy a good quality tequila that indicates in the bottle to be 100% blue agave and you will live a genuine experience, without consequences the next day.
You can also cook with tequila. On my website and book, you will be surprised to see sautéed, ceviches, grits, desserts, dressings and sauces with this drink.
Remember, the secret to everything that we eat, and drink is always in the quality and balance.
Chickpea salad with mango and tequila dressing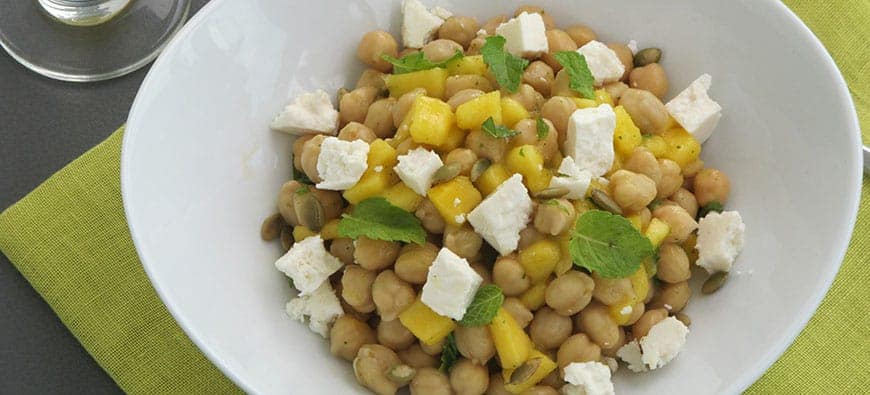 Ingredients:
1 mature mango, ripe but firm, peeled
15 oz. of cooked chickpeas, without liquid
15 mint leaves, approx.
2 cts. of tequila
2 oz. of fresh cheese
1/2 lemon juice
Pumpkin seeds toasted to taste
Directions:
Divide the mango in two, cut one half into small pieces, mix it with the chickpeas, ten mint leaves, cheese and leave it aside.
The other half is liqueur with the hand blender or in the blender with the tequila, the juice of half a lemon and five mint leaves.
Mix 3 tbsp. of the dressing with the mixture of the chickpeas. Try and modify taste to your liking. I don't think salt and pepper are necessary, but if you like it, then use it.
Add the pumpkin seeds and serve.
Doreen Colondres is a celebrity chef. Author of the book The Kitchen Doesn't Bite. Follow her on Facebook and Instagram @DoreenColondres and visit www.LaCocinaNoMuerde.com , www.TheKitchenDoesntBite.com or buy her book on Amazon or iTunes.