There is nothing better than pasta for dinner. Whether you're cooking for a family meal or for some friends, Pastas La Moderna will never fail to impress.
With seemingly as many types of pasta at the supermarket as grains of sand on the beach, La Moderna is always your answer if you want pasta perfection in your kitchen or store.
Pastas La Moderna offers excellent nutritional quality at a fair price, offering a variety of pasta types so that your or your customers can prepare their favorite dish.
This article will help you learn about the company and why you should sell its products in your store.
Who Is Pastas La Moderna?
Grupo La Moderna, S. A. de C. V. was founded in 1920 and is based in Toluca, Mexico. It produces pasta products, all-purpose flour, self-rising flour among other products in Mexico. They are the biggest pasta producer in Mexico with an estimated 75% market share.
In 2017, the company inaugurates a high-technology Pasta plant in Cleburne, Texas. This plant caters to the needs of the United States of America market. They have two distribution centers in the United States; one in Riverside, California and the other in Laredo, Texas.
If you want to learn more about La Moderna's history and overall company, read this article.
Pastas La Moderna Quality And Safety
La Moderna's policy concentrates on producing healthy and safe food products, that meet the needs, requirements, and expectations of their customers. They are committed to continuous improvement, development, and safety of their workplace, their employees, and the environment.
They have the following certifications that assure the quality and safety of their products:
BRC Food Safety Certification
Kosher Certification
AIB International certificate
Pastas La Moderna Product List
The following products are some of the varieties of pasta offered by the company:
Spaghetti
This classic spaghetti goes great with just about any sauce or pasta dish. Made with 100% durum semolina is the most popular pasta shape.

Kids
La Moderna expands its line of products now with a product focused on children with fun shapes and a delicious flavor that will delight the little ones at home.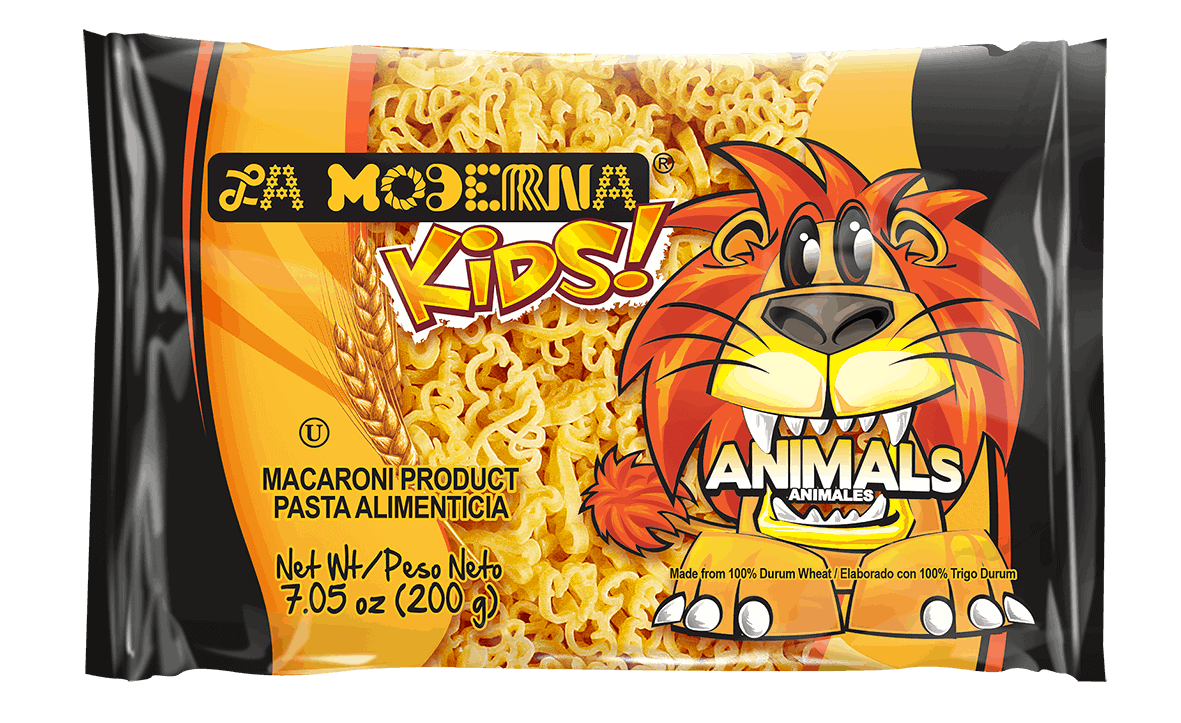 Kids Soup
These dun shapes pasta figures will make eating soup much more enjoyable for the kids at home.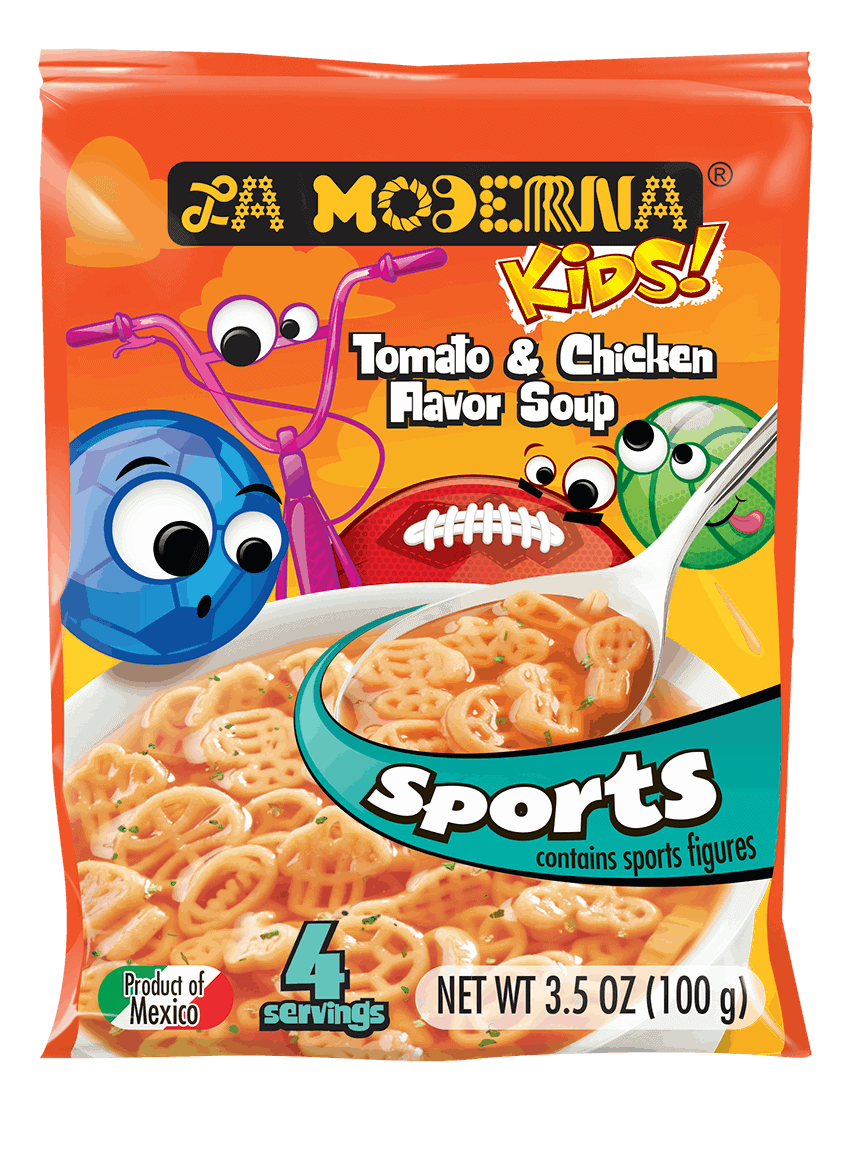 Vegetables
A delicious, satisfying, and healthy alternative to traditional pasta. Provides wholesome veggies in every bite.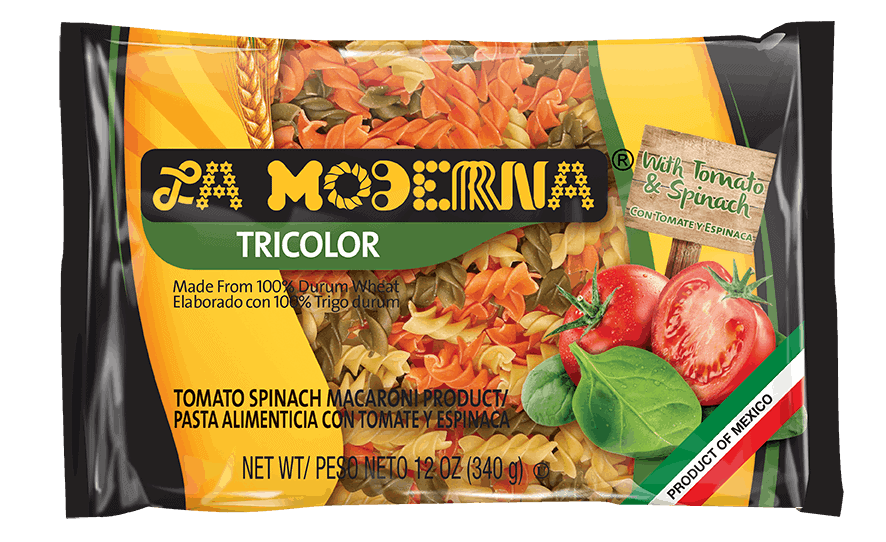 Golden Harvest
This new line of Italian-style pasta by is made with the highest quality wheat seed, of which only those with the highest protein content are selected. That's why Golden Harvest offers you better flavor, consistency and more nutrition in the preparation of your favorite dishes.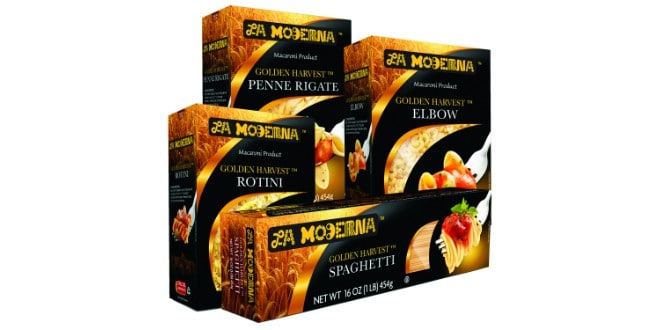 The come in different presentations that include:
Rotini
Penne Rigate
Elbow
Spaghetti
Cookies
A delicious assortment of cookies. Includes chocolate cookies, coconut cookies, cinnamon cookies, strawberry wafer and more.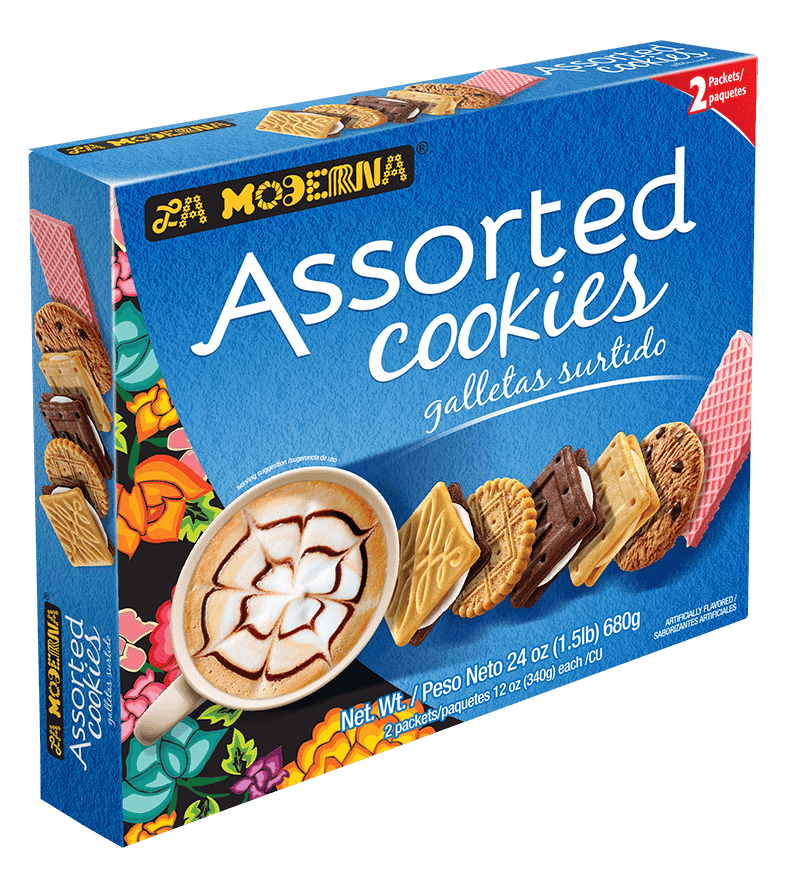 CONTACT INFORMATION
If you want to sell or distribute Pastas La Moderna products in your store, contact us:
Contact: Arianna Aviles
Phone: + 52 (722) 265 3100
Email: [email protected]
Website: http://www.lamoderna.com.mx/
Follow them on Facebook, Instagram, Twitter, and YouTube.
EXCLUSIVE PROMOTIONS FOR YOUR STORE!
---
To find out about other "Hot Products" in Abasto, visit our Product Showcase section.