Everybody loves a smoothie! If you are thinking about selling smoothies in your store or buying them for yourself, the OKF smoothie brand is probably your best bet.
With the rising trend of smoothie drink delivery services, homemade smoothies, and smoothie drinks, it's a no brainer to add healthy store-bought smoothies to your store.
Read on to learn more about the OKF smoothie brand and why your customers will love it.
Who Is OKF?
OKF is a world leader, premium beverage manufacturer, which has produced approximately 750 types of drinks and has exported to 160 countries in America, Europe, Asia, and Africa.
OKF products are being distributed in the major distribution channels such as Costco, WALMART, Kroger, Whole Foods, Sam's Club among other others.
Who Distributes OKF Smoothie Products?
Founded in 2005 by Kevin Shin, Pocas International Corporation/ DBA OKF America is a food and beverage manufacturing/importing company based in New York that provides high-quality products to distributors and wholesalers.
Pocas is achieving success by identifying and partnering with national distributors and wholesalers. They provide the best healthy products to their valued customers with the lowest price possible.
OKF Smoothie Product List
Fresh OKF smoothie is served with various fruit flavors. Take a look:
Red Smoothie
This Red Smoothie drink is made with raw grapefruit, strawberry, and mango. These nutrient-dense ingredients will boost your energy, stamina, and vitality. Your customers will love it.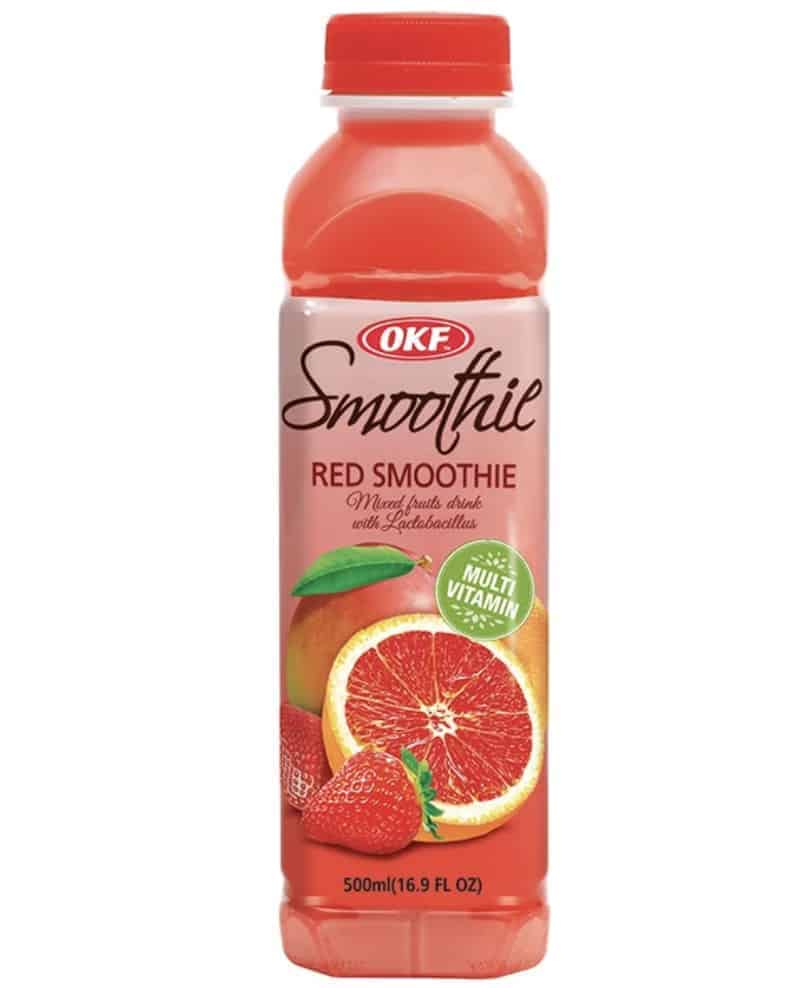 Purple Smoothie
Kick your health up a notch with this Purple Smoothie from OKF. Made from blueberry, grape, and mango. After one zip, your costumers will instantly feel energized!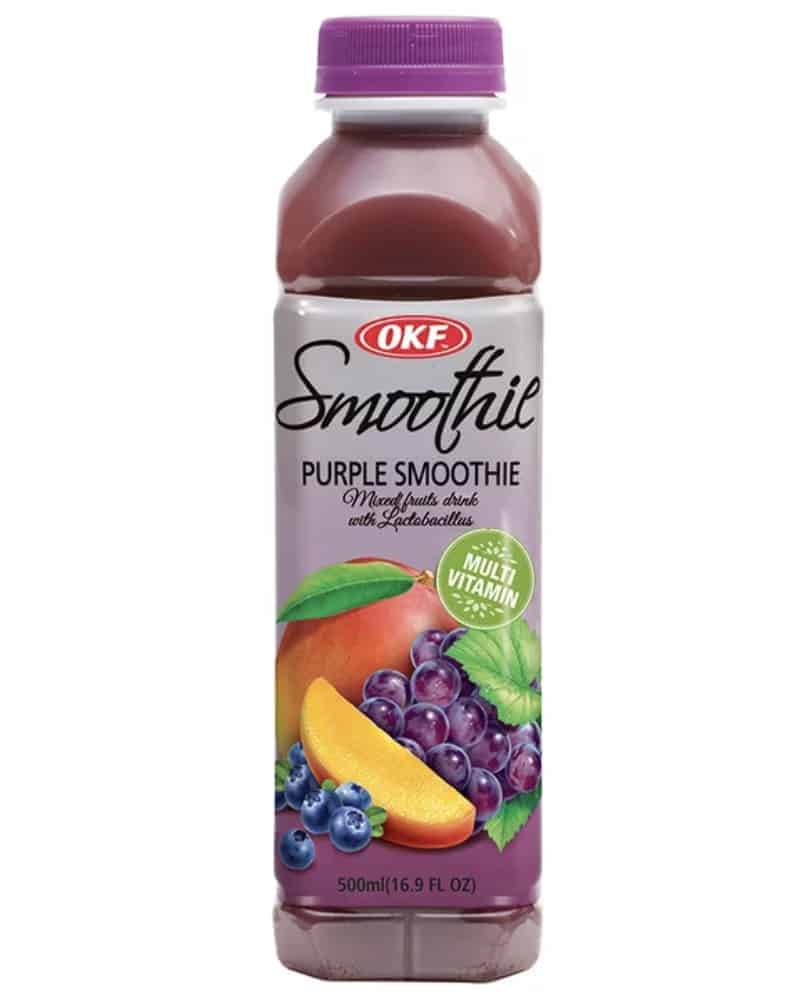 Orange Smoothie
This Fresh Orange Smoothie drink is only 3-ingredients (white grape, orange, and mango), making it a perfect choice for a quick-and-easy breakfast. It's great for immunity boosting and cooling off.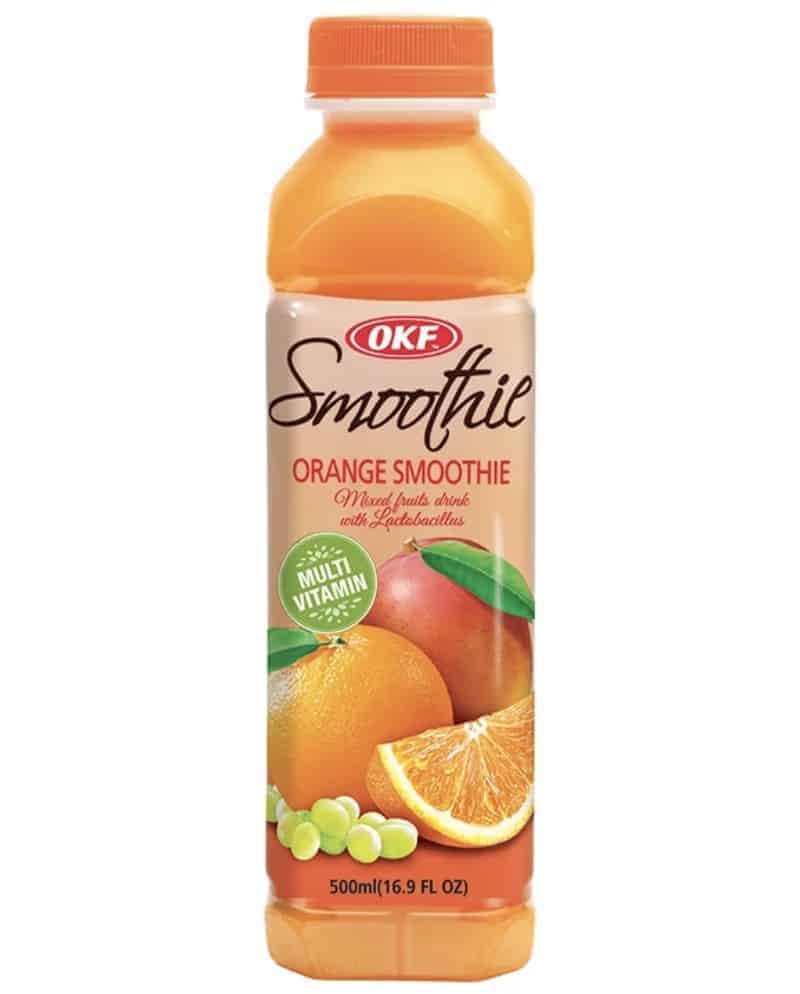 Green Smoothie
With tons of green smoothie recipes out there, this smoothie will be your customers absolute favorite. Made with fresh apples, kiwis, and mangos, this smoothie juice is the ultimate green drink.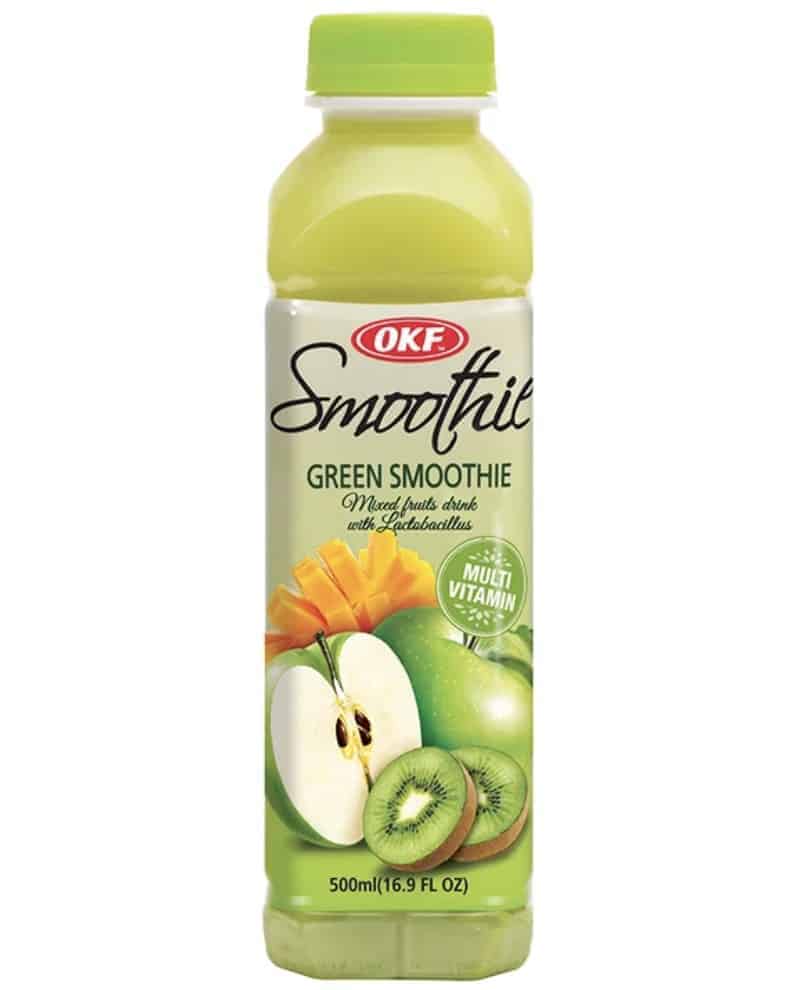 Yellow Smoothie
Combine pineapple, white grape and mango in the blender and you'll have an amazing drink. That's exactly what OKF did for you with this smoothie. Brighten your customers' day with this delicious smoothie.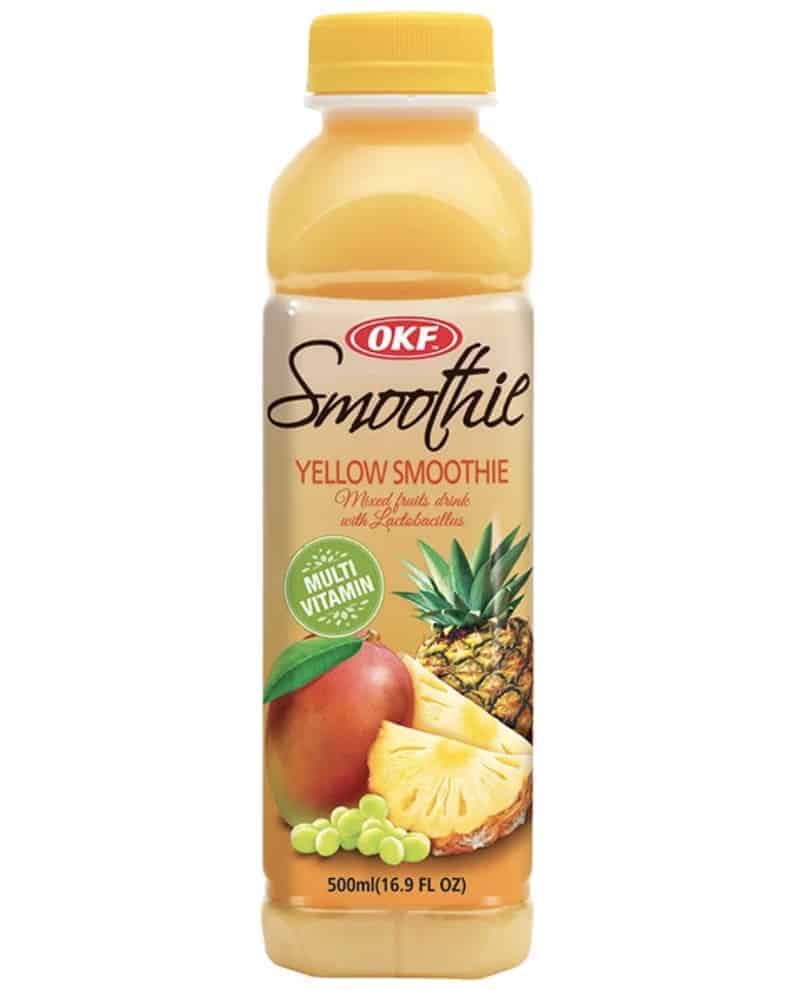 See the complete portfolio of Pocas International products.
CONTACT INFORMATION
If you want to sell or distribute Pocas products in your store, contact us:
Contact: Edith Huayas
Phone: +1 (201) 941-7900
Email: [email protected]
Website: https://www.pocas.com/
Follow them on Facebook and Instagram
EXCLUSIVE PROMOTIONS FOR YOUR STORE!
To find out about other "Hot Products" in Abasto, visit our Product Showcase section.