Are you looking for a convenient and healthy smoothies options? Happy Healthy Smoothies is probably one of the best choices out there.
Happy Healthy Smoothies cups are now sold in Walmart as consumer demand and excitement for new frozen food options keep growing.
But, is this refreshing and nutritious ready-to-blend smoothie actually good for you? We are here to find out.
What Is Happy Healthy Smoothies?
Imperial Frozen Foods' Happy Healthy Smoothies is born to satisfy smoothies and overnight oats enthusiasts looking for exciting, clean label, Non-GMO smoothies options. These super convenient (no prep, no mess) 'better for you' products combine farm-frozen nutritious ingredients in a convenient usable package that can be recycled. 
Flavors & Prices
Happy Healthy Smoothies are available in the following varieties:
The smoothies come in five 8oz flavors including carrot cake, refresher blend, indulge blend, tropical green tea and tropical mint ( $4.49 per cup)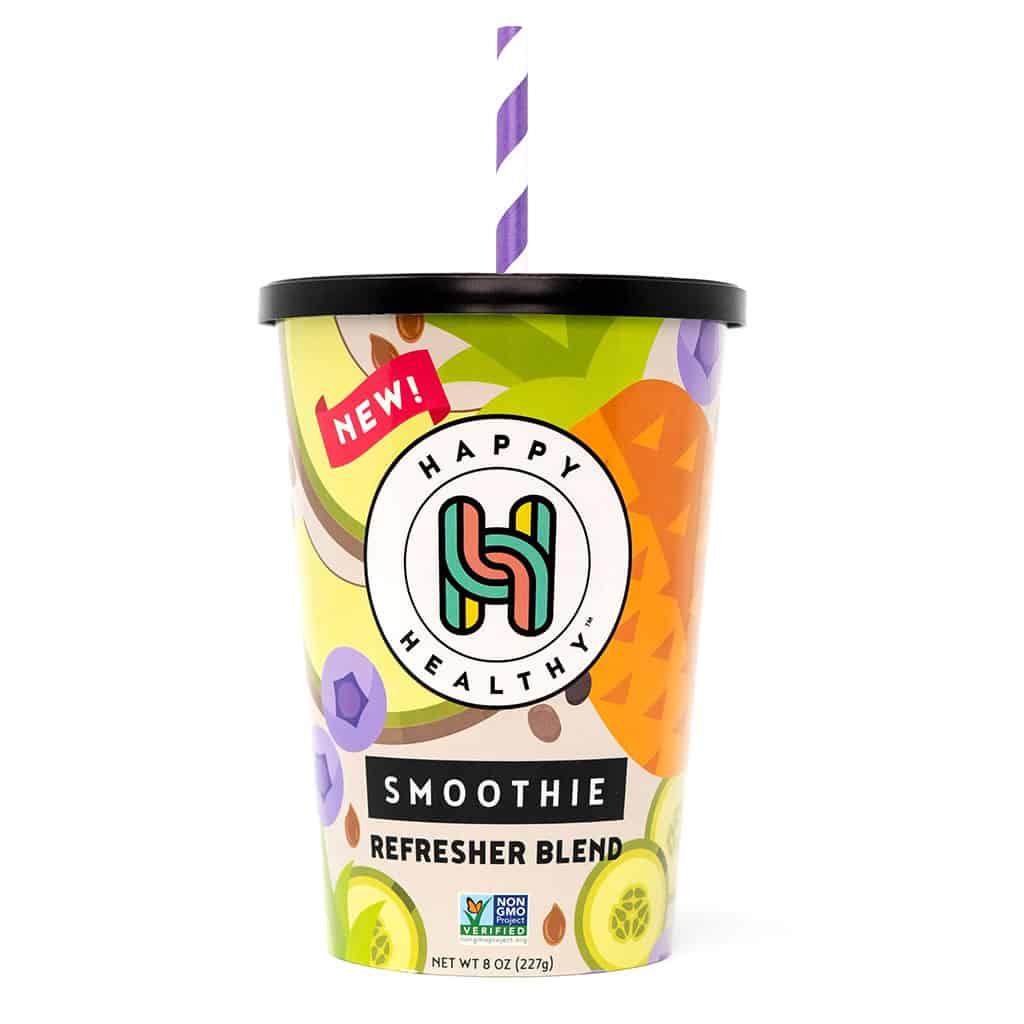 Happy Healthy's overnight oats come in three 8oz flavors including pumpkin pie, banana ginger and dragon fruit berry ( $4.49 per cup)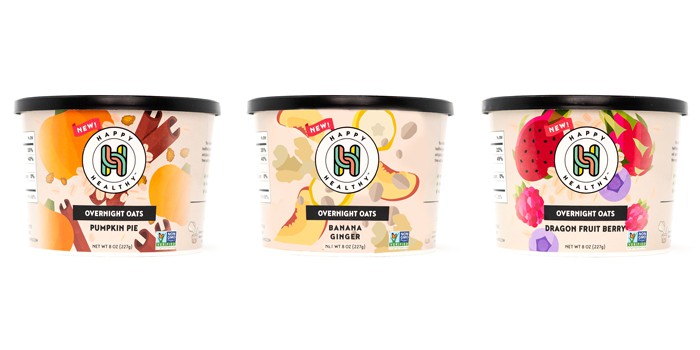 The 10oz acai bowl just comes in plain, natural acai flavor at a $6.99 price point.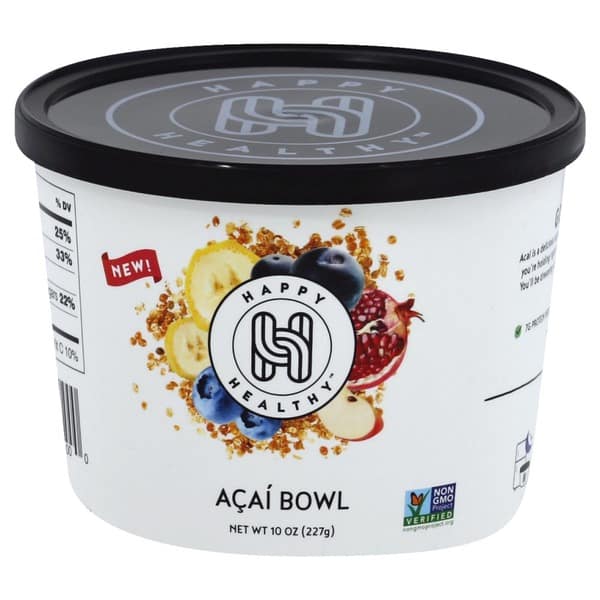 Nutritional Value
Here is a break down of the nutritional value for a few of Happy Healthy products so you can get an idea of how much calories, carbs and protein you are getting when enjoying a delicious cup of their products.
| | | | |
| --- | --- | --- | --- |
| Happy Healthy Smoothies | Calories | Carbs | Protein |
| Carrot Cake | 300 | 55g | 5g |
| Refresher Blend | 140 | 25g | 4g |
| | | | |
| --- | --- | --- | --- |
| Overnight Oats | Calories | Carbs | Protein |
| Dragon Fruit Berry | 300 | 61g | 9g |
| Pumpkin Pie | 440 | 95g | 10g |
How to Make Happy Healthy Smoothies?
Whether you are planning on having the smoothie, the overnight oats or the acai bowl, the prep process is quite simple:
Smoothie: Just add a liquid of choice to the contents of the smoothie cup, pour the entire contents into a blender, blend and pour back into the cup. The lid has a convenient hole for a straw so the smoothie can be consumed on the go.
Overnight Oats: Just need your liquid of choice, leave in the refrigerator overnight and in the morning, mix the product and you have a healthy, convenient breakfast.
Acai bowl: It contains organic ingredients and is simply a thaw and serve product.
What The Doctors Say About these products
The Doctors taste smoothies from Happy Healthy that can help you get more fiber, antioxidants, and healthy fats.
What Is It Made Of?
Each Happy Healthy product is created with a nutrient-dense formula. They utilize fresh ingredients such as carrots, sweet potatoes, chia seeds, omega-3 boosting seeds, hemp seeds, cucumbers, bananas, coconut, and so many more wholesome ingredients depending on the flavor you buy.
Their ingredient combinations in their products add a sweetness that tastes likes mom and it's good for your health.  
Where to Buy Happy Healthy Smoothies: Walmart?
Yes, you can find Happy Healthy Smoothies in Walmart. These products have a presence in over 2500 retailers including 1,000 Walmart locations, Albertsons, Harris Teeter, Fairway, Hy-Vee, Lowes Foods, Heinens, Foodtown with many more retailers committed to launching over the coming months.
WHY drink Smoothies?
There are several reasons why you should drink smoothies. To get your daily allowance of fruits and vegetables, improve digestions, detox and more. However, making them can be time-consuming and sometimes we don't always have the time.
This is where Happy Healthy Smoothies comes as a great alternative to fresh, easy-prep, and nutritional smoothies. Another amazing Smoothie option is OKF Smoothies, be sure to check them out.