Have you ever wondered how the best produce arrives at your kitchen table? Well, Groupo Joseli is partially responsible for this.
Some of the best avocados and produce is produced by Grupo Joseli, which seeks to provide solutions and innovation to agribusinesses.
They have a network of companies that cover 100% of the supply chain of their products, from production to end consumer.
Today we will learn the different services provided by Groupo Joseli and why their business agricultural solutions are a top choice for businesses in the industry.
For more information, contact Grupo Joseli.
Who is Grupo Joseli?

Groupo Joseli is a conglomerate of agribusiness companies responsible for planting and cultivation to the commercialization of fresh produce in national and international markets.
If you are looking for high-quality fruits, vegetables, solutions and innovation in agribusiness, Groupo Joseli is a great option.
Why do business with Grupo Joseli?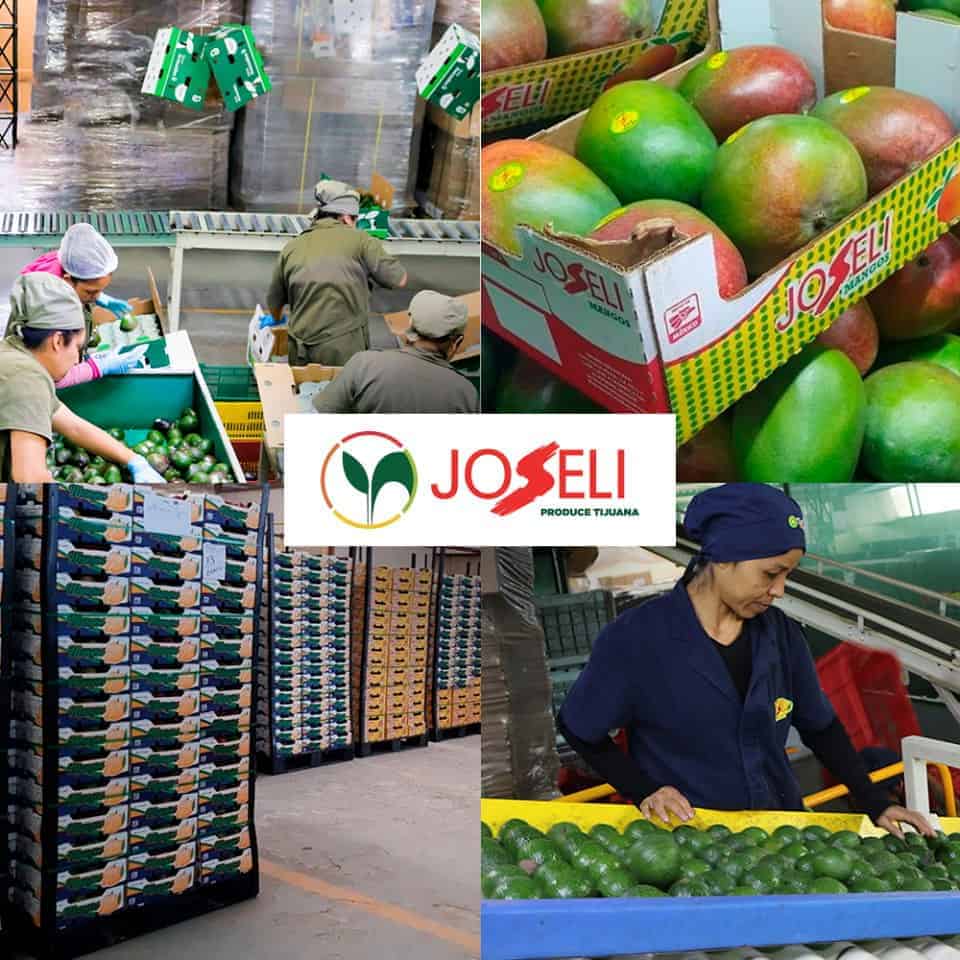 At Grupo Joseli their business philosophy is to create strategic alliances with their suppliers, business partners, and customers to generate long-term business. They work with passion, perseverance, and commitment.
They strive to serve their customers with a first-class service through constant innovation and improvement of our business divisions.
One of the fundamental pillars of this company is the great team they have. A group of people who work with seriousness and professionalism.
Grupo Joseli service list
Groupo Joseli is made up of 9 companies, which provide different services but all related to agribusiness. Let's take a look!
T&C Maquiladora
Located in the city of Uruapan Mich. This avocado packing company packs the best avocados with certifications for the USA market and the rest of the world. You will not taste a better avocado than those of T&C Maquiladora.
Agricola Joseli
This company is focused on the production, packaging, and merchandising of vegetables such as tomato, chili, and cucumber. They have the latest generation of production technology.
Fruticola Vedsa
This company's geographical location allows them to have the best productions of fruits and vegetables throughout the year such as mangos, watermelons, cucumbers, tomatoes, and chilis.
This maquiladora is located in Sinaloa and packs multiple vegetables of great demand in national and international markets.
J&E Produce Mexico
More than 30 years of experience in the production and marketing of avocado worldwide. They have the infrastructure and fruit gathering capacity to meet the demand of any international market in a timely manner.
Joseli Transportes
This company is dedicated to the transportation of cargo. They have cold and heated containers with national and border coverage. They have the largest transport technology in the state of Michoacan as well as national and border coverage. They are responsible for bringing the highest quality products to Mexico and the world.
Huerta Hermanos Torres
This division of Grupo Joseli is responsible for the growing and cultivation of avocado plantations in Michoacan.
Joseli Produce USA
This company is based in the United States and is responsible for the distribution and merchandizing of avocados, mangoes, and other fresh produce.
Productos Del Campo San Andres
This company is located in the city of Monterrey. It's in charge of the avocado distribution in the northern regions of Mexico.
Joseli Produce Mexico
National distributor of all our products in the domestic market focused on the commercialization of products such as avocado, mango, and vegetables.
Contact information
If you want to do business with Grupo Joseli, contact us:
Contact: Lidia Torres
Phone: +52 452 524 2014
Email: [email protected]
Website: www.grupojoseli.com
Follow them on Facebook
EXCLUSIVE PROMOTIONS FOR YOUR STORE!
---
To find out about other "Hot Products" in Abasto, visit our Product Showcase section