Are you looking to grow your supermarket? If so, Associated Supermarket Group (aka ASG) is an excellent ally.
Connections are vital for any business to prosper. Not having the right contacts or tools can damper your growth significantly and even provoke financial losses.
That's why if you need help growing your supermarket, Associated Supermarket Group offers the best retail solutions to take your supermarket to the next level.
For more information contact ASG directly.
Who is Associated Supermarket Group or ASG?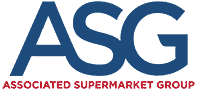 ASG is a company that helps independent supermarkets of all sizes by providing store financing and utilizes its relationships with suppliers and vendors as well as their collective buying power to provide efficient procurement, distribution, marketing, merchandising, advertising, promotion and other retail solutions.
Associated Supermarket Group was born as a result of the lack of capital and the need for connections and advice small independent supermarkets require to make those connections and thrive and compete with large conglomerates in the industry.
Why pick Associated Supermarket Group?
ASG has more than 60 years at the service of small, medium independent supermarkets in New York and other parts of the United States.
ASG supermarket banners include different brands such as Associated, Compare, Met, Met Fresh, Metropolitan City Market, Pioneer, and other independently named stores. They use these and other relationships to provide a more complete service.
ASG services
Partnering with Associated Supermarket Group has the following benefits:
Flexibility
ASG provides a top-notch advertisement program through the customization of your ad so it resonates with your consumer and neighborhood.
Each ad campaign is made after a thorough analysis of the market, all with the intention of the success of your business. Capitalize on the expertise in, multicultural marketing.
Assortment
ASG works with hundreds of companies and brands so you can access to a wide variety of products. Meet your customers' needs by offering the breadth and variety of products across all divisions. Over 40,000 plus SKUs are available to fill the shelves of your supermarket.
Leverage
ASG helps you form partnerships with large-scale companies, which can leverage you to success. License a legacy banner name or use your own banner name. Benefit from scale partnerships with suppliers and media.
Related Article: Which grocery stores are Instacart's top 5 partners?
Profitability
They provide help to create an aggressive promotion plan for your store. ASG will also help you provide the best in-store services to provide your customers with the best services possible. Their team of expert advisors is what you need to grow.
House brands
ASG also offers cross-category brands at a value. Avenue A, a multi-category brand developed exclusively for the independent supermarkets served by ASG and the diverse and vibrant communities where they are located. Avenue A will include more than 700 products– from frozen foods to dried grocery goods to paper goods, among other provisions. And Full Circle, a line of natural and organic foods.
Financing
With ASG, you can obtain the competitive capital needed to acquire a new store or remodel your existing business.
ASG is the partner you need that will not take away your independence or autonomy. Your business will remain independent but your growth rate will increase.
Contact information
If you want to sell or distribute Las Sevillanas products in your store, contact us:
Contact: Francisco Nieves
Phone: +1 (551) 247 – 7948
Email: [email protected]
Website: www.asghq.com/
Follow them on Twitter and LinkedIn
EXCLUSIVE PROMOTIONS FOR YOUR STORE!
---
To find out about other "Hot Products" in Abasto, visit our Product Showcase section.