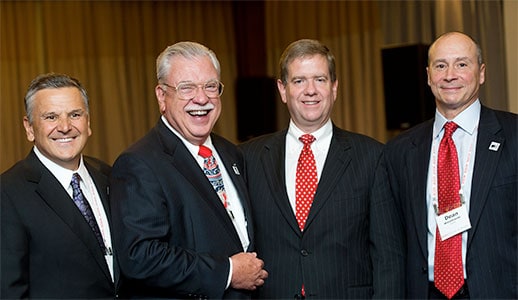 Newark, New Jersey—Acosta Sales & Marketing, the largest Sales Agent in North America, has joined as a corporate sponsor of the "World of the Latino Cuisine", a food product and beverage trade show, which will showcase domestic and international food and beverage products on August 26-27, 2015, at the Meadowlands Expo Center in the New York/New Jersey market.
The trade show provides a dynamic venue where food and beverage producers exhibit their offerings for the ever-growing Hispanic marketplace. The show will feature an exhibit floor, educational sessions, culinary demonstrations and business exchanges.
Acosta, founded in 1927, represents the most No.1 and No.2 CPG brands in North America and is a proven resource for top retailers from coast to coast. Household name brands such as Bush, Campbell's, Clorox, Colgate- Palmolive, Heinz, Domino Sugar, and Hormel Foods are represented by Acosta.
"We are pleased to support this trade show", said Stan Barrasso, Senior Vice President, "we believe it is a great opportunity to showcase America's diversity and recognize the continued growth of our industry in the Hispanic community", added Mr. Barrasso.
"We are extremely proud Acosta is supporting us", said Bill Colón, president and CEO of The Latino Institute, Inc, the event's organizer," It is a venerable company with tremendous presence, efficient and proficient distribution channels. They are a smart "mainstream' company who recognizes the opportunity for growth in the Hispanic segment", added Mr. Colón.
In addition to domestic exhibitors, the show will feature the participation of producers from México, Perú, Dominican Republic, Puerto Rico, El Salvador, Colombia, Guatemala, Jamaica, Brazil, Chile and Spain.
For further information on exhibiting, sponsorships/speaking opportunities, and registration, please contact: [email protected] , call 973-273- 0273 or visit: www.latinofoodshow.com.
For additional information:
William Colón, President & CEO
The Latino Institute, Inc.
973-273-0273
[email protected]
Stan Barrasso, Senior Vice President GM Metro NY/Mid Atlantic
Acosta Sales & Marketing
201-968-3813
[email protected]