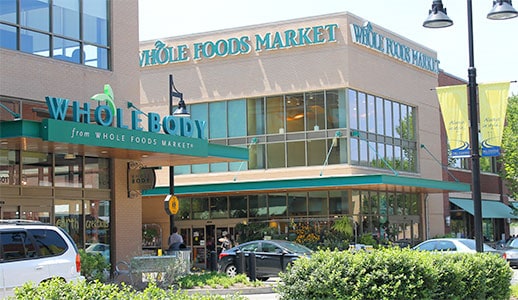 Whole Foods Market's sales are suffering due to a report submitted by the authorities last month showing they were inflating prices of some products. Apparently, for this reason, consumers decided to punish the chain with their wallets.
Whole Foods, known for its range of organic products, said sales growth slowed sharply in the last two weeks of the quarter ending July 5.
The company reported disappointing quarterly results and cut its forecasts. The store sales rose just 1.3%, far less than the 2.9% that analysts had forecast. Total sales rose 8% to reach 3.6 billion.
In June, the chain was the target of an investigation by the Department of Consumer Affairs in New York, which found that nine of its stores routinely performed Surcharges to buyers for prepackaged products.
"The audit had a significant impact on our sales," said Walter Robb, co-president of Whole Foods. "The trust is broken and needs to be rebuilt."
For his part, John Mackey, the other company president sees these results otherwise. "We do not believe that our path is different from any other supermarket. These were inadvertent errors but went viral in the media. We felt we were victims".
Negative attention comes at a time when Whole Foods Market Inc., is facing intense competition, with organic food availability steadily increasing.
This has made them try to draw a distinction between the company and its rivals. In autumn, for example, there are plans to launch a new marketing campaign to highlight why Whole Foods is unique.
To expand its reach, the company also plans to open a new chain of "365" stores that focus on lower prices and in a smaller format. The first is scheduled to open next year in Los Angeles, and have signed leases for additional locations in Bellevue, Washington; Houston; Portland, Oregon; and Santa Monica, California.