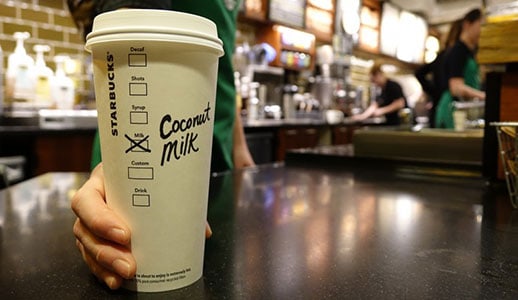 Thanks to its new products and the implementation of technological tools, the American coffee chain Starbucks has managed to attract more customers and drive more sales.
The US chain stated they posted a $626.7 million attributable net profit in its fiscal third quarter, 22.3% more than the 512.6 million dollars earned in the same period last year.
Starbucks achieved record net revenues of 4881.2 million in its fiscal third quarter, which ended June 28, representing 17.5% from 4153.7 million a year ago.
Sales at Starbucks stores that have been open for at least 13 months went up by 7% globally in the last quarter, with an estimated 23 million customer transactions more than in the same quarter of 2014.
Sales at American stores had a higher than expected growth of 8%.
In addition, Starbucks reported that in the last quarter a total of 431 new cafes were opened, bringing the number of establishments to 22.519 in all countries in which it operates.
New drinks like "Flat White" and "Smores Frappuccino" as well as breakfast sandwiches helped increase sales in the America unit, which includes the United States, Canada and Latin America, which contributes the largest percentage of income for the company.
President and Group CEO, Howard Schultz, said that the third quarter has established itself as the strongest and most notable in its more than 23-year history.
He said that during the quarter, lower costs for key commodities such as milk helped offset labor costs in the United States.