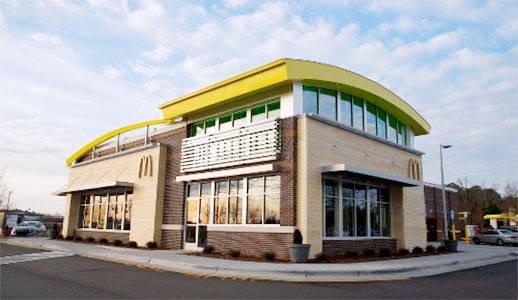 Despite McDonalds efforts to attract more customers and increase revenues again, their numbers are still in decline.
The biggest fast food chain in the world reported a 2013.9 billion net profit in the first half of this year, down 22% from the same period in 2014.
Between January and June the US multinational received  a profit of $2.09 per share, up 20% from 2.61 a year ago, when net income was $2659.9 million.
Between January and June, revenues from the fast food chain totaled 12456.6 million, 10% less than that obtained in the first half of 2014. In a season where the stronger dollar hampers the results of most companies with significant international presence, McDonald said that if it were not for the unfavorable change of the dollar against other currencies, the fall in profits would be reduced to 14%.
Compared to the second quarter, ending on June 30, McDonalds had a net profit of 1202.4 million, down 13% from the second quarter of 2014, and revenues of 6487.7 million, were reduced 10%.
Global company sales at restaurants that have been open for at least 13 months fell by 0.7% in the fourth quarter amid a decline in customer traffic in all relevant markets.
However, the decline in sales was the mildest in four quarters as specialists expected comparable sales to cede 0.4%.
The president of the multinational, Steve Easterbrook said they have made significant progress since they announced in early May the initial steps in McDonald's strategy shift.
"In order to position the business for long-term growth we have had to submit to important organizational changes to improve our efficiency and effectiveness," Easterbrook said.
After releasing its results, McDonalds Corp said it expects global comparable sales to rise in the current quarter after four consecutive declines.