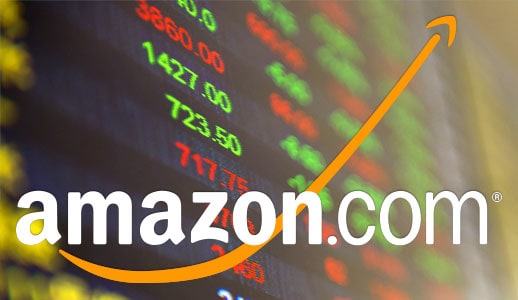 Substantial income report leads to biggest gain in six years
Amazon.com Inc. rose roughly 20 percent today after posting a profit that proved to investors that the Online retailer can make money by being conservative when it comes to investments.
The Online retailer reported Thursday that revenue for the second-quarter rose 20 percent to $23.2 billion, establishing a net income of $92 million, about 19 cents a share.
As shares spiked more than 20 in the premarket trading, Amazon's Chief Executive Officer Jeff Bezos, who owns 83,921,121 shares in the company, made a paper gain of more than $8.05 billion. According to Forbes, Bezos' net worth jumped to $43.2 billion from $34.7 billion the previous day, not a bad day at work.
According to Michael Pachter, an analyst for Wedbush Securities Inc. stated "They are showing investors that if they want to deliver profits, they can," "Amazon is a dominant online retailer, well on its way to becoming one of the world's largest retailers."
Today's jump in shares is establishing the stock price to be the best in the last five years, and it takes Amazon's market capitalization to roughly $ 270 billion, while Wal-Mart is a little more thank $ 230 billion. Amazon is now the most valuable retailer in the world.