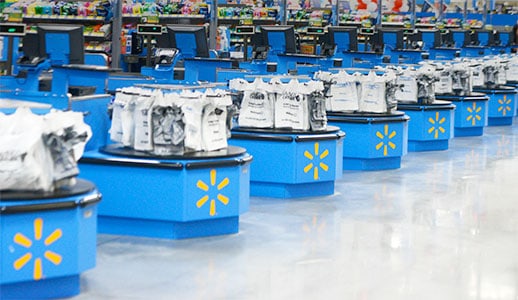 US authorities are investigating a case of possible bribes taking place abroad within Walmart Stores, Inc.
According to information released Wednesday by the Wall Street Journal, federal authorities are investigating payments of $ 500.000 made between 2009 and 2012. Officials believe these payments were intended for individuals who were hired to get government permission to build two stores in Brasilia, the capital of Brazil.
Justice Department officials, stock market authorities, the US Treasury and the FBI conducted interviews in Brazil earlier this month.
The investigation is at a preliminary stage and forms part of a wider investigation on the company's practices abroad.
Walmart: new corruption case arises in Brazil
These investigations on payments in Brazil constitute a new case in an investigation that the Department of Justice has been carrying out for several years about potential wrongdoing by the company in some overseas markets.
Besides Brazil, the State Department has investigated potential violations of the Foreign Corrupt Practices Act (FCPA) committed by Walmart in Mexico, China and India.
Walmart spokesman Greg Hitt said in a statement that the company is cooperating with the government on the issue.
"For Walmart, complying with the Corrupt Foreign Practices Act and other anti-corruption standards is a key priority," Hitt said.
The report was released one month after the Wall Street Journal broke the news that a federal investigation into allegations of corruption in the company's operations in Mexico found that some offenses may possibly result in a much less serious case than previously expected.
The investigation began after the New York Times reported in 2012 that Walmart of Mexico (Walmex) had committed a series of bribes throughout several years to expand its business in the Aztec country.