Vallarta Supermarkets' lent menu launches store-wide offering a variety of options during Lent season beginning (March 2nd through April 17th), for those forgoing meat during the observance.
The Hispanic grocery chain said customers following a Lenten diet can enjoy tasty meatless alternatives to the familiar authentic foods they love.
"Our lent menu offers traditional favorites with meatless alternatives full of flavor," said Andrew Lewis, Vice President of Marketing, Vallarta Supermarkets. "Any customer forgoing meat doesn't mean fewer options, at Vallarta we have you covered."
New to this year's menu is a hearty and comforting bowl of traditional lentil soup, also serving other favorites including Baja-Style battered fish tacos, authentic ceviches made in-store with the freshest ingredients, and seasonal bread pudding- capirotada.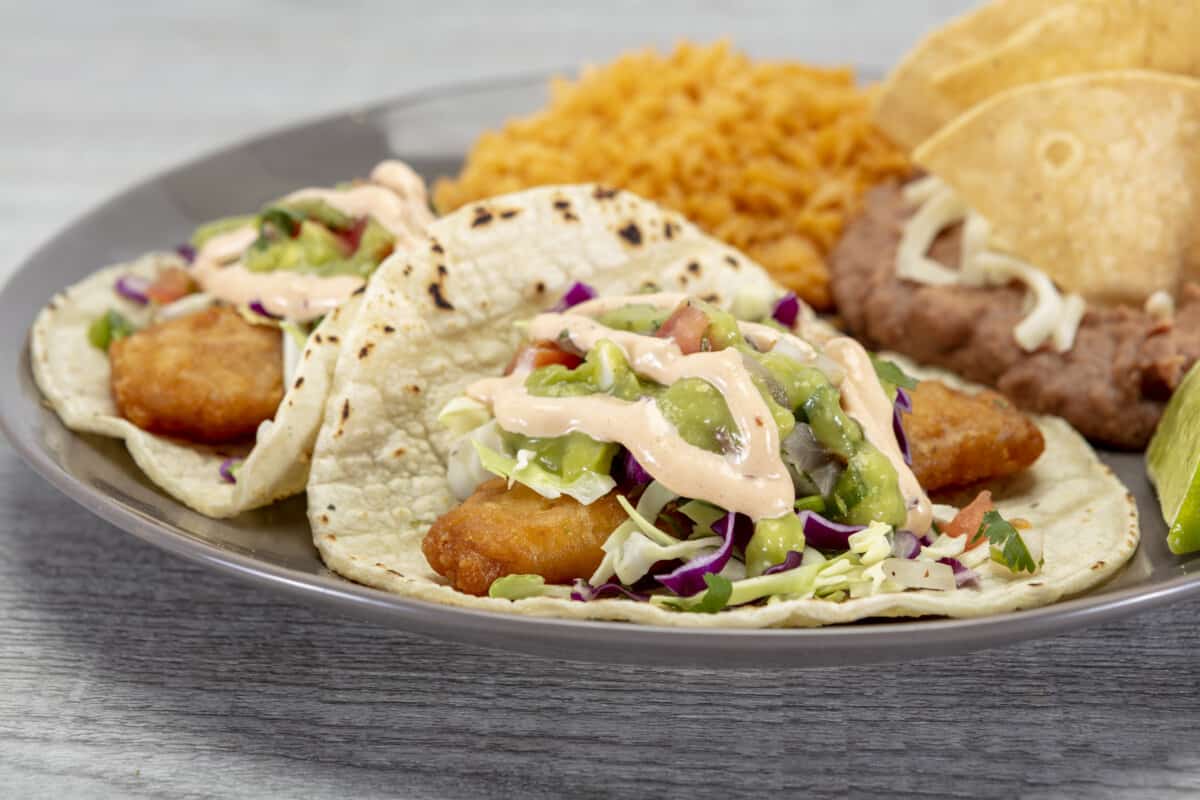 The following Lent menu items will be available across all 53 stores at various in-store departments: La Cocina, Pescadería, Cevichería, Cremería, and the Grab & Go:
La Cocina (Vallarta's restaurant)
La Cocina a la carte menu offers familiar favorites which include Baja-Style battered fish tacos, Chile Rellenos, Tortas de Camarón (shrimp patties), and fried Mojarra. The Lent favorite, Milk Capirotada (bread pudding), will be available to order on weekends (Fri-Sun) from La Cocina. Also offering tostado bolillo for customers looking to bake their own capirotada at home, it can be found at the bakery. La Cocina's Lent menu will be available from March 2nd through April 17, 2022.
Related Article: Vallarta Aims to Inspire Latinas to Become Entrepreneurs and Leaders
Pescadería (seafood department)
The Pescadería regularly offers fresh varieties of fish, shrimp, imitation crab, and seafood mixtures, available at all store locations.
Cevichería (ceviche section)
A variety of ceviches and aguchile can be found in the Cevichería, where the ceviche is made fresh daily in-store, several times throughout the day. Popular Ceviches available include Fish Ceviche, Mango & Avocado Shrimp Ceviche & Aguachile. All of our shrimp ceviches are made with shrimp from the Baja region of Mexico.
Cremería (Deli)
Cremería at Vallarta offers an impressive variety of cheeses, salsas, and ready-to-go food items. For Lent, traditional favorites are returning to La Cremería including Nopal Salad, Crab & Shrimp Louie Salad; Tuna Salad, Imitation Crab Salad, Macaroni Salad, and Potato Salad.
Grab & Go
Prepared Grab & Go items include: Ceviche conveniently ready-to-go and enjoy in a cup. Options include Fish Ceviche, Shrimp Avocado & Mango and Aguachile, etc.
Also, through Vallarta Go, customers can shop from the convenience of their home and have their groceries and fresh authentic foods delivered to their homes. La Cocina items are available for delivery via DoorDash.