While there is no doubt the U.S. Latino population is expanding across the nation and that this trend will continue for decades to come, the best means of reaching these consumers are still somewhat obscure for many confectionery manufacturers and retailers.
Unfortunately, this well documented Hispanic demographic boom already in motion does not guarantee everyone will seize the growth opportunities.
Many organizations either do not have this on their growth radar screen, have taken a superficial look and decided the challenge of marketing to Hispanics is too daunting, or have developed genuine plans only to see the execution of strategies and tactics fall by the wayside.
Many decide to postpone or abandon any efforts. This tends to be the prevailing case in spite of the fact Hispanics are boosting growth rates in the confectionery business.
Hispanic Candy Category Statistics
Total candy category growth for Hispanics in the U.S. outpaced Non-Hispanics 2.6 percent versus 1.7 percent in terms of dollars for the 52 weeks ending July 16, 2016, according to Nielsen Target Track All Outlet Combined data.
While this does not include c-store sales, it does provide a barometer indicating higher growth among Hispanics compared to the total market.
What is perplexing is that large, medium and small confectionery companies are not placing more bets on the Hispanic market and mainstream cross-over opportunities for future growth, given all the favorable alignments that exist between the Latino culture and confectionery.
The good news is that the confectionery world and Latinos have extremely strong, leverageable ties. The culture of both sugar and spice run deep within the Hispanic community.
Related Article: The confectionery industry is a sweet place for jobs
Following are a few key aspects to consider when assessing the U.S. Hispanic market and opportunities for the confectionery industry, intended to motivate and educate retailers and manufacturers.
Hispanic: A Culture of ¡Azúcar!
Legendary Cuban salsa queen Celia Cruz didn't just leave us with great songs and pulsating rhythms, but also with her famous catchphrase: ¡Azúcar! (Sugar!) This all started when a Cuban waiter in Miami asked her if she wanted sugar in her coffee.
Celia was stunned, how could a Cuban waiter ask such an off-base question? Shouting out ¡Azúcar! became her buzzword and I believe it is an appropriate tagline for Latino confectionery culture overall. Sweet treats are simply pervasive.
The Hispanic love affair with sweets is a deep-seated cultural constant and common across all 20+ Latin American countries.
Even though two-thirds of U.S. Hispanics today were born here, and mindful that their tastes have evolved, close family ties and in many cases, multi-generation households, mean that many have retained a lot of their family's country of origin preferences for candy, sweet breads, pastries, and desserts.
American Vs Hispanic (Mexican) Desserts
The following video will give you a better sense of how Hispanic and American confectionery culture differs from each other.
My Experience With 'Dulces'
Growing up in Bogota, Colombia, I enjoyed the Bon Bon Bum (bubble gum lollipops) and Coffee Delight candies. At home, a meal was never complete without some form of sweet treat or dessert. That usually included dulce de leche (Arequipe with Obleas), figs cooked in a thick sugarcane syrup (Dulce de Brevas), or a sweet custard (Natilla).
Living in Mexico and traveling across Latin America for more than 25 years, I had the fortune of being exposed to sweets and treats spanning traditional Mexican Churros (cinnamon-sugar dusted fried treats) with hot chocolate to Argentine Alfajores, (cornstarch biscuits joined together with dulce de leche).
Discovering the unique Mexican candy traditions that fuse sweet and spicy flavors and practically an entire candy sub-category dedicated to their Día De Los Muertos (Day of the Dead) celebration, clearly stands out.
Hispanics: Big on Holidays
It is clear that spikes in the consumption of candy, pastries and any type of sweet treat, in general, is very much tied to the holidays.
The social, festive nature of Hispanics and their fondness for holidays and celebrations provide a cultural cue that this is an area that could generate connections and business opportunities.
When it comes to holidays, many Latinos "double dip" in that they celebrate both the U.S. holidays and the festivities from their country of origin. A significant number of Hispanics of Mexican origin, the largest group of U.S.
Latinos at 64 percent, enjoy celebrating Mexican Independence Day, September 16th, and El Dia de la Virgin de Guadalupe. (Day of the Virgin of Guadalupe).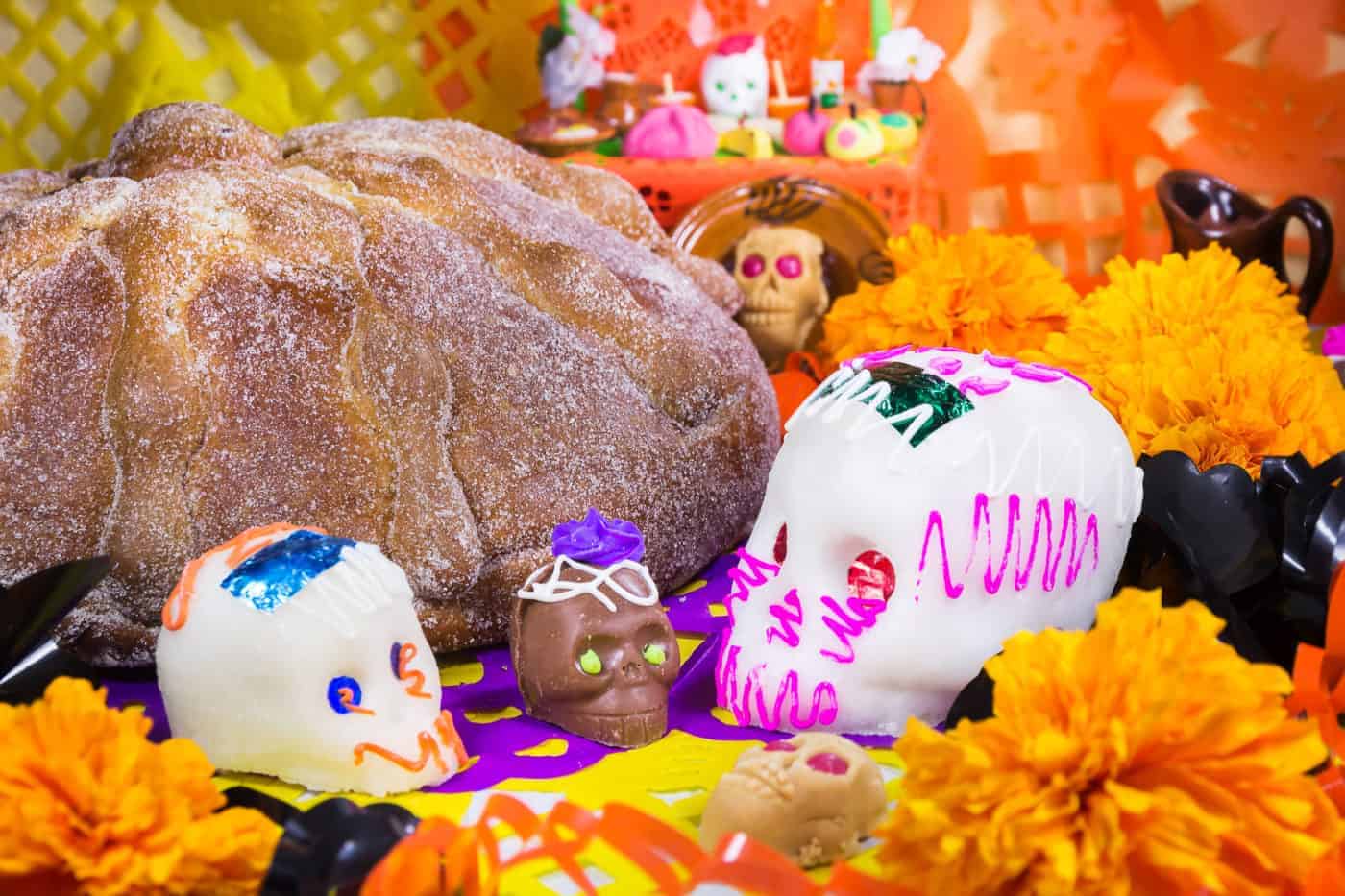 Many Mexican-American youngsters celebrate both the U.S. version of Halloween on October 31st and the traditional Mexican Day of the Dead on November 2nd.
A Youthful Dynamic
The youth of America will undoubtedly be more multicultural and more Latino. Besides being a culture that embraces sweets, this youthful skew of the Hispanic market has the potential to contribute to growth opportunities in confectionery.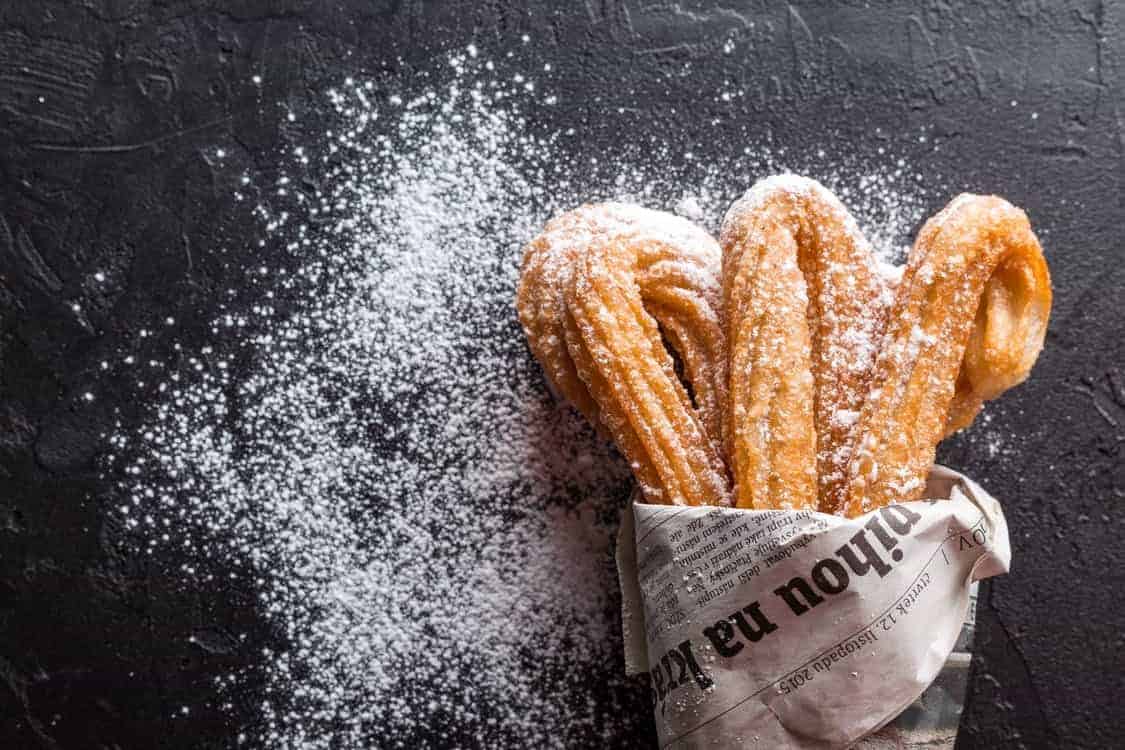 According to the U.S. Census Bureau, in 2016 there were 122 million persons of color in the U.S. and of these, 58 million were Hispanic. While one-third of our country is ethnically and racially multicultural, Latinos comprise almost one half of this segment.
Overall Latinos in the U.S. are younger than the general population, with a median age of 27 versus 37 for the U.S. population as a whole.
A look at the Los Angeles Latino population is sure to bring Hispanic millennials and Gen Z to the forefront of many marketers' planning processes.
While millennials in Los Angeles make up one-quarter of the total population, according to the U.S. Census Bureau, Latinos represent more than 50 percent of the segment. By 2020, more than 62 percent of the Los Angeles Gen Z population will be Hispanic.
A Digitally Savvy Demographic
The youthful skew of the Latino demographic drives a clear inclination for digital connectivity. More than any other racial or ethnic segment, Hispanics have figured out how to save time and money by taking advantage of digital platforms.
Hispanics index at 115 versus the total population for smartphone ownership and 104 for tablets, according to Scarborough Research data from October 2015.
Hispanics are not just socially connected online — they are actively engaging in e-commerce at a higher rate than non-Hispanics. When it comes to mobile shopping, 32 percent of Hispanics are engaged versus 25 percent of non-Hispanics, according to Nielsen Market Insight data.
For Latinos, a social media network account acts as a projector of their culturally rooted sharing behavior.
A recent check of YouTube revealed more than 1.8 million results when searching for Mexican candy videos. While most of these YouTube videos were posted by Hispanic Gen Z and millennial cohorts, it was interesting to see the number of posts from similarly aged non-Hispanics.
Tasting Mexican Candies
The following video is a great example of this cultural change.
The non-Hispanic reactions shown in these videos while taste testing tamarind-flavored Pelon Pelo Rico and watermelon/chili-flavored Chili Roka hard candy, among many additional options, was humorous in many cases but also pointed to an openness and genuine desire to try different flavors and concepts.
This is just one example of opportunities for crossover impacts on the mainstream market. In many ways, U.S. Hispanics act as facilitators in bringing unique, out of the ordinary products to the marketplace and as influencers and trend setters for the general market.
This means a digital marketing and communications strategy is a prerequisite for manufacturers and retailers seeking to engage the Hispanic market.
Latinos' digital engagement acts as a catalyst to enable their inherent desire to communicate, inform themselves and socialize.
Celebrating a Legacy
The takeaway is that Latin Americans and by extension Hispanics in the U.S. have a clear legacy and affinity for in culture treats. Strong family traditions, continued influence from parents and grandparents, and ongoing connections to relatives south of the border reinforce a penchant for sweets that evoke a "taste of home."
Both U.S. holidays and many traditional countries of origin holidays provide opportunities to connect with Latino consumers through innovative products, marketing campaigns, special promotions, and in-store activities.
Not only the sheer numbers expected in the Latino population growth but the youthful skew for years to come are cause for the confectionery industry to take notice. Digital engagement might well be one of the most effective ways to develop this youth-oriented market.
It is clear that as the Hispanic population continues to grow, so will its influence on mainstream America and the treats they seek at retail.
We are curious: What is your favorite Hispanic Candy?